Disclosure: This is a sponsored post, but all thoughts, recipes and pictures are my own.
Tailgating has been a major tradition for Friday Night High School Football games for the longest time, and everyone in the community shows up to show their undying support for their towns high school football team.
Favorite Tailgating Recipes
OZARKA ® Brand 100% Natural Spring Water, a brand with more than 100 years of Texas heritage, has always played an integral role in the fabric of Texas communities and high school football is no different.
For the second consecutive year, OZARKA ® is proud to support the Southlake Carroll High School football program as the official spring water of Dragon Stadium.
This season, OZARKA ® will be celebrating the three main facets of Texas high school football– community pride, homecoming, and tailgating.
I've partnered with OZARKA to bring tailgating to life and share my favorite recipes. Here are two of the most popular, great tasting foods for tailgating!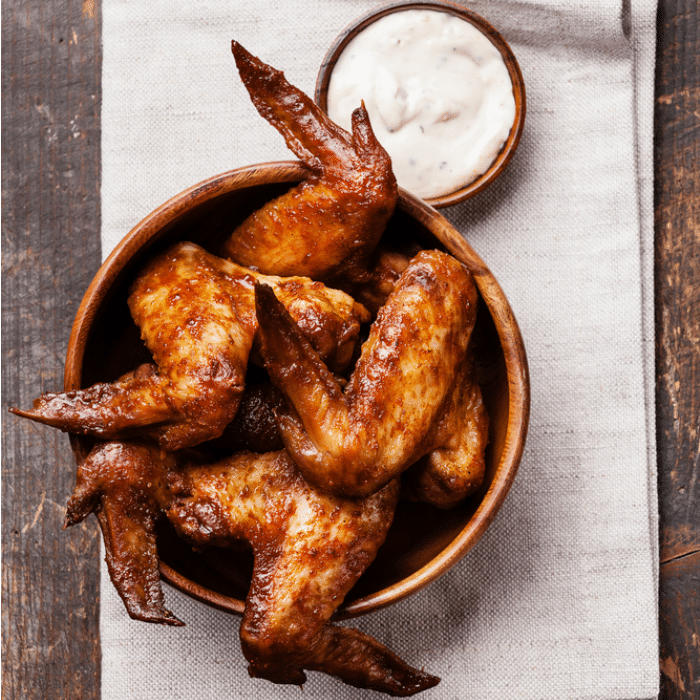 Hot! Wings
You will Need:
5- 6 tablespoons Original Creole Seasoning
1 package of chicken wings (drums and wings) about a medium sized package
5 cups of milk
Step One: Begin by opening the package of chicken, and get out a large bowl.
Step Two: Pour the milk into the large bowl, and add in the seasoning (be careful in adding any additional seasoning as this particular seasoning is very spicy and hot, and can be overpowering if to much is added).
Step Three: Mix the milk and seasoning together with a fork.
Step Four: Put the chicken in this bowl, and add additional milk if the current amount of milk does not cover the chicken. At this time, if desired, additional seasoning can be added.
Step Five: Allow to marinade in the fridge for at least 4 hours to ensure the chicken absorbs all of the flavoring.
Step Six: Cook on the grill while tailgating, and make sure to serve with OZARKA Natural Spring Water to cool down your mouth!
Sliders
You Will Need:
2 (or more simply double the recipe to meet your serving requirements) pounds of ground beef for patties
24 mini hamburger buns
Pickles, sliced
Shredded Lettuce
Sliced tomatoes
Ketchup
Mustard
mayonaise
chili powder (2tbsp)
onion, sliced into small pieces
garlic powder (2tbsp)
Salt (1tbsp)
Step One: Get out a large bowl, and put the 2 pounds of ground beef into the bowl.
Step Two: Kneed in the diced onion ( make sure that the onion is finely chopped into small pieces before adding into the ground beef).
Step Three: Add in the garlic powder, chili powder, and salt to the ground beef. Kneed in the seasoning into the ground beef until the seasoning is well incorporated into the ground beef.
Step Four: Separate the ground beef to make a total of 24 patties.
Step Five: Set out the sliced tomatoes, shredded lettuce, sliced pickles, ketchup, mustard, and mayonnaise for everyone at your tailgating event to put on their sliders!
Step Six: Cook the patties on the grill, and serve on the mini hamburger buns.
Step Seven: Accompany the sliders with OZARKA Natural Spring Water.
Try serving these two popular tailgating foods with a side of fries.
Remember to enjoy your tailgating experience, and go out and support your local high school football teams!
Tailgating is always an unforgettable experience, and is one of the best things about going out and supporting the local football teams.
Enjoy these two popular tailgating foods when you go tailgating! Plus. don't forget to bring OZARKA Natural Spring Water with you to your tailgating events to keep you and your friends well hydrated during the Friday Night High School Football Games!