Do you enjoy grilling? My wife has pictures of me outside enduring the elements–rain, snow, heat–so I can have a piece of grilled meat. What can I say? I'm a man who enjoys a juicy grilled steak or burger. Here are a few Infrared Grilling Tips and Tricks.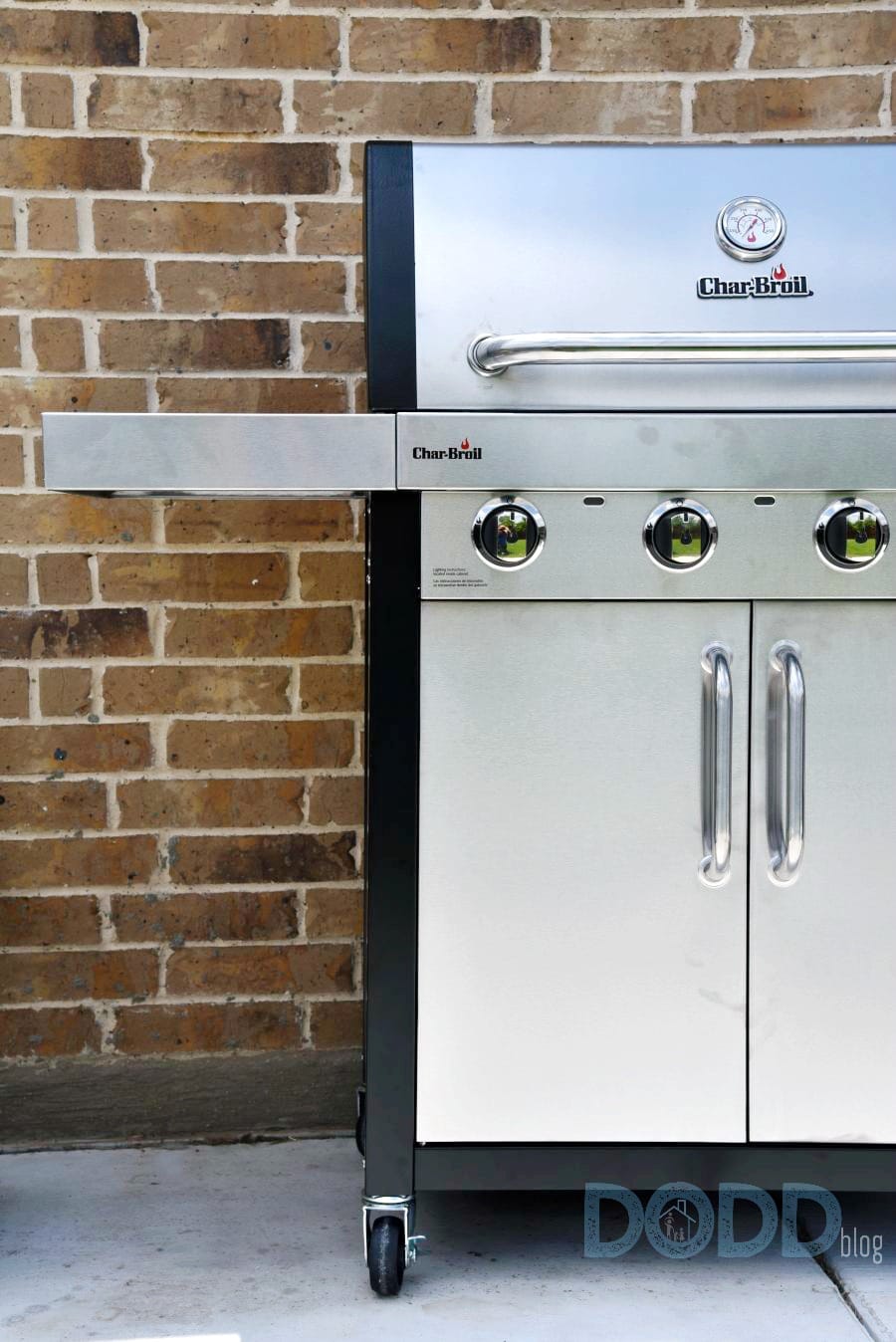 Grilling Tips and Tricks
Not to mention, there's just something about cooking outside on the grill. I watched my dad enjoy countless hours grilling for us when I was growing up and I guess it's stuck with me. Now, I have the honor or cooking outside for my wife and kids.
Fortunately for all of us though, Char-Broil grills are forgiving. They have a way of making sure your food and your cookouts are a success .
What is Infrared Grilling?
Char-Broil TRU-Infrared grills help make everything taste better with cooking technology that:
etains natural heat of the flames and returns that heat back to your food
Creates a barrier between your food and the flames, preventing flare-ups
Distributes heat evenly across the grill surface, eliminating hot and cold spots
Heats food at the grill's surface, retaining flavor for juicier grilled foods
While Char-Broil TRU-Infrared grills help make food juicier, I've discovered that one of the best tips to getting even better-tasting food is to know your grill!
Just as you would learn to use an appliance or power tool, you want to make sure you fully understand how to use it.
Infrared Grilling Tips and Tricks
Of course, practice makes perfect, so use your grill as much as possible!
Other grilling tips and tricks include:
The process begins well before you start the grill. Marinate meat overnight or at least an hour prior to firing up the grill per recipe.

Never mix raw meat with cooked meat and wash hands after handling any raw foods to keep from spreading any bacteria.

Make sure the grill is clean prior to cooking. The Char-Broil Cool-Clean 3X360 Brush is a great tool designed for safe, efficient cleaning.

Additionally, pour cooking oil onto a paper towel rub it over the grate to help eliminate any sticking.

Give your grill plenty of time to warm up before adding foods to the grate.

Use a grill thermometer to ensure food reaches ideal internal temperatures for best taste and to avoid foodborne illnesses.

Use a spatula or tongs to move and flip food. Piercing the meat causes juices to escape, making the meat drier and less flavorful.

Avoid overcooking your food by removing it from the grill a little early. Similar to baking, grilled food keeps cooking even after being removed from the heat.
Okay, we have a long summer ahead of us!
There are plenty of reasons to fire up your Char-Broil grill and try new recipes this grilling season!