My Char-Broil TRU-Infrared 4-Burner Gas Grill is perfect for dads like me who enjoy spending fall weekends grilling up a feast for watching football with their family and friends. This "Forgiving" grill is awesome because makes sure whatever I cook, and the cookout is always a success. It also looks great on the patio with its sleek stainless steel body.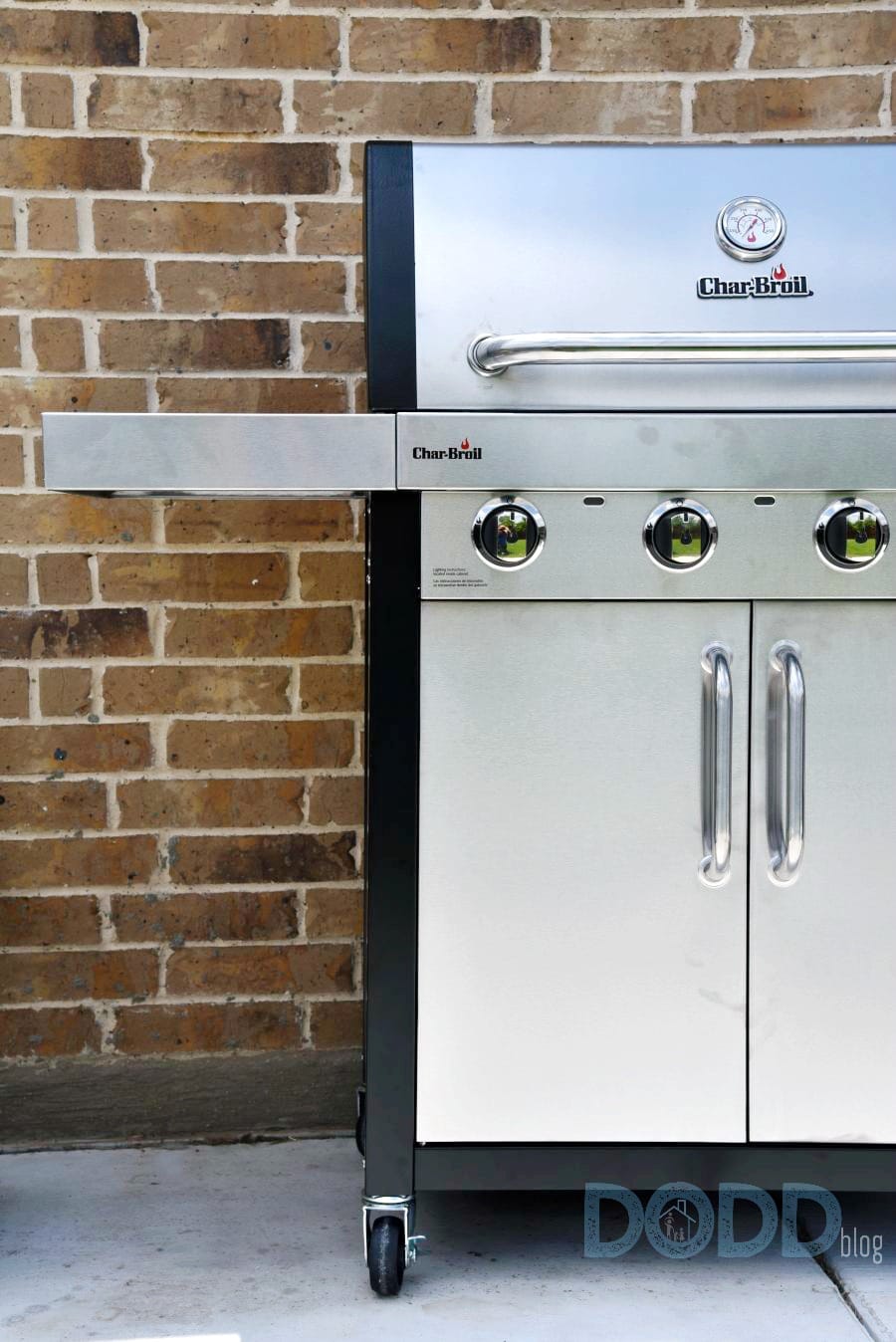 Char-Broil TRU-Infared Cooking Technology
Char-Broil TRU-Infrared™ cooking technology offers even heat each and every cook, and delivers juicy and flavorful grilled dishes. With the infrared TRU-Infrared heat system, there aren't the flare-ups that you might encounter with a standard gas grill, meaning I can always count on my grill for a great meal.
The grill is designed with Char-Broil's Dual Fuel system which enable you to run the grill using propane or it can be converted to run off your home's natural gas line.
No Nonsense Grilling

The Char-Broil Commercial Series TRU-Infrared 4-Burner has premium features like porcelain-coated cast iron grates and stainless steel burners so that you are able to grill just about anything. This beast can handle pretty much all types of grilling for the dad who likes to try new things.
The cooking quality is exceptional. My Char-Broil TRU-Infrared grill gives steaks, burgers, wings, chops, sausages, jalapeno poppers, and so much more, the perfect grill marks to impress my game day buddies.

Char-Broil even offers an extensive lineup of recipes on their website, such as tailgate burgers and sugar and beer brined wings.

Bottom Line

The Char-Broil Commercial Series TRU-Infrared 4 Burner is one of Char-Broil's most technologically advanced outdoor cooking appliances. With even heat across the entire cooking surface, it takes the guesswork out of grilling, so I don't have to hunt for the right spot on the grill.
We Texans take pride in our meat, our grilling, and of course our pro and college football teams. That's a perfect trio. If you enjoy watching football as much as this dad does, up your game by grilling some amazing proteins and vegetables on a Char-Broil® Commercial Series™ TRU-Infrared 4-Burner Gas Grill and invite friends and family over.