Becoming a dad for the first time is an amazing experience that fathers never want to forget. The first Father's Day as a father marks one of the proudest moments in many men's lives. To commemorate this wonderful occasion, here are 6 special gifts for first time dads.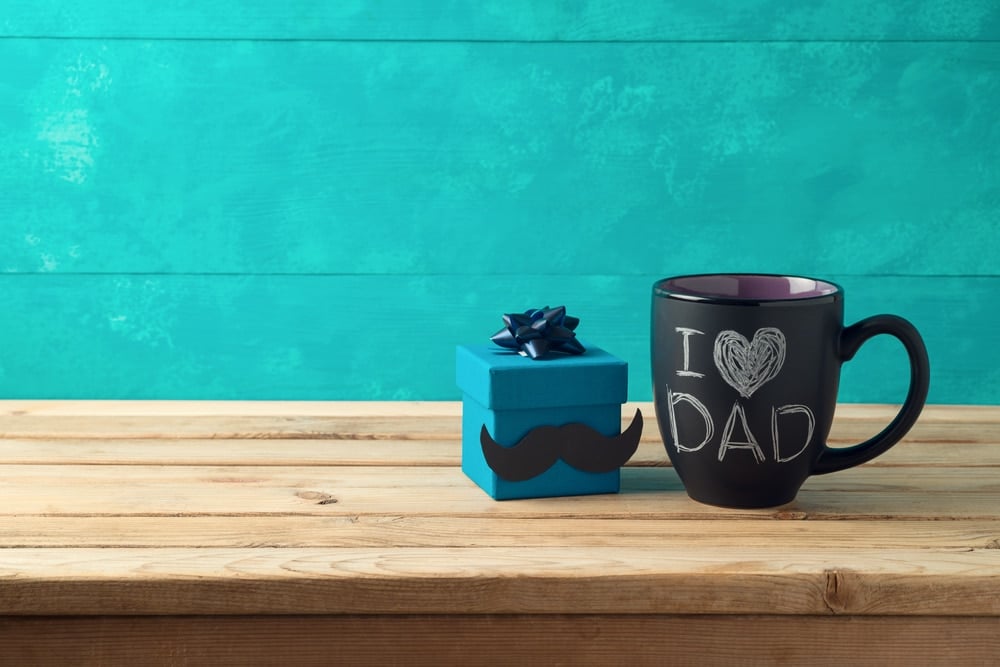 Gifts for First Time Dads
Family Photo Book
Photos are an important part of parents' lives, so a family photo book is a great gifts for first time dads. Whether you choose a custom photo book or a simple one with lots of room, a place to store physical photographs is a great gift. If you want to go all out, you could even throw in a nice Canon camera, because every dad needs a high-quality way to take pictures.
Sky Constellation Poster
Sky constellations are another neat gift for new dads. These posters feature a picture of the night sky on the day a child was born with the name of that child below. A sky constellation poster might not be the best gift for every dad, but it's a nice little gift that lets them put their love for their child on display and celebrate their new fatherhood. This is also a good gift if you're looking for something to get your friend who just had a second child.
Personalized Wallet
Everybody needs a wallet, and you can personalize a wallet to make it a great gifts for first time Dads. Wallets can be engraved with any message you choose, including their child's name and date of birth, a sentimental message or anything else you want to include. Plus, chances are most of your friends haven't bought a new wallet in quite some time.
Custom Coffee Mug
Coffee is a must for most parents, and a good coffee mug makes every morning more enjoyable. One of the absolute best gifts you can get is Father's Day mugs for dad. It might sound a little cliche, but those "world's best dad" mugs you see on TV really do mean a lot when you've just had your first child. If you're shopping for someone who doesn't drink coffee, you can always go with another type of drinkware.
Jewelry Makes Wonderful Gifts for First Time Dads
Jewelry is a classic way to commemorate a child's birth. Every newborn has a birthstone depending on when they were born, and these stones all have unique looks and colors. A ring or bracelet with one of these birthstones incorporated into it is a perfect gift for a new parent who likes wearing jewelry. A watch or necklace is still a good choice if you're looking for a gift for someone who doesn't usually wear jewelry. An extraordinary pocket watch would be perfect, this can become your very special belonging that you can pass on to your children when they grow up.
Portable Photo Printer
These days, most people don't bother with physical photos. A lot of new parents have hundreds or even thousands of pictures saved on their smartphones with no plans to have them printed out. If you know somebody who just had their first kid, get them a portable photo printer that works with their smartphone. These printers are easy to use and allow you to print photos in no time. Just make sure you throw in some of the photo paper that the printer uses because that stuff can cost a pretty penny.
Shopping for a new dad for Father's Day can be tough, but chances are your friends will appreciate any gifts you get them. Personalized gifts for first time dads are always a good way to show you put a little extra thought and effort into your gift. As long as you don't go for the cheapest gift or buy the first generic Father's Day gift you see, you're good to go.