Is your dad one of those guys who like to dress up from time to time? We're talking something other than pajamas and a robe here. If so, there are several great gift ideas out there that will spiff up his wardrobe and score you some high dad marks in the process.
Gift Ideas For Dad
Besides, dads deserve something spectacular every so often anyway. For the fashionable dad in your family, why not consider one or more of these new gift ideas for dad?
Keep Dad On Time With This Classic Timepiece
The Spirit collection of wristwatches by Longines oozes elegance and is built with state-of-the-art technology. The combination results in a stylish yet striking sports watch that will give your dad some incredible style. The domed sapphire glass features a multi-layer anti-reflective coating on both sides. Add to this a screw-in crown and a case that can be engraved that is secured in place with six screws, and you have something that Dad will be proud to wear for most occasions and not just the formal ones.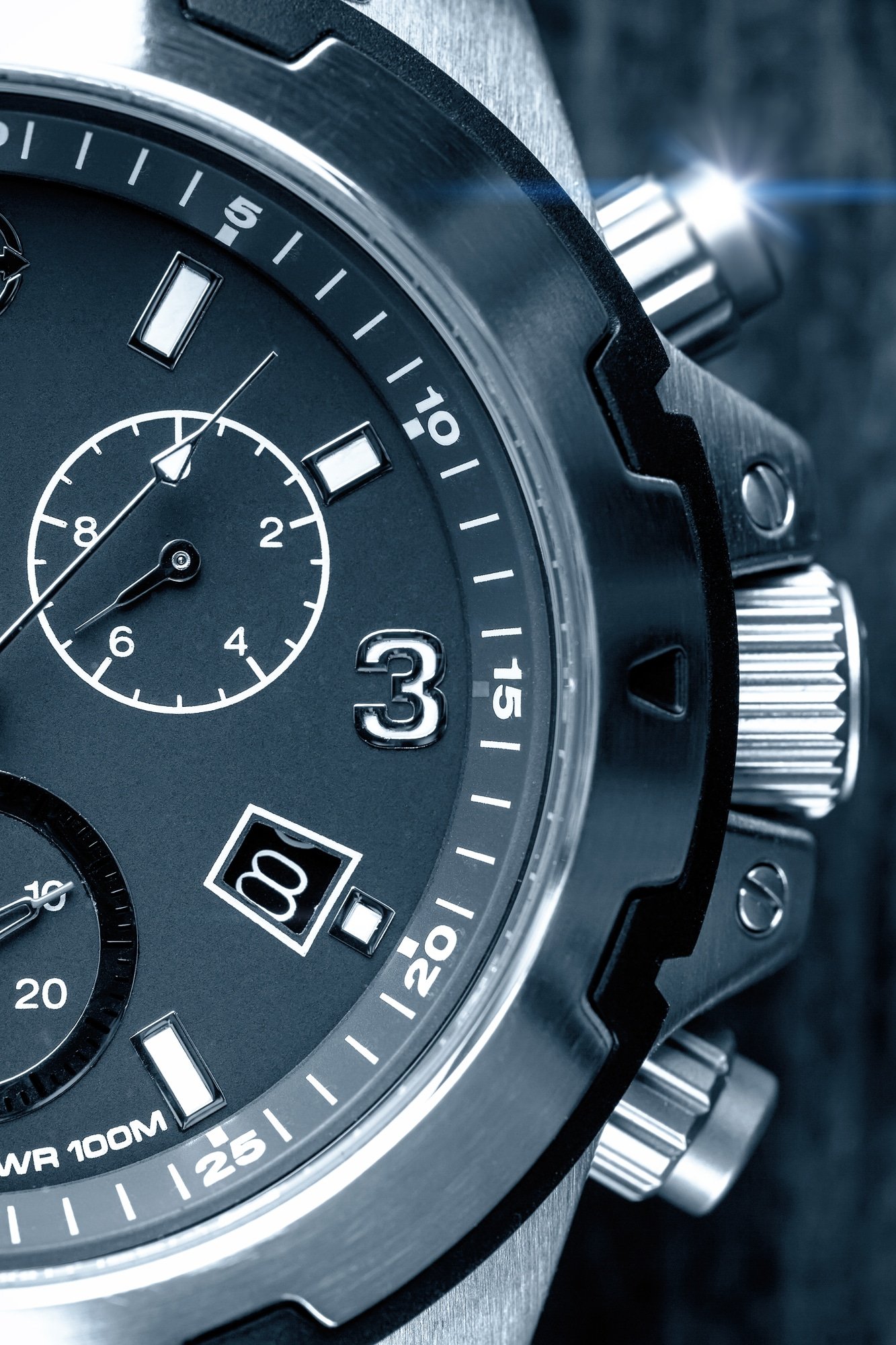 Give Dad A Grooming Tool He Will Use
Grooming tools are sometimes the last thing dads will purchase. That is why you can save the day with the Weed Whacker nose and ear hair trimmer. It is an electric rechargeable unit produced by the crew at Manscaped.
It uses SkinSafe technology which is a fancy way to say it won't cut you and has an amazingly powerful, yet tiny, 9,000 RPM motor that snips away unwanted hair in an instant. The sleek ergonomic design makes this product comfortable to use with 90-minutes of trimming provided per charge.
Help Dad Carry His Gear With This
The Urbo 2 Weekender is a carry-on created by Lojel. If Dad is a bit of a globetrotter for business or pleasure, he'll appreciate having this protecting the stuff he crammed into it for carry-on. It is made of durable material with exterior straps that can easily slide onto any kind of luggage handle.
Plus, there are pockets throughout this bag that can be used to stash all kinds of do-dads and things that Dad may need quick access to while sipping on a cold one at cruising altitude.
Show Dad You Care With These Knit Pants
The Aether Marshall Knit Pant is made from a textured Italian jersey which he will tell you is super comfortable and has a clean and easy aesthetic. The waistband includes a drawstring and there are pockets in front for his hands and a right-back patch pocket for keeping small items nearby. The look is emphasized by a top-applied inseam which also adds to the durability of these pants. Dad will look and feel cool on the beach, in the office, or anywhere he chooses to wear these.
Shake Dad's Wardrobe Up With Shorts
We've talked about pants, but what about shorts? The Kinetic Short by Ministry of Supply is made from Japanese warp-knit Kinetic fabric. As a result, Dad will tell you these shorts provide not only the best comfort and stretch he has experienced, but that the fit is flattering too. He'll want to wear them at work, at home, on the boat, in the yard, you name it. These shorts have wick sweat away and are as stretchy as they are wrinkle-resistant–which could make them a regular for Dad.
When Dad Dresses Up, He'll Love These
Nothing will set Dad's formal attire apart quite like these Round Cufflinks by Swarovski. Looking at them you will recognize that there is a mixture of timeless sophistication and a modern style. Made from stainless steel, with accents provided by sparkling Montana crystals, you will see a hint of blue that will enhance Dad's look. These amazing cufflinks will make Dad stand out in a crowded room if that's the look he is after.
Hold Dad's Card Together In One Place
This classic cardholder created by Goyard Saint Sulpice will give Dad some secret agent sophistication and style. The cardholder has a stunning print in black and orange against a coated canvas. The interior of the holder is made with grained orange leather. Which will hold all of Dad's key cards with slots provided for credit cards, debit cards, gas cards, points cards, and even card-sized identification and his driver's license. There's even room for a few business cards as well.
Gifts for Dad Who Wants Nothing
Sure, not all Dad's see socks as that big a deal. That's why it is always good to liven their selection up a little. If your Dad is the type who likes to rock a bold pair of statement socks, find some standout patterns that match his sensibilities. For something extra, some sock retailers like No Cold Feet have gift sets just for Dad. He'll love that you thought about keeping his tootsies warm and love the fact that he can get away from just wearing Earth tones for a change.
Cover Dad With A Stunning Shirt
This Tessitura Monti linen shirt is lightweight and made of cloth that will keep Dad cool under all circumstances. The family-run business that has been in operation for over 100 years, still creates shirts that are classic and come in several dressy designs. Make your Dad stand out in one of these stunning fine cotton shirts that can be monogrammed with Dad's initials. Even without the monogramming, he will know that you think he is pretty awesome when he pulls one of these on.
In Conclusion – Gift Ideas for Dad
Let's face it; Dad will probably be the most important guy in your life for as long as he is around. Why not show him how much you appreciate his guidance and advice. Even if you don't always agree with it – by giving him something great to help him dress well? Gifts for dad who wants nothing. The list above is far from complete but should inspire you to look outside of the box. There's something unique for that special guy in your life – your Dad.