Disclosure: I participated in a campaign on behalf of Mom Central Consulting (#MC) for RadioShack. I received a gift card to facilitate a shopping trip and promotional item as a thank you for participating.

Shopping for My Teenager
Over the last couple months Staci and I have been gearing up to prepare for Christmas and thinking what to get the kids. Normally we can take care of our 3 younger girls right away with no problems. There is a wide variety toys, gadgets and cool things out there for them to enjoy and play with. My older daughter Cheyenne moved into her own apartment earlier this year and would like things to decorate her new place. So I think we have the girls covered. That just leaves my 16 year old son, that is almost impossible to shop for. So, me and him headed up to RadioShack this past week to look around and maybe spark some Holiday Gift Giving Ideas for him.
Top Ten Tech Toys
After visiting with a helpful representative at RadioShack and looking at all the tech driven gadgets/toys. We got a pretty good look at some new gift ideas for Wyatt, he could enjoy. To make it easy on us we came up with a top ten list, to shop from.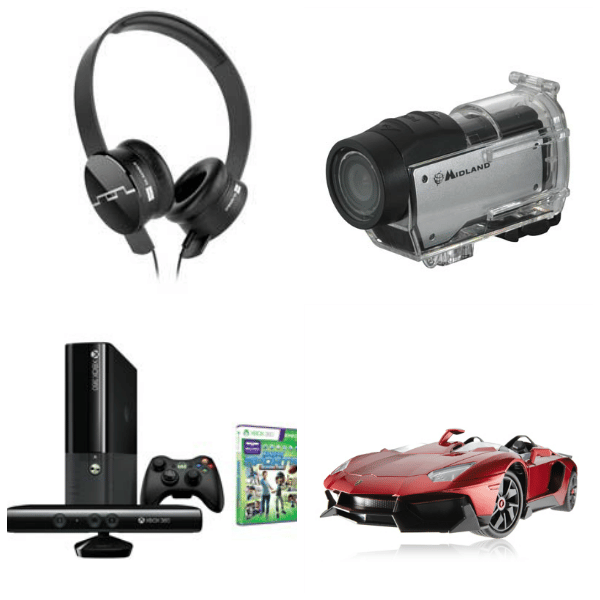 Why I shop #RadioShack
They keep it fresh and up to date. My local store has recently undergone a renovation with all new color schemes, organization and logo.
When shopping at RadioShack online, be sure to take advantage of their Free Shipping offer on orders over $25, and the Free Ship-to-Store option.
They offer more than an ordinary electronics store has to offer, and doesn't mind helping.
They help me by showing the hot trending items on RadioShack Holiday Hub.