Happiness is the best antidote you can prescribe for nurses for all the stress and trauma they witness at the hospital. Getting overwhelmed is extremely common for nurses due to the hectic nature of their work. Many nurses face burnout during their service. A loss of interest in the job, lack of empathy for patients, and impersonal attitude towards their patients due to burnout can be detrimental.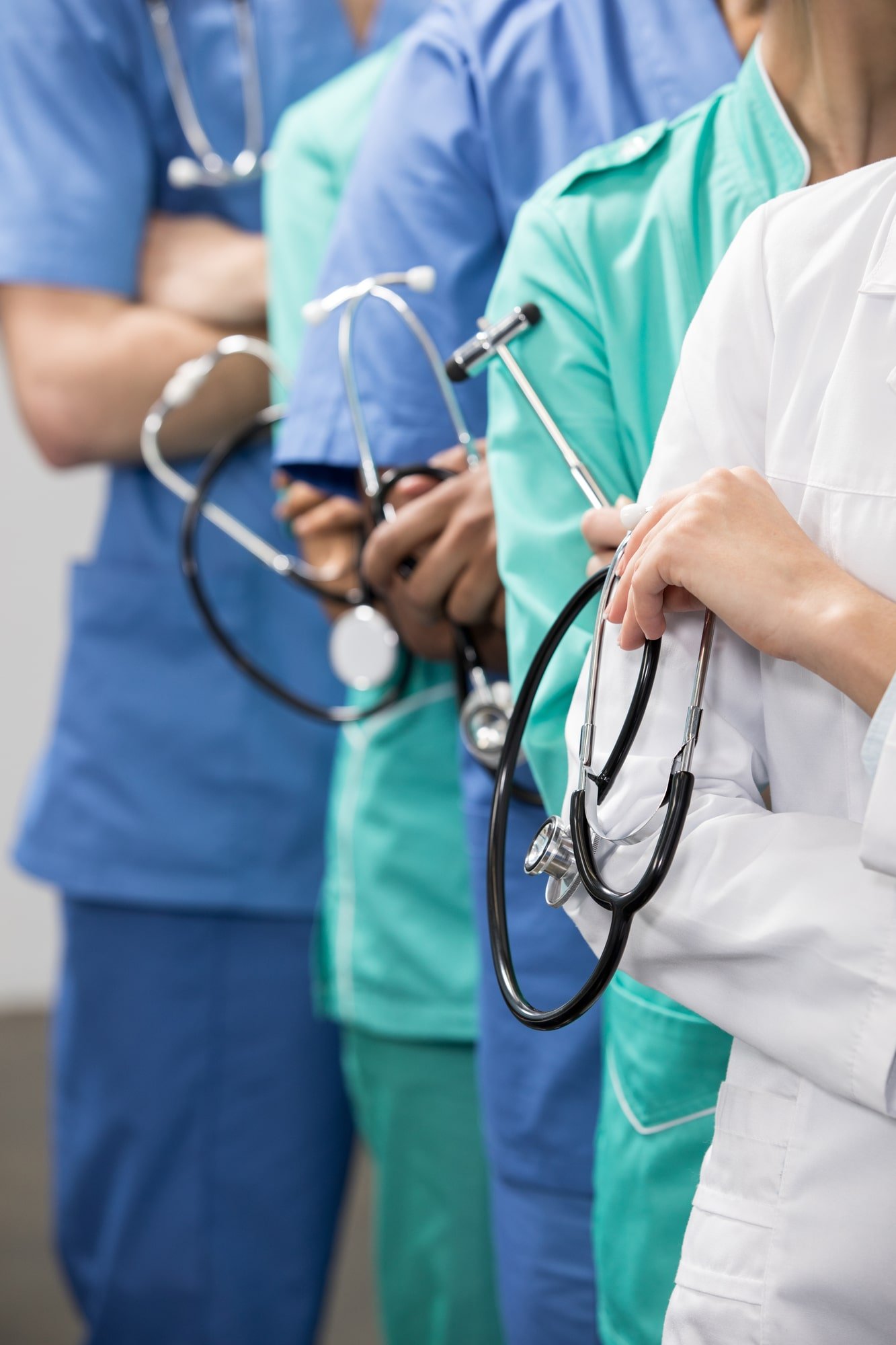 The International Council of Nurses survey conducted in January 2021 states that 40% of the nurses working in the hospitals reported burnout before the pandemic. Still, the number has surged to 70% in the post-pandemic times.
Due to the pandemic, the extra layer of stress and workload draped over this profession needs to be taken off. Otherwise, impractically long 12-hours shifts, stress and fatigue, and continuous witnessing of death and pain can drain nurses before they reach the pinnacle of their service. Ultimately, there can be no other result than nurses doing their job half-heartedly or leaving the profession early.
What is work-life balance for a nurse?
A nurse work life balance term is becoming a topic of discussion. Worklife balance for a nurse is when you are satisfied with all facets of your life. You are devoted to your work, but you still enjoy your life and have fun with your family or your better half. Most importantly, even if one aspect of your life takes precedence over the other, you are content with the quality of your life. But ensuring happiness in the life of nurses is not only the responsibility of their employer; it is very much their duty too. They have to ensure they get a dose of happiness to clear off dark clouds of stress and emotional fatigue hovering over them. But how can nurses achieve happiness and work-life balance?
Once you try to find happiness, you will realize that the road to reach your destination is not as thorny as you might have thought. Some surefire ways of achieving happiness include.
Appreciate the good happening around you
We often forget the small things unfolding around us to find happiness. Happiness isn't necessarily found in the most visible and meaningful events in your life. Appreciate small things like having lunch with colleagues and having hot coffee when needed. Enjoying small events is important because you need a continuous dose of anti-stress antidote when on duty as a nurse.
Moreover, try to find marvels in everything. The saying that there are two sides to a coin perfectly summarizes this idea. You will see that you have more things to appreciate than criticize with time. This positive energy can immensely help you with your work.
Create a mini-retreat for yourself
You have countless duties at the workplace and are expected to fulfill some family responsibilities. But simultaneously, you need your own time and space, too—somewhere you can be yourself away from the stress and responsibilities. Therefore, creating a mini-retreat for yourself is indispensable. Dedicate a corner of the house to yourself. It could probably be your room or your favorite spot on the patio. This spot could be your happy space where you can find perfect retreat and solace. To decorate it, remove the clutter, have minimal furniture, and paint lighter color. You can adorn your room with fairy lights to give a glow to your space or if you are fond of dim-lit areas, use dimmable LED bulbs.
Take out time to pamper yourself
Being a nurse does not imply that you stop being stylish and chic. A positive perception about how you look can significantly improve your performance, boost morale, and enhance productivity. Take time to have a spa day and get yourself a manicure and pedicure. Regular visits to a beauty salon can rejuvenate your skin and remove that dead and flaky. A few hours dedicated to getting yourself pampered through relaxing and comforting treatments can significantly change how you feel about yourself and work.
Nursing salons can be an excellent way to communicate and collaborate with people facing the same issues. Hence, you can be a source of comfort for each other. So, rather than looking for excuses for why you can't take out time, book your appointment at a spa/salon to shed off your gloomy and tired skin.
Don't skip formal breaks
You might be engrossed in your work, but try not to skip scheduled breaks. Go out in the open, and if it is a sunny day, bask under the natural light. Sunlight can positively affect your mood, and staying close to nature keeps you invigorated. You can also slip away to have a quick chat with your friends or sit in peace in a secluded corner.
Develop enduring relationships
Having a cordial relationship with your coworkers makes working in the hospital a fun activity. A positive work environment can improve productivity and enhance creativity. Moreover, having a positive work environment and good relationships with your colleague promote mutual respect. You can help each other. For instance, nurses can replace each other when they are busy with commitments at home.
Conclusion
Striking a work-life balance and finding time for themselves is extremely important for nurses.
You cannot continue giving your best with a weary body and stressed mind prone to making mistakes. Your happiness and health are just as important to you as your patients' comfort, health, and well-being.