With an upward trend of an aging population, the health sector flourishes and expands continuously. In the health care industry, nursing is a vital component and is always in demand.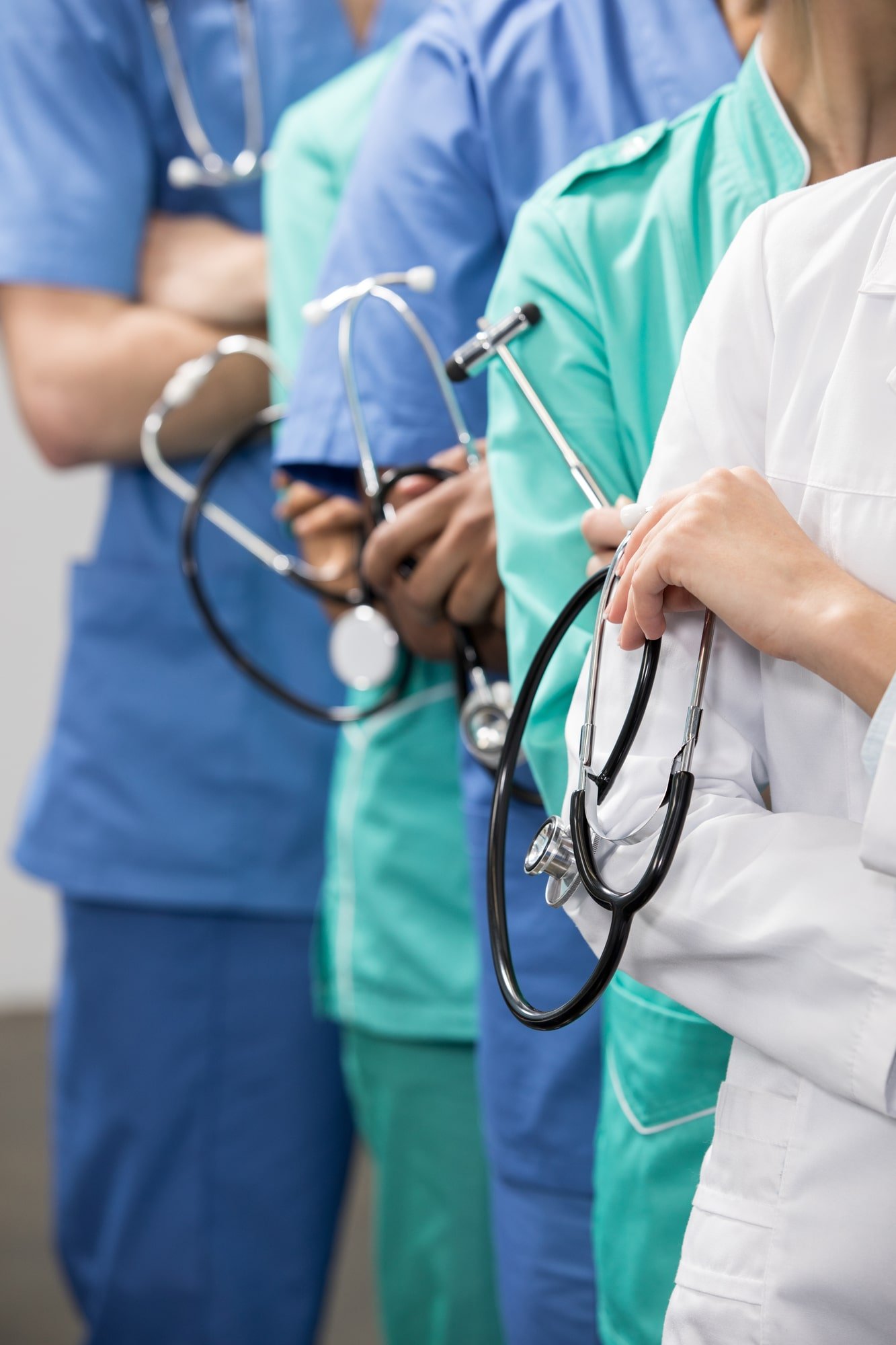 Make Nursing a Career
Nurses play a crucial role in keeping the health sector's operations running smoothly and efficiently. Moreover, they also address the shortage of healthcare staff by working as alternatives to doctors, sometimes on multiple shifts.
Nursing is a challenging field, not suitable for those who lack the courage to add value to people's lives. But it ensures a rewarding career for the people willing to serve people with zeal and zest with their free will.
If you are passionate and highly motivated to provide medical care and assistance to patients, nursing can be a fruitful career choice. However, not all nurses get the most out of their careers due to lack of will and professional incompetence.
Here are the eight ways you can follow to make nursing a rewarding career for yourself.
Start as a Medical Assistant Instead
Although one option is to jump right into a nursing degree program to become a full-blown nurse, many of us want to begin working in the field to hopefully land a better-paying job in the interim.
So another pathway could be getting a certification in the healthcare field to begin working, and then working towards an advanced degree like nursing or a physician's assistant.
While there are many options including phlebotomy or EKG tech, becoming a medical assistant is probably the closest step to becoming a future nurse. Medical assistants work in a variety of doctors' offices and health care setting to support physicians and nursing staff.
Check out these schools and colleges for medical assistants. Getting certified is often very affordable, and in short, duration so you could begin working within months."
Get an Advanced Degree in Nursing
At present, being a nurse, you can opt for a wide range of specializations that can enhance your chances of a stable career path and growth. For instance, you can become a family nurse practitioner (FNP), pediatric nurse practitioner (PNP), geriatric nurse practitioner (GNP), forensic nurse consultant (FNC), etc.
To make nursing a rewarding career for yourself, enrolling in an advanced nursing degree like an RN to MSN Degree will increase your chances of landing a higher role in nursing. Suppose you decide to specialize in a specific area of nursing. In that case, an MSN degree will be a stepping stone because it equips you with the necessary skills and knowledge for various nursing specializations.
You can also choose to be a teacher or trainer for the next generation of nurses after completing an advanced degree. According to the United States Bureau of Labor Statistics, the employment of nurse practitioners, nurse midwives, nurse anesthetists will grow by 45% from 2020 to 2030. It is much faster than all other professions on average.
Serve the Patients the Right Way
Nursing is not all about financial rewards and a stable career track; it is more than that. You get a chance to serve humanity and get job satisfaction by accurately delivering the services. Dealing with patients from different backgrounds easing their pain, and solving their problems makes your profession highly satisfying.
You can make a difference in people's lives who are fighting with chronic diseases, serious injuries, and being handicapped. Patience and listening skills can help you to forge trustworthy bonds with patients.
You have a chance to connect with each patient at an individual level by listening to their stories and guiding them through emotional trauma and challenging times.
Meet the Challenges of the Dynamic Work Environment
Working as a nurse is a tough call, and you may face unexpected incidents daily. It is not like a typical office job that requires deskwork from 9 to 5. You have to deal with new patients, new health problems, and new situations regularly. Strong nerves and mental alertness during duty times are prerequisites for a nursing professional.
You must know how to handle your emotions and cope with stress and anxiety while tackling emergencies. In addition, you must be familiar with the latest technology, new research insights, modern development in treatment plans and medication with time. For example, it is essential to get yourself acquainted with the latest medical updates, whether research or theory, to understand what is happening around you.
Moreover, critical thinking and problem-solving skills can make your nursing career more rewarding.
Select the Job Placement from the Diverse Options
Those days are long gone when nurses served only in hospitals and medical facilities. You can be a part of any organization where medical assistance is required and acceptable.
For instance, you can work in rehabilitation centers, investigation units, crime cells, juvenile detention centers, health insurance companies, legal aid offices, etc. Similarly, you can even try in the forces by applying as a military nurse, a school nurse, a travel nurse, a prison nurse, an ER nurse, etc., to get the most out of the nursing profession. These areas go beyond the scope of healthcare service providers and even reach the legal facilities in the case of forensic nursing.
One of the common ways to explore and experience new workplace settings is working as a travel nurse. If you have completed a Bachelor's degree in nursing, you will be eligible to work in this position. Some healthcare facilities prefer to hire BSN-prepared registered nurses, but a BSN degree is not a formal requirement. If you are aiming to apply for this job for the first time and need detailed information about the position, agents from Nurses PRN will support you to have your first travel nursing job contract assigned.
Maintain Work-Life Balance
Nursing is a flexible profession that allows you to work whenever and wherever you want. For example, you can work full-time or part-time in a day or night shift. Similarly, you can be a part of hospitals, foster homes, nursing homes, schools, or universities. It all depends on your choice and preference by considering your family life.
Some nursing professionals, such as hospitals and emergency rooms, work three days per week. Likewise, school nursing staff also work during school timings, which means just in day shifts, with weekends off and a long summer or a winter break.
Get the Perks
Working in the health sector as a nurse is rewarding as you can get benefits beyond just salary.
For instance, most nurses are entitled to receive paid leaves, health insurance, and discounted gym memberships.
According to statistics, 92 % of nurses working full time can avail paid leaves such as sick leaves, vacation, and professional time. 87% of nurses can get subsidized health insurance packages. Other rewards include education allowance, reimbursement on certification fees, and additional bonuses.
Collaborate under Teams and Gain Hands-On Experience
By employing teamwork skills, nurses can contribute to patient care more effectively. You must have a firm grip over communication skills to interact with doctors, fellow nurses, patients, patient care associates, care managers, and social workers.
It would lead towards developing healthy and conducive working environments. Moreover, you can learn from other nurses about their areas of specialization and can utilize those insights in your practice.
Similarly, these mutual collaborative relationships help you gain hands-on experience frequently without getting into any formal education or learning setup.
Final Words
Nursing is a noble profession that requires constant determination and commitment from you. Choosing a career based on financial rewards alone won't serve long-term goals. You must understand the emotional value associated with the nursing profession before stepping in.
You can make your professional experience highly rewarding by following the aforementioned tips. Remember that it is a tough job that sometimes drains your emotional and physical energy.
But you can make a difference in the world by providing quality care to patients through research, education, and altruism.