Dads, have you been looking for the perfect way to spend some quality time with your family this summer? Well, look no further. This article will provide you with tips on how to plan a luxurious summer holiday for your family.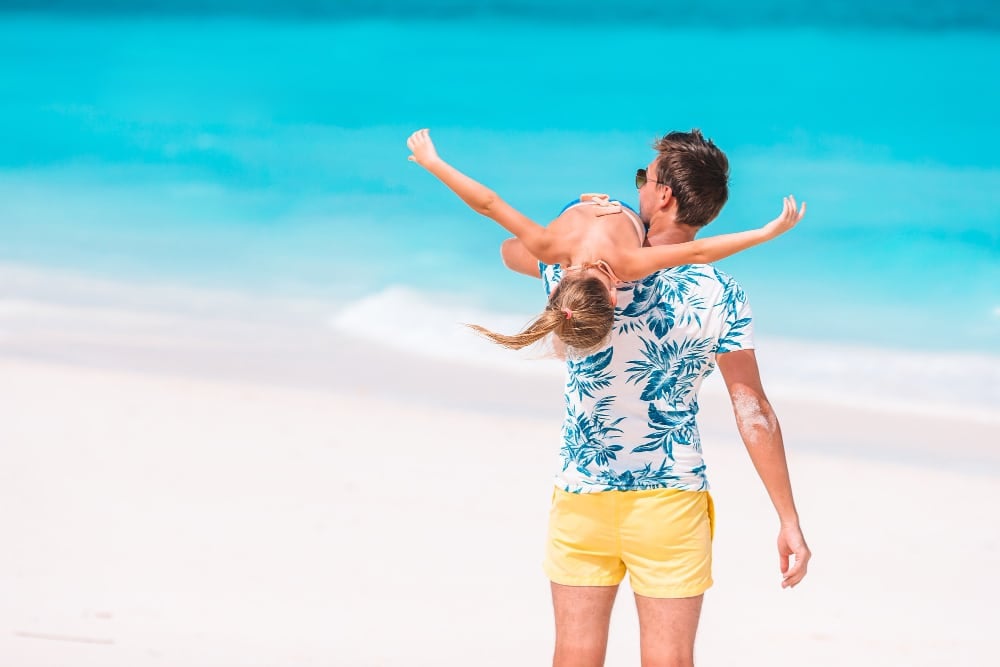 Plan a Luxurious Summer Holiday
We know that it is hard to find the time and money for a vacation these days but we want to show you that it is worth it!
There are many different ways to go about planning a summer holiday, but we have some key tips that will help make the process a little bit easier.
1) Choose A Destination
The first step is to choose a destination. Ideally, you want to pick a place that offers plenty of activities and relaxation options. Whether you are looking for a beach vacation or a trip to the mountains, make sure that there is something for everyone in the family.
If you want a unique and luxurious experience, consider a luxury treehouse vacation rental. Not only will this provide an incredible view and exceptional accommodations, but it can also be an unforgettable experience for the whole family. Additionally, you can be sure to have plenty of privacy and access to outdoor activities.
If you are looking for a relaxing beach vacation, we have some great tips for you. First, choose a destination that is known for its beaches and beautiful weather. Second, book well in advance to ensure that you get the best prices and availability. Finally, make sure that everyone in the family is on board with the plans. This will help avoid any surprises or disagreements down the road.
If you are looking for a more adventurous vacation, try looking into family-friendly resorts that offer a variety of activities. These resorts often have on-site staff who can help plan excursions and activities for your family. For example, you can go zip-lining, rock climbing, swimming, hiking, and book a yacht charter all in one trip! This is a great way to ensure that everyone has a good time and that everyone's needs are met.
2) Make A Budget
The next step is to make a budget. This will help you determine how much money you need to save in order to make your dream vacation a reality. When making a budget, be sure to consider the cost of travel, lodging, food, and activities.
If you are looking to save money on your trip, we recommend booking lodging and airfare well in advance. This can help you get better prices and ensure that you have a place to stay when you arrive at your destination. Additionally, try cooking your own meals instead of eating out. This can help you save money on food costs.
3) Pack Light
Another important tip is to pack light. This will help you save money on baggage fees and make it easier to get around your destination. When packing, be sure to consider the climate of your destination and pack accordingly.
Some essential items to pack include sunscreen, hats, sunglasses, swimsuits, and comfortable walking shoes. If you are traveling with children, be sure to pack plenty of snacks and water as well.
4) Plan Ahead
The final step is to plan ahead. This will help ensure that everything goes smoothly and that you don't miss any important details. Make a list of what you need to do in order to make your vacation a success and be sure to delegate tasks to different members of the family. For example, one person can be in charge of booking airfare, another can be in charge of packing, and another can be in charge of ensuring that everyone has their passports and visas.
5) Have Fun!
Last but not least, be sure to have fun! This is your vacation and you should enjoy it to the fullest. Relax and let go of all of your worries. Spend time with your family and make memories that will last a lifetime.
There are plenty of activities that you can do together as a family while on vacation. Here are just a few examples:
Go swimming or snorkeling at the beach.
Take a walk or go for a bike ride through the city or town you are visiting.
Visit a nearby amusement park or water park.
Go on a nature hike or explore a local national park.
Take a day trip to a nearby city or town.
Charter a yacht and go fishing, snorkeling, or swimming.
Enjoy a romantic dinner for two at a local restaurant.
Visit a local museum or art gallery.
Take a cooking class together as a family.
Play tourist and walk around taking photos of the sights.
Planning a summer holiday can be a lot of fun, but it can also be a lot of work. That's why we have put together these five simple tips to help make the process a little bit easier.
By following our advice, dads can ensure that their family has the best vacation ever! What are you waiting for? Get started planning your dream summer holiday today!