Did you know that roughly 100 million people take family vacations each year? According to family travel statistics in 2019, this is the amount of travel that was to be expected to increase in 2020. But, we all know how the COVID-19 pandemic drastically shut down most travel around the world. So let's talk about Family Vacation Destinations.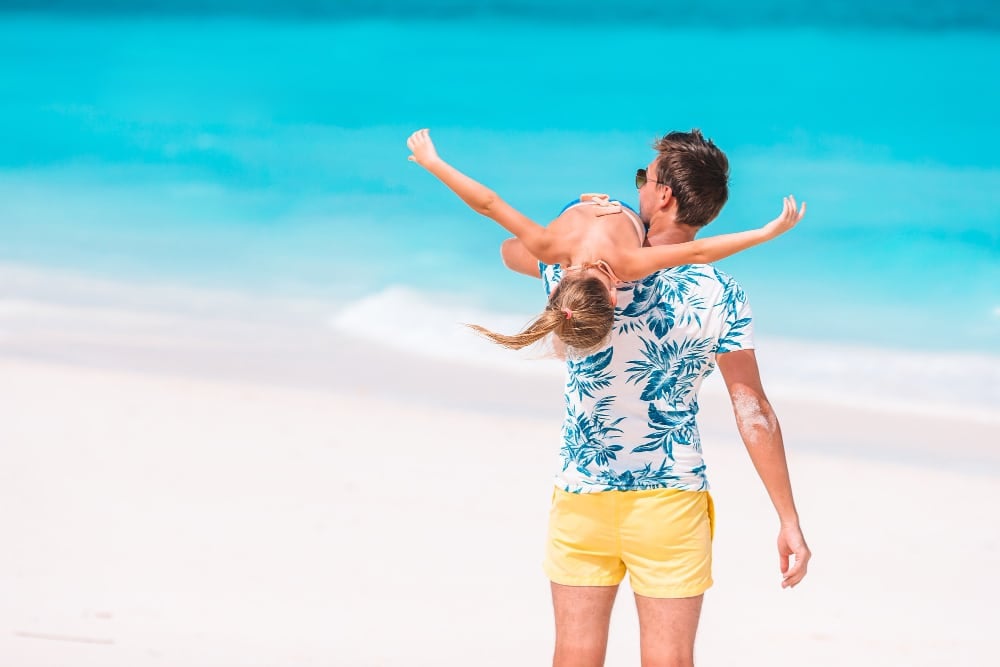 3 Family Vacation Destinations
Today, as of 2021, as most restrictions around the country have been lifted, more people are venturing out and becoming comfortable with traveling again.
But, what do you do when you have kids and you want to take a family vacation? Where can you go and what can you do that will be fun for everyone? Well, it's obvious that the options are plentiful, but sometimes, pleasing everyone is not.
If you're looking for a good quality summer vacation, here in this article we'll explore a few possibilities that will include fun for everyone, no matter your age.
Spending Time at the Lake
While your teenage daughter will probably initially loathe the idea at first, don't worry, she'll come around. And, even though she might stay glued to her phone for most of the time, lakes are a great choice when planning a summer vacation.
If you consider the activities available at a lake, and the sheer amount of lakes across the country (and the world) your options are plentiful. Not only can the little ones tackle the playground and play in the water, but dad can order a new tackle box and bring it out for fishing. Even mom can get some sun on the beach while dipping her toes in the water from time to time, while the older ones ride the waves on jet-skis.
Most lakes have several recreation areas and facilities available for day use, and several lakes have campgrounds, cabins, and lodges that are popular destinations in the summertime.
Lakes are where memories are made, even if your teenage daughter makes all of hers on her phone.
National Park Vacation
The American National Park system comprises 423 national park sites which span more than 84 million acres. These are found in 27 states, with some states such as Utah holding several, and even in surrounding U.S. territories such as the Virgin Islands, Guam, Puerto Rico, and American Samoa.
With all of the choices available, you have your pick of what park you'll plan to visit.
National parks are great for a few reasons. First, they teach you about the cultural and natural history of the area. So, if you have school-age children, this is a perfect way for them to begin a cultural experience. Now, most children won't be as excited as you are about a national park history lesson, but there's typically plenty for them to do.
What is the Best Family Vacation Destinations
While some national parks have recreational facilities such as campgrounds, lodging, cabins, and playgrounds, others are known for their lengthy nature trails and scenic overlooks.
Regardless, the National Park System was put together for Americans to learn about and enjoy their homeland. So, take advantage of it!
Tourist Locations
When all else fails, you can't go wrong with hitting up a popular tourist attraction. Places like Six Flags, Disney World, Sea World, and the like are always favorites for the kids, and the adults as well.
But, if you want to escape the large crowds, there are many areas of the country that are far less crowded during peak season times. Places like Gulf Shores on the coast of Alabama actually have a great resort community, and there's fun for everyone along this emerald-colored coastline.
Additionally, you might also consider the smaller beaches and seaside towns that dot the American coastline from Oregon to San Diego, or from South Padre Island in Texas to the Bay of St. Louis on the Mississippi Gulf Coast, a small but quaint community with miles of sandy beach and plenty of local nightlife.
No matter where you choose to go, remember, this is about family time. Even though mom and dad need a little R&R from time to time, the kids do as well!