This post is sponsored by BabbleBoxx.com on behalf of Single Edition Media.
Father's Day was great for me. I got to spend some really fun time with my family. And, I scored some great gifts. I can thank BabbleBoxx for giving my wife and kids some creative items to work with. Let me share some of the best fathers day gifts I received so that you have some unique ideas for the next celebration of your dad, whether that is a birthday or a holiday.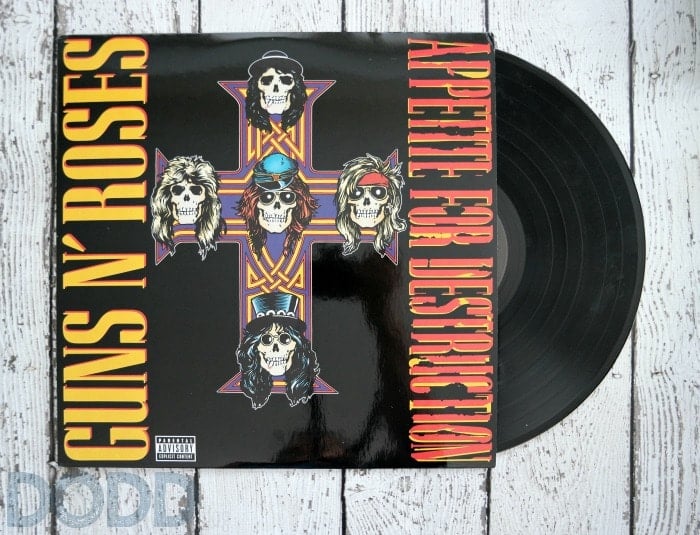 Guns N' Roses LP
The first gift was a Guns n Roses LP from Universal Music Group. I am a product of the Rock n Roll era and Guns N' Roses was my favorite group growing up. In fact, we are all huge fans of music in this household. My kids might not get why dad is fond of recordings on vinyl. They were just glad this meant so much to me.
Edible Arrangements
Next up was a Fruit & Fire Bouquet™ from Edible Arrangements. We all love chocolate and fruit, so this was a family treat that we could share all day. The bouquet is part of the new Sizzlin' Grill Line that includes a keepsake grill container filled with a fruit "fire". There were pineapple flames, chocolate covered strawberries with orange swizzle, and chocolate covered banana coals. All of it was devoured.
Sexy Hair: Hard Up gel
The third gift was a bit humorous. My kids know that I am VERY fond of the hair I have on top of my head. I take great pride in the fact that I still have some locks to maintain. The Sexy Hair: Hard Up gel I received was really perfect. Hard Up is a high-performance gel that doesn't flake. It provides maximum hold and all-day shine for all hair types. You simply apply it to wet hair and style or shape the hair into a sculpted or spiked look. The girls got a kick out of tousling dad's sexy hair.
Arctic Cool
The temps are climbing here in Texas. Summers can be pretty hot. I was really happy to get a Crew Neck Shirt W/Mesh by Arctic Cool. The Hydrofreeze X Cooling Technology in this shirt is designed to wick sweat and provide supplemental evaporative cooling between the fabric and the skin. Hydrofreeze technology uses your body's own natural cooling process. If I work up a sweat while exercising the fabric wicks it away from my skin. The moisture is dispersed throughout the clothing fibers, keeping my body uniformly dry.
AliveCor: Kardia Mobile
The last gift I opened was an AliveCor Kardia Mobile. I had never heard of this, but it is a pretty cool gadget. This is an FDA-cleared EKG device with an app-based service that provides instant analysis for detecting atrial fibrillation. This little machine is smaller than a credit card. Kardia Mobile allows me to take a medical-grade EKG reading anywhere in 30 seconds. The results can be relayed to my doctor for instant analysis and diagnosis.
I am acutely aware that heart disease is the No. 1 cause of death in the U.S. I don't want to be a part of that statistic. With Kardia Mobile I can take my health into my own hands. It is so small and easy to use with a Smartphone. I am able to track heart rhythm, blood pressure, weight, physical activity and resting heart rate. I know my family wants me alive and healthy, so this was a thoughtful gift.