Everyone (well, almost) loves peanut butter and jelly. It's a classic combination that never fails. However, there's more to PB&J than just sandwiches.
If you're having trouble getting creative, I have some delicious and amazing peanut butter and jelly desserts to inspire you. You can give the PB&J flavor to almost any dessert: brownies, donuts, pancakes, cookies, muffins….you name it! Kids will love them, but since a lot of us grownups tend to get childhood nostalgia at least every once in a while, these peanut butter and jelly recipes will surely be a hit for the entire family.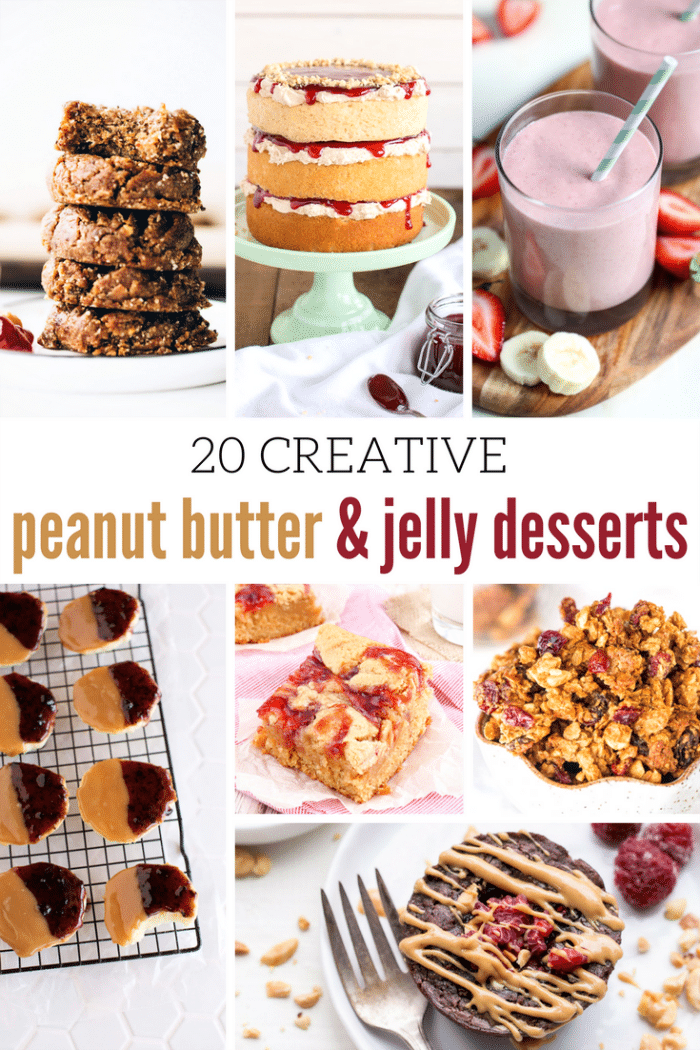 Peanut Butter and Jelly Desserts
Which one's your favorite?