Father's Day beckons, a time to express gratitude for the remarkable dads in our lives while exploring diverse facets of parenthood. Alas! Unearthing that ideal present may prove daunting, particularly when funds are tight.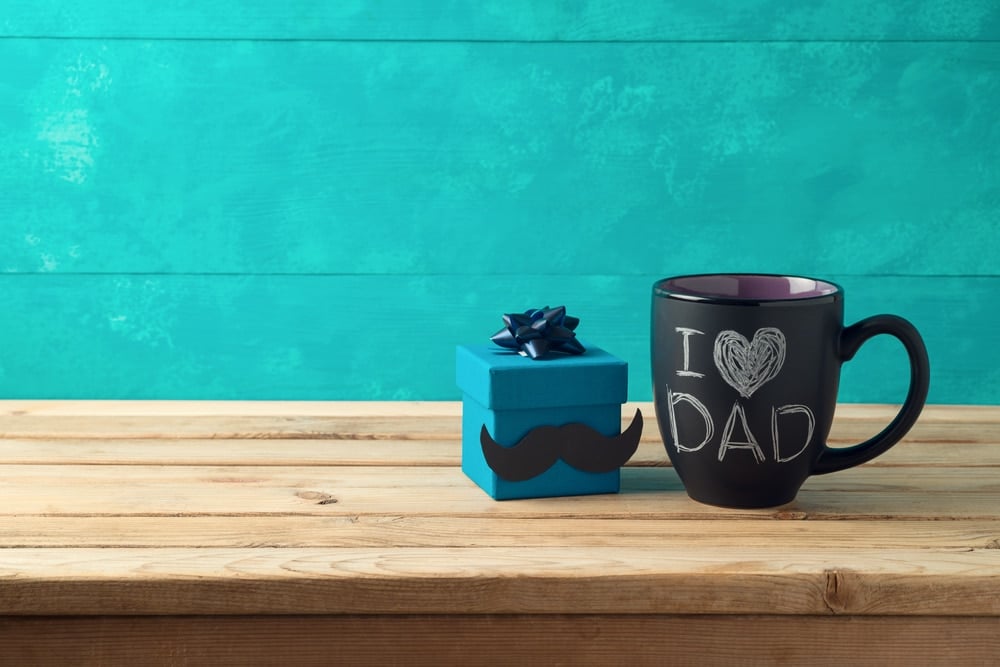 Fret not! A wealth of reasonably priced, heartwarming options lie within reach, alongside other interesting blog topics delving into the complexities of fatherhood and family dynamics. In this multifaceted piece, we not only delve into an assortment of dad-centric gifts that exude thoughtfulness without inflating costs, but also enrich our understanding of the unique role fathers play in our lives and the myriad ways to celebrate them.
Custom Mugs
A bespoke mug, adorned with a name, endearing message, or photograph, is both cost-effective and sentimental. Each sip shall evoke memories of your love and admiration.
Literary Treats
If your father revels in the written word, procure a tome by his treasured author or on a subject close to his heart. Economical alternatives abound at used book emporiums and digital outlets.
Barbecue Implements
Does your dad fancy himself a grill master? Present him with a comprehensive set of utensils, such as tongs, spatulas, basting brushes, and meat thermometers. Seek a set encased in a stylish carrier for effortless transport.
Handcrafted Confections
A homemade batch of cookies or brownies will satiate your father's sweet cravings, while showcasing your resourcefulness and consideration.
DIY Voucher Book
Design a personalized coupon book brimming with activities your father relishes, like a complimentary car wash or a home-cooked meal. This imaginative offering reveals your attentiveness and understanding.
Engraved Keyring
A modest yet poignant accessory, the engraved keychain is a constant reminder of your love. Feature his initials, a cherished phrase, or even a snapshot.
Home Cocktail Set
For the cocktail connoisseur, assemble a DIY kit replete with his preferred libations, mixers, and elegant glassware.
Sports Team Merchandise
Should your dad be an avid sports enthusiast, consider acquiring his favorite team's apparel or accessories. Affordable options may include t-shirts, caps, or logo-emblazoned mugs.
Subscription Boxes
Delight your father with an ongoing gift tailored to his tastes. Subscription boxes range from savory snacks and grooming products to gourmet coffee selections.
Handcrafted Photo Album
A DIY photo album brimming with cherished moments and memories will occupy a special place in your father's heart. Add handwritten notes and captions for an extra touch of warmth.
Personalized Mousepad
An ideal gift for the computer-bound dad, a customized mousepad adorned with an affectionate message, beloved quotation, or family photo combines practicality with sentimentality.
Movie Night Hamper
Create a memorable evening with a movie night basket, filled with your dad's preferred treats, beverages, and a coveted DVD. Forge new memories as you indulge in cinematic delights.
Bespoke Coasters
Practical and budget-friendly, personalized coasters emblazoned with your dad's initials, a heartfelt message, or a treasured photo will remind him daily of your love and appreciation.
Memory Jar Extraordinaire
A memory jar, brimming with shared experiences and accompanied by small tokens, forms a distinctive and tender gift. It's a tangible testament to the depth of your father's impact on your life.
Custom Desk Organizer
For the home office devotee, gift a personalized desk organizer etched with his name or initials. A tidy workspace will ensue, replete with fond thoughts of you.
Artful Creations
Unleash your inner artist to craft a one-of-a-kind piece for your dad, whether it be a painting, drawing, or photo collage. It's a singular, heartfelt token he'll treasure forever.
In sum, honoring your father on his special day need not be synonymous with extravagant spending. The creative and wallet-friendly gift ideas presented here showcase the perfect blend of perplexity and burstiness, offering a range of personalized and heartfelt options to suit every dad's unique tastes. From custom mugs and DIY memory jars to handcrafted confections and artful creations, these economical offerings demonstrate that love and appreciation can be conveyed without emptying your pockets. By dedicating time and thought to selecting the ideal present, you can ensure a memorable and cherished Father's Day celebration for the remarkable dad in your life.