In recent years, outdoor living spaces have become a popular trend, allowing individuals to extend their living areas beyond the confines of their homes and immerse themselves in the beauty of nature.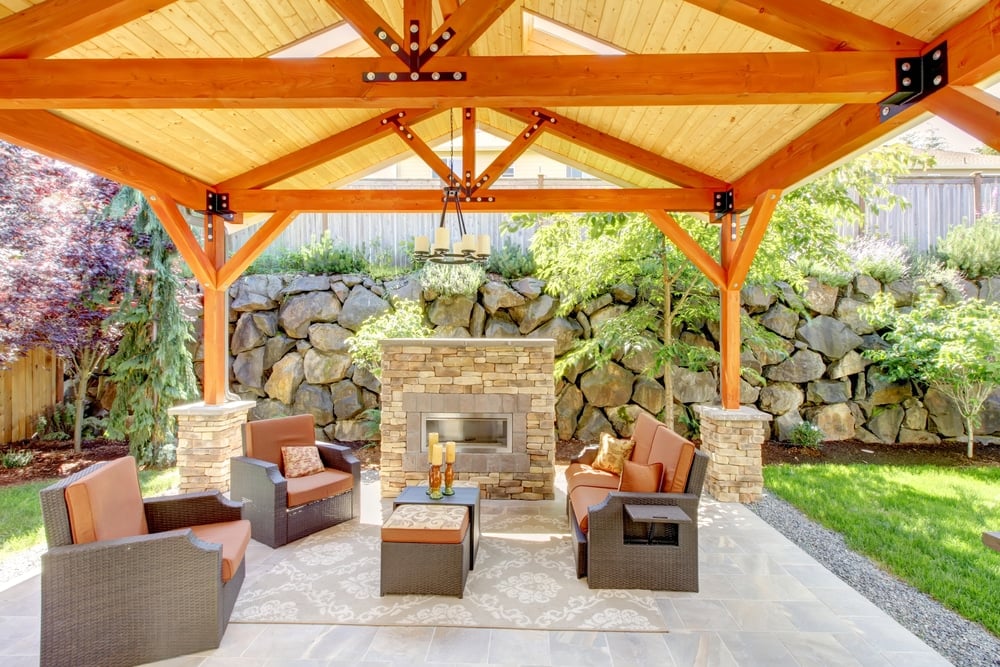 Whether it's a cozy patio, a sprawling deck, or a serene garden, creating an outdoor living space can significantly enhance your lifestyle and overall well-being.
In this article, we will explore the various aspects of outdoor living, from designing functional spaces and landscaping to cooking, dining, and entertainment, all while embracing sustainable practices to create your own outdoor oasis.
Creating a Functional Outdoor Living Area
The first step in crafting your ideal outdoor living area is to assess your available space and identify potential use areas. Consider your family's needs and preferences – whether it's a place for relaxation, entertaining guests, or simply spending quality time outdoors. Once you have a vision in mind, it's time to choose the right outdoor furniture. Opt for comfortable, weather-resistant pieces that can withstand the elements and offer durability throughout the seasons.
To ensure your outdoor space is usable in all weather conditions, consider incorporating shade options such as pergolas, umbrellas, or retractable awnings. These additions not only shield you from the sun's rays during hot summer days but also provide cover during unexpected rain showers.
Enhancing the Appeal with Landscaping and Greenery
Integrating thoughtful landscaping into your outdoor living space can elevate its beauty and create a sense of harmony with the surrounding environment. Design a landscape plan that complements your outdoor area, using natural elements to define different zones or create a seamless transition between your home and garden.
Incorporate a variety of plants, flowers, and shrubs to add color and texture to your outdoor space while ensuring privacy from neighboring properties. A well-designed garden can also serve as a therapeutic sanctuary, offering a respite from the stresses of daily life.
Outdoor Cooking and Dining
One of the joys of outdoor living is the opportunity to cook and dine al fresco. Consider installing an outdoor kitchen or a dedicated grilling station. Outdoor kitchens equipped with built-in grills, countertops, and storage space make cooking outdoors a breeze, allowing you to prepare delicious meals without having to constantly run indoors.
Design a dining area that accommodates your family and guests comfortably. Whether it's a rustic picnic table or an elegant dining set, ensure your outdoor dining space is inviting and conducive to enjoyable meals under the open sky. Seeking the expertise of a professional screen porch builder can help in designing a perfect outdoor kitchen and dining area that seamlessly integrates with your outdoor living space.
Entertainment and Recreation
Make your outdoor living area an entertainment hub by incorporating elements that cater to leisure and fun. Consider installing an outdoor TV, surround sound system, or Bluetooth speakers to enjoy your favorite shows, movies, or music while surrounded by nature's splendor
Additionally, create a space for games and recreational activities such as cornhole, badminton, or even a mini-golf area. These options provide endless opportunities for bonding with family and friends while staying active and enjoying the great outdoors.
Maximizing Comfort in All Seasons
To fully embrace outdoor living year-round, it's essential to create a comfortable environment that adapts to changing weather conditions. During cooler months, implement heating solutions such as outdoor heaters, fire pits, or even cozy blankets to keep you warm and toasty during chilly evenings.
For hot summer days, provide cooling options like outdoor fans, misting systems, or strategically placed shade sails to create a refreshing retreat from the heat. To maintain the comfort of your outdoor living space, consider installing screens or mosquito netting to keep pesky insects at bay while allowing you to enjoy the fresh air without disturbances.
Sustainability and Eco-Friendly Practices
While creating your outdoor oasis, consider adopting sustainable practices to minimize your ecological footprint. Choose eco-friendly materials for construction and opt for furniture made from recycled or responsibly sourced materials.
Implement rainwater harvesting techniques to water your plants, reducing water waste while nourishing your garden naturally. For lighting, explore solar-powered options that harness the sun's energy, providing an energy-efficient and environmentally-friendly solution..
Conclusion
Outdoor living spaces offer an opportunity to reconnect with nature, escape the confines of indoor living, and embrace the beauty of the great outdoors right in your own backyard.
By creating a functional, well-designed space that caters to your needs, incorporating sustainable practices, and personalizing it with elements that reflect your style, you can craft an outdoor oasis that enriches your life and provides endless joy for years to come.