Elderly care is challenging, but it is also a responsibility you must bear happily. After all the efforts your aging parent invests in raising you, it is the least you can do for them.
You must do your bit to support them physically, financially, and emotionally.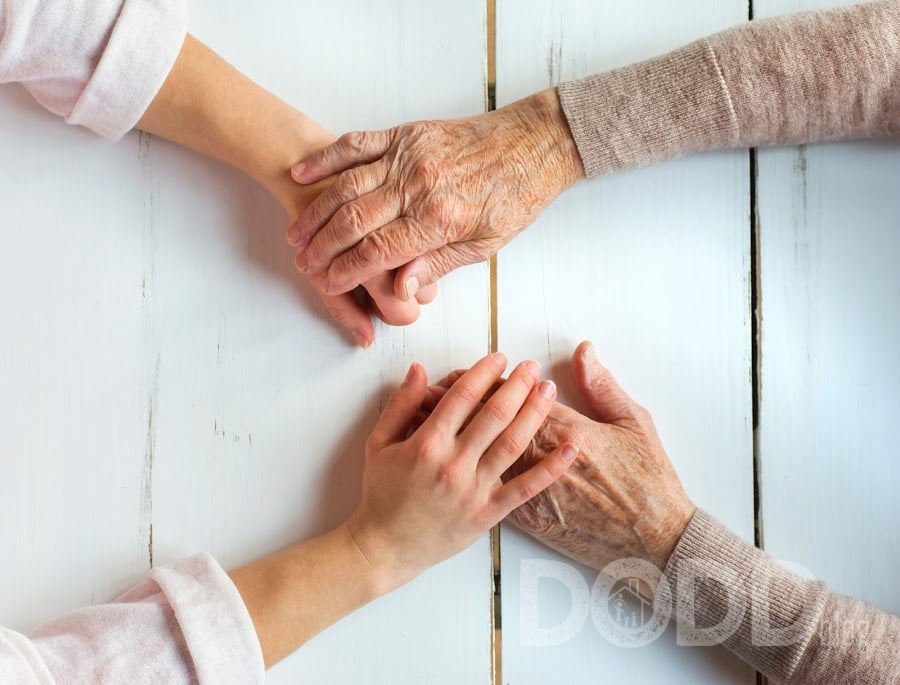 Aging Parents
Proactive care and support enhance their quality of life and even boosts longevity. But senior care involves a lot of work. It may baffle you when you get into the situation initially.
There are physical, emotional, and financial implications you must be aware of so that you can go the extra like for your aging parents.
Let us explain how you can do the best for them.
Assess Their Needs
Caring for an elderly parent often gets overwhelming because you are not sure about their needs.
The first step is to assess their needs with everyday life as you will have to build a strategic care plan around them. Broadly, these include medical care, home safety, mobility, fall prevention, personal hygiene, family support, meal preparation, and social interaction. Prepare a caregiving notebook to understand the gaps between current needs and goals.
It is vital to keep track of the evolving requirements because they can change with time. You need to be even more particular about need assessment if parents live separately.
Understand Your Abilities
After a need assessment for your elderly loved ones, you must understand your current capabilities.
Can you take care of them on your own, or do you need medical assistance? Are you financially capable of hiring a professional caregiver? Do you live close enough to be available when your parents need you?
Hospice care means peace. Hospice care from Three Oaks Hospice focuses on symptom management and quality of life for individuals facing terminal illnesses.
There will be many daunting questions at this stage, but physical, mental, and financial preparation is essential.
An honest assessment of your situation will enable you to come up with a viable care plan for your parents. It will ensure that things do not become stressful for anyone.
Prepare a Caregiving Plan
At this stage, you are ready to prepare a realistic caregiving plan for your senior parents. Start with a checklist of their needs and find ways to fulfill them.
For example, you may hire domestic help for meal preparation and a driver who can take them for medical appointments or you can consider Care Home Software which is easy to access, and one can manage all activities easily.
Mobility issues are common in elders, so providing them with relevant aids is critical. While walking sticks may work initially, you may have to invest in a wheelchair at some stage. This Guide to buying a manual wheelchair can help you pick a safe option.
At some point, you may also have to engage a caregiver to look after their medical needs. A strategic plan makes things easy to handle logistically and financially.
Share the Load if You Need to

At some point, you may also have to engage a parkinsons home care caregiver to look after their medical needs. A strategic plan makes things easy to handle logistically and financially
Elderly care can be expensive and taxing, and you may need help more often than you imagine. You must not harbor feelings of guilt while asking your siblings to pitch in with their share for the caregiving tasks and responsibilities.
You may want financial assistance or only supervision support when you require a break once in a while. Siblings can be your go-to resource for financial help, while you can ask a spouse, relative, or friend to take care of the senior when you need a day or even a weekend off.
It is vital to stay sane, recuperate, and regain your energy. Sharing the load sets you on the right track, so ask for help when you need it.
Invest in Self-Care for Aging Parents
Looking after aging parents is physically and emotionally draining, and you need all the self-care you can get. It is hard to find time amid the responsibilities, but you must make conscious efforts. After all, you must be in the best of health to look after your loved ones.
Nourish your body with nutritious meals, and do not miss out on them, no matter how busy you are.
Exercise when you can. It is a good idea to schedule activity sessions with your parents so that you can have a good time working out together.
Have enough good-quality sleep to keep your energy levels going.
Most importantly, take regular breaks to do away with the stress of elderly care.
Caring for elderly parents is a lot of work, but you must give them the best within your means.
Apart from physical and medical care, they need your love, compassion, and attention. Spending time with them is important as even the best caregiver cannot give them the warmth and happiness they look for.
Go the extra mile, and you can help them live longer and healthier.