Are you thinking of adding a furry (or feathered!) friend to your family? A pet can be an incredibly rewarding addition – from the cuddles, energy, and unconditional love that come with every tail-wag or chirp.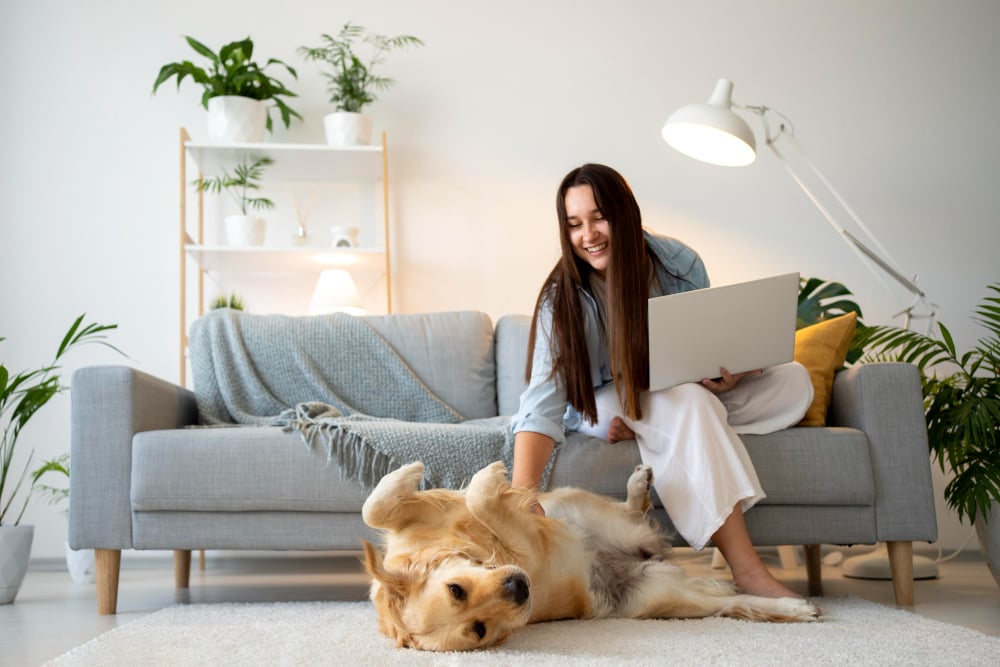 But how do you know which type of pet is best for your home and lifestyle? To avoid any unwanted surprises down the road, look no further than our seven tips on picking out the perfect pet for your family. Armed with this information, you'll be ready to find the companion of your dreams!
Consider the size of your home
Choosing the right family pet is a big decision and one factor you may want to consider is the size of your home. Smaller pets such as cats, hamsters, and fish can fit easily into an apartment while larger pets such as dogs or even horses will need plenty of room to run around.
When selecting a pet, evaluate how much space they will take up in your home so you'll be sure their needs are met and won't end up having to give it away later on.
Research different breeds
When it comes to finding the perfect pet for your family, researching different dog and cat breeds can be a great starting point. As the folks from Doggie House Store say, the pet-buying process should be ethical, educational, and stress-free.
Every breed has its own unique set of characteristics, and understanding what these may be can help you determine which breeds are best suited to your lifestyle.
Be sure to consult veterinary resources, as well as reputable organizations like the AKC or ASPCA, so that you can make an informed decision based on accurate facts.
Do you want a pet that requires a lot of grooming?
If you're considering introducing a new furry family member to your home, grooming should be an important factor in your decision-making.
Depending on the pet you are looking at, caring for its coat could be tedious or gentle and easy. Long-haired pets such as cats, poodles, and Lhasa apsos need daily brushing and frequent trips to the groomer if you don't have time to have them yourself.
Visit a local animal shelter
Visiting a local animal shelter is an excellent way to pick your next family pet. Not only will you have the opportunity to interact with and observe potential candidates, but you may be surprised by how strong the connection can be.
Whether it's that mischievous tabby or a fluffy pup, it's not uncommon for adopters to feel drawn to one of the animals in particular, often finding that it was "meant to be."
Make sure all family members are on board
When choosing a pet for the whole family, don't forget to get everyone involved. It's important to keep in mind that the family must come together to commit to caring for their chosen pet.
Before deciding on a pet, talk to every family member about what kind of animal they like, who will take responsibility for feeding and taking care of it, and who can have access to play with it. It's preferable that everyone has an input in the decision so that in the end, everyone is committed and happy with the choice of a new pet.
Familiarize yourself with the costs
With a new family pet, come new costs that you'll need to prepare for. Whether it's the actual cost of the pet itself, or veterinarian visits and health maintenance.
It's important to familiarize yourself with what you can expect to spend before bringing your furry friend home. It's also important to look into any additional monthly expenses for food and supplies, as well as unexpected costs such as emergency visits or dental care.
Get all the essentials
When considering getting a pet for the family, it's important to make sure you have everything needed to give them a quality life. Considerations such as supplies, breed research, vet care, and training can feel daunting – but taking time to go through each of these steps will tremendously benefit your new furry friend.
Start by making sure you have all the essentials: food dishes, leashes, and collars, a crate for house training, dog toys, and grooming tools. Preparing in advance for any unanticipated expenses is also recommended.
Taking on the responsibility of a pet should never be taken lightly. Before making a decision, it's important to consider the size of your home.
If you're ready for a pet that requires a lot of grooming, as well as what kind of breed would match the lifestyle and character of your family. Be sure to check out local animal shelters and research the costs associated with having a pet in your home.