Motorcycles are prone to more accidents than other vehicles because they are less visible. The accidents can be fatal for the rider while causing less severe damage to the other vehicle.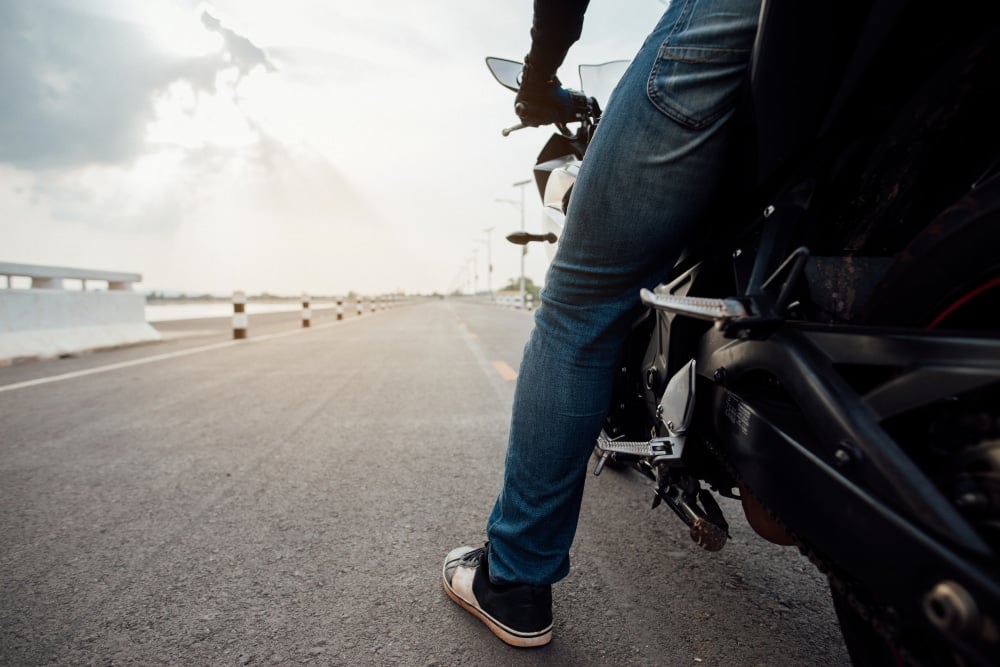 You would deserve financial compensation if you or a loved one were in a motorcycling accident. An experienced motorcycle accident lawyer can help strengthen your case and maximize the settlement. Here are seven tips for finding excellent legal representation for your case.
Interview Multiple Lawyers
Fair compensation is necessary to avoid a financial disaster after a motorcycle accident. As a result, you must hire a lawyer who provides the kind of representation that produces results. This means interviewing several lawyers before committing.
The interviews offer a complete picture of who you're investing in and the value they bring to the case. Fortunately, interviewing potential legal representation is simple because most lawyers offer free consultations.
It's advisable to bring critical information for a successful meeting, including:
The accident police reports
Your medical reports
Any photo and video evidence you have
Each consultation is your chance to learn more about the lawyer using the other tips below.
Location
Some lawyers advertise their services outside their home states. Such ads can mislead you into hiring an attorney who is not the best fit for your case. An out-of-state lawyer will refer you to someone in your area for a referral fee, so you have little to no control over your representation.
Always look for local legal representation because they understand the laws and regulations in your area. Such lawyers also have contacts in law enforcement, so gathering more information about your case is effortless.
Specific Motorcycle Accident Experience
There are over 1.3 million lawyers in the U.S., and only a few handle motorcycle law. Motorcycle claims differ significantly from other accident and injury claim types. A motorcycle accident is unique because of a rider's vulnerability compared to other road-use vehicles.
A lawyer with motorcycle accident experience has a vast reservoir they can tap. Your legal representation has the skills, knowledge, and training about motorcycle accident cases and their relevant laws. These lawyers increase the likelihood of a favorable outcome for you.
Knowledge and Qualifications
Competent legal representation requires a thorough knowledge of the law. A good lawyer knows where to find answers to your questions. These answers help them become effective when advocating for clients with juries, judges, and adjusters.
A motorcycle accident lawyer must also understand insurance industry practices and how to maneuver claim adjusters to get a better settlement offer. Furthermore, they should also understand the court procedures and rules.
Motorcycle Accident Case Results
A lawyer may handle hundreds of motorcycle accident cases but lose most. This is not the representation you want.
Ask about the results of the previous cases the lawyer has handled, especially those that involved injuries similar to yours. Also, make a mental note of whether they have a proven track record with settlements and verdicts.
Reputation and Ethics
Hire a lawyer with a reputation for going to court and aggressively advocating for their clients. Insurance companies know the actual fighters and are more likely to pay a higher settlement than go to court.
Look for an ethical and professional lawyer who will not cut corners. Ethical lawyers treat their clients with respect and are transparent about the strengths and weaknesses of the case.
Effective Communication
A lawyer who is not bothered to communicate your case progress is a big red flag. It shows they don't value you or your case and are in it only for the money.
An effective lawyer tells you the action plan and how they will handle your case. They update you as soon as there are developments and are available to answer queries. Finding the preferred communication mode during the interview with the lawyer is a good idea.
Conclusion
If you or a loved one sustain injuries from a motorcycle accident, don't take on the burden alone. Bring in an experienced motorcycle accident lawyer dedicated to protecting your rights and increasing the chances of receiving the compensation you deserve.