The complexity of the healthcare industry isn't an easy topic. The advancement of technology has made healthcare extremely dynamic, whereas the key players running the industry bring so much versatility to the table. The fast-paced hospitals see so much activity every day that needs constant observation, organization, and streamlining.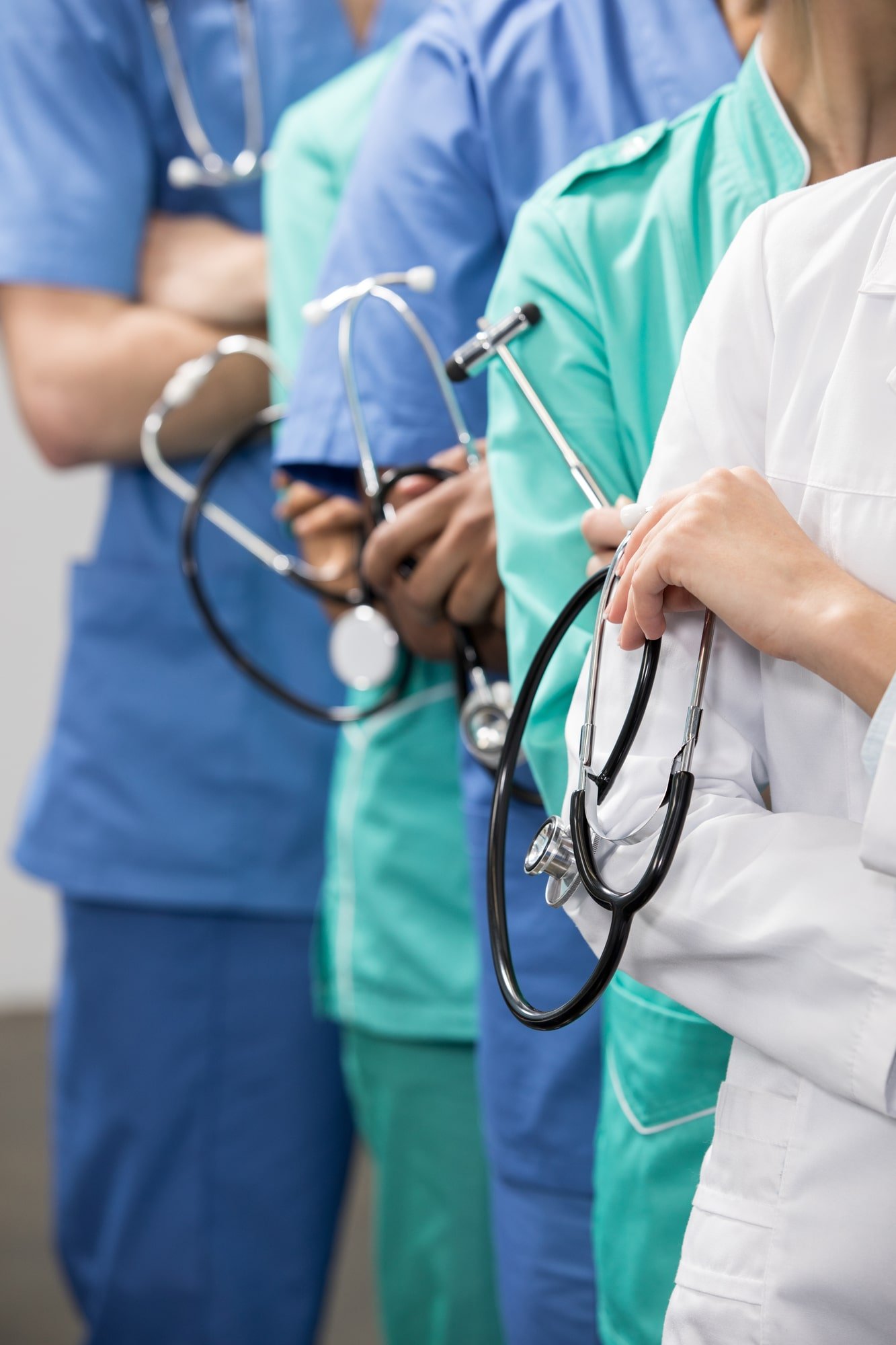 When we think of hospitals, our minds instantly go to doctors or nurses. While their importance should never be downplayed, the truth is that the hospital's administration and management are pulling all the strings.
What is the hospital's management, and what does it do?
Hospital management and administration involve a group of highly qualified personnel that overlook and manage the delivery of healthcare services. This role requires expertise in business processes and deep knowledge of the best healthcare practices. The diverse role of a hospital's manager involves a variety of responsibilities that are;
Ensuring every department and employee of the hospital provides the highest quality care to patients.
Creating a positive work environment that encourages every staff member to be productive.
Communicating and collaborating with all staff members
Recruiting and training staff
Managing schedules and protocols
Overlooking financial records.
This job requires professionals that are extremely committed to their field and work well under pressure. Central leadership role in healthcare has gained the spotlight in recent years. According to the Bureau of Labor Statistics, the demand for healthcare managers might grow by 32% between the years 2020 and 2030. This makes it an excellent career path with bright prospects. Unfortunately, this is not an entry-level job, and recruiters seek applicants with sufficient previous administrative or clinical experience. They highly prefer candidates with the right qualification like an MBA in healthcare management online that teaches its students the right managerial practices to overlook healthcare systems.
Management and Patients
Excellent patient care is the cornerstone of hospital procedures and processes. As discussed above, hospital managers and administrators play a central role in hospital procedures and operations. This directly links their actions and decisions to patient care and outcomes.
For instance, improving patient outcomes will require keeping up with current technological developments and incorporating cutting-edge solutions like medical imaging systems.
Enhancement of any system is fostered when outcomes are measured and rightfully reported. Improvement comes from constant evaluation and making changes when needed. Hospital managers need to understand these outcomes and take appropriate actions based on them. We've listed down some ways to help hospital managers improve patient outcomes.
Creating a healthy work culture
Rarely do patients get to interact with hospital managers and administration. The responsibility of providing excellent care falls in the hands of doctors and nurses, amongst others. The management can keep the staff's morale up. By making every staff member's mission to provide exceptional patient-centric care, the outcomes will improve greatly. Managers need to provide a thriving work culture that encourages teamwork and collaboration by maintaining trust and respect between staff members. Each worker should feel valued to feel productive, and give their best.
The type of culture nurtured by the hospital managers has a vital role in shaping the success of the hospital's business.
Goals and rewards
Goals and objectives motivate staff members to do better. The fast work environment of hospitals usually sees competition among staff. Hospital managers can make good use of this and set up goals for departments, units, or individuals to achieve. This healthy competition can keep the work culture alive and progressive and improve patient outcomes and the overall hospital's reputation.
Hospital managers can also develop a reward system to encourage staff members to opt for the best healthcare practices.
Set clear protocols and guidelines
Smooth operations involve long preparation and planning. Managers should get every stakeholder on board and set clear protocols for all the hospital operations. Clarity is the key here as managers need to interact with staff members who have zero prior knowledge of business and management. Schedules should be made keeping all limitations in mind, without burdening anyone. The job description of every member should be clear and conveyed well. Managers can make sure every staff member understands their primary role and takes full responsibility. While Physician Jobs is focused on the well-being of patients, managers focus on the well-being of the hospital staff.
Stay in touch with patient advocates
Patient advocates help patients and guide them through the healthcare system. They assist the patients every step of the way, especially those who have no prior medical knowledge. Patients usually share all their concerns with them.
Collaborating with these professionals can give hospital managers insight into the patient's needs and wants. This feedback holds immense importance and should be used to make any procedural changes.
Reduce readmission
According to statistics and research, the readmission of patients puts a dent in the hospital's finances. It also speaks volumes of the poor standard of care of the hospital. To prevent them, hospital managers should thoroughly go through all patient files and records to have a clear picture of their history and condition. They should consult with physicians and nurses and discuss follow-up plans for the patient. Managers can also make sure patients get reminders of their follow-ups.
Conclusion
Hospital managers have the central role of overlooking every procedure and staff member. Their role in the healthcare system puts them in the most crucial position of making or breaking the system. They can influence and encourage everyone to provide the best patient care and make any amends that may cause damage to the reputation of the facility. Patient-centric care is not just for the patient's benefit but for the hospital's too.
Better patient outcome results in a successful and profitable healthcare system. This is why hospital managers must work efficiently to ensure the best practices are followed by everyone so that every single player in the healthcare system flourishes.