With people ready to take pack up and move once COVID-19 is over, moving abroad to the US could be the perfect location for you.
A change of scenery is never a bad thing, and if you're considering moving abroad permanently there's no better place than the US.
That said, before getting in touch with an international property solicitor, you must first decide whereabouts you want to move to. The US is a huge country, hosting 50 states with different people, cultures, work opportunities and scenery, meaning there's something for everyone. But, how can you decide?
In this post, we're going to briefly go over whether moving abroad to the US is easy, and share some common reasons why people choose to live there. Then, we'll finally share our top 15 places to live in the US, so let's get into it…Is it Easy to Move to the US?
Moving abroad can be difficult depending on how strict the country's immigration laws are. The US isn't the most difficult place to move to, but there are some things you need if you want to be a permanent resident.
Sponsorship
The easiest way to move to the US is to have someone from the country sponsor you. If you're moving abroad to work,you can have your employer sponsor you. All they have to do is file a petition with the United States Citizenship and Immigration Services (USCIS) on your behalf.
If you're not moving to the US to work, but you have a family member who's a US citizen, you can ask them to sponsor you. Your relative has to file a Form I-130 petition with USCIS and, once it's approved, you then go through consular processing in your home country.
Alternatives to Sponsorship
For those of you who can't get sponsorship from an employer or family member, there are other ways of moving to the US. Some of the more common ways include:• Filing a self-petition for a green card if you have outstanding abilities in education, sciences, business, athletics or the arts.• If you're not moving abroad permanently, or you want to bide your time whilst you apply for a permanent visa, you can get a non-immigrant work visa that expires after a certain amount of time. This is also based on outstanding abilities. • Intra-company transfers from the company you work at to their US office will get you in.• Tourist visas only get you into the US for six months and you aren't allowed to search for work. Only go this route if you don't intend on staying permanently.• If you've been offered a place at a US university, you can apply for a student visa. Speak to your school to see if you qualify.
Why Moving to the US is a Good Idea
Moving abroad is not always easy, especially when you've lived in the same country all your life. But, as we said in the intro to this post, there's no country with more diverse spots to live than the US. Here are some of the main reasons for moving to the US:
Healthcare
Healthcare in the US is amongst the best in the world, with well-funded hospitals, highly trained staff and leading medical innovation with 90 percent of them all credited to the US. Obviously, it has its issues, mainly the cost. That said, if you're moving abroad to work, employers tend to offer generous medical policies as part of your salary.
Education
Education is a key selling point if you're moving to the USwith children. The standard of schooling in the US is very high and you have the choice of sending your child to a local school, state school or a school that teaches the British or International curriculums. In terms of colleges, half of the top colleges in the world are in the US, leaving you literally spoilt for choice.
Career Opportunities
Career opportunities are another great reason to move to the states. If you're moving abroad to work, the US regularly ranks in the top 5 countries in the world for workforce productivity. What's more, only 5.5 percent of the population was unemployed, before the pandemic hit of course.
Scenery
In terms of beauty, it does depend on which part of the country you're moving abroad to. If you take the US as a whole, there are vast lakes, rugged mountain ranges, sandy beaches; any kind of scenery you want. In fact, the USA has 58 National Parks and numerous wilderness areas with a diverse ecosystem of:• 784 species of birds• 428 mammalian species• 606 reptilian and amphibian species
Food
Last, but not least, we have to mention the food. The US often has a reputation for fast food and fat bellies, but that's only one side of the coin. The US actually has 600,000 restaurants with recipes from all corners of the world, so you can pick your own diet and cater to your own tastes. Top 15 Places to Live in the US
Now that we have a better picture of why moving to the USon the whole is a good idea, it's time to narrow it down to the top 15 areas of the US to live in. Based on some of the reasons listed above, we've broken these places up into three categories: work and education, lifestyle and culture, and natural beauty.
Each of the places listed have a healthy dose of all these traits. But, they've been added to their categories based on their most attractive feature. Without further ado, here's our list:
Work and Education
Austin, Texas – Culturally, Austin has a booming music scene with huge festivals, such as South by Southwest and Austin city limits. However, the main reason people are moving to this city is for the low cost of living and the solid job market. Not only that, Austin is one of the most educated cities in the county, likely due to the 51,000 students at The University of Texas.
Minneapolis, Minnesota – Minneapolis is the perfect place for job seekers, with an extensive list of Fortune 500 companies with their headquarters in the city. It's also home to several colleges and universities with high level of education attained amongst the population.
Raleigh, North Carolina – Raleigh is the fast-growing, education-focused capital city of North Carolina. The city's economy is driven by Walmart, Target and Duke University,and it has a strong community with a popular microbrewing and dining scene.
Nashville, Tennessee – Nashville is known for its bustling music scene, but underneath its melodic pull is a great job market with automobile production, finance and insurance at its back. The only issue with Nashville is the recent hike in house prices, but they are still relatively affordable if you get in there soon.
Kansas City, Missouri – Kansas City has a dynamic job market with companies like Amazon, Garmin, Ford, General Motors and HCA having offices there. The cost of living is low and there's just enough culture to keep you out and about.
Lifestyle and Culture
Portland, Oregon – Portland has had its problems over the last few years, but it has always been a cultural hub of the United States. The West Coast has a huge downtown area with various restaurants, shops, events and galleries. It also has an NBA team and an MLS soccer team, for those of you who love sport.
New Orleans, Louisiana – New Orleans is currently going through a revival, offering citizens a lively music, food and bar scene. It also has a history as a melting pot of French, African and American cultures, and embodies its festive spirit in the late-winter carnival, Mardi Gras.
New York City, New York – Known as the culture capital of America, and one of the great cultural cities of the world, New York has always been a place to be. It's the home of punk music, has a prolific jazz scene, and it's on and off-Broadway musicals blow other places out of the water. It also has hundreds of galleries, such as the Met and the Guggenheim, as well as Museum Mile.
San Francisco, California – San Fran was the centre of the Beat movement in the 50s, and the Beat Museum will walk you down memory lane. The Haight-Asbury District is where hippie counterculture began in the 60s, with Janis Joplin and the Grateful Dead. And finally, the San Francisco Museum of Modern Arts holds work by Matisse, Duchamp, Klee and Pollock.
Anchorage, Alaska – If you don't mind the cold, or in this case it's probably better if you like the cold, Anchorage is surrounded by colossal mountain peaks and glaciers. The city is also close to 5 national parks, and you can head to spots such as the Captain Cook Monument for amazing views of the landscape.
If you're new to the area or just considering moving here, there are plenty of online resources that can help you settle in with ease. One such resource is The Alaska Frontier which covers useful information about the major cities, places to go hiking, the best places to see the Aurora, how to see Alaska's wildlife, and even places to eat.
The winter has the Northern Lights, and the summer has the midnight sun, for those of you interested in natural phenomena. So, Should I Move to the US?
Philadelphia, Pennsylvania – Philadelphia boasts the Independence Hall, where the Declaration of Independence was signed. What's more, here is home to the Avenue of the Arts, where the oldest opera house in the country is located, and the Museum of Art. In terms of cuisine, you can get a famous Philly cheesesteak, or visit the local markets for some traditional Pennsylvanian Dutch cooking.
Natural Beauty
Denver, Colorado – Colorado sits at the base of the Rocky Mountains, with day trips and a wealth of outdoor recreation. You can go skiing, hiking, or visit the Colorado river, which is a whopping 1,450 miles long!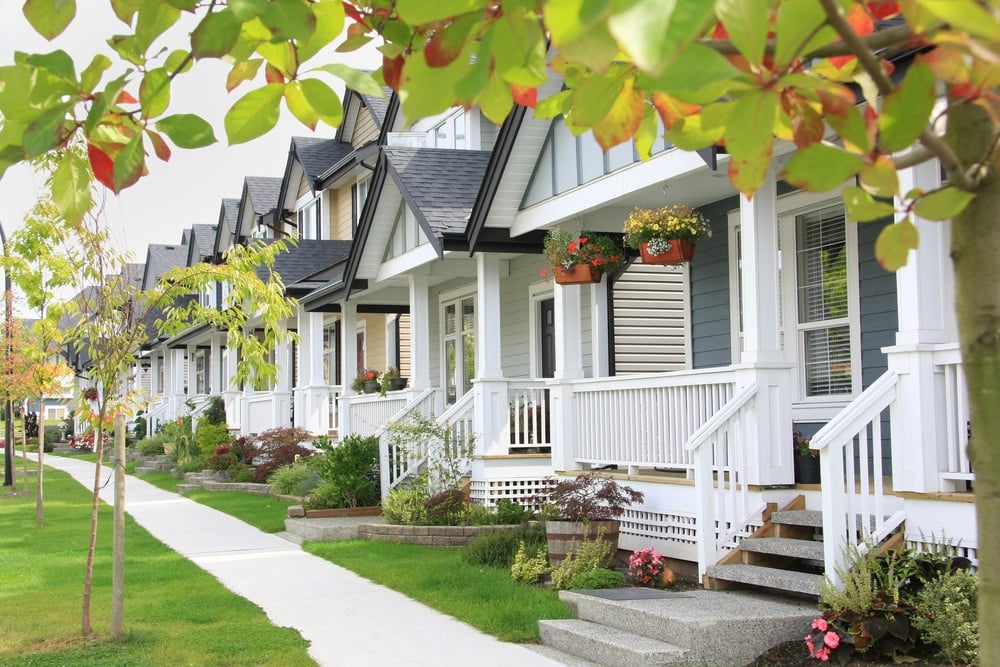 Annapolis, Maryland – Annapolis is positioned on the remarkable Chesapeake Bay, with its beautiful Colonial homes and harbour-front dining. It also has a historic tavern patronised by America's founding fathers. The Beaux Arts buildings of the US Naval Academy are also situated here,which draws the attention of tourists worldwide.
Savannah, Georgia – Savannah is known as the hostess city of the south, with its Antebellum Architecture and scenic waterfront views. The Atlantic Ocean takes you to picturesque Tybee Island, a barrier island only 20 minutes from Savannah.
Madison, Wisconsin – Madison has 11.6 parks per 100,000 residents, and an arboretum which is basically an outdoor museum for trees. The city also has a walkable, cycle-friendly downtown area making it a great place to live and study. Lakes Mendota and Monona are added bonuses to the city's beauty.
In this post, we've managed to cover how easy moving to the US is, what the primary reasons for moving there are, and shared our top 15 places to live. Hopefully, our list has provided you with the perfect place to move, or at least a few places to research further, and you can make a decision on where to move to in the US.
Moving abroad isn't easy, but in these times where we're landlocked for long periods of time, it's a good idea to take the next opportunity to live in a place you'll really enjoy spending most of your days. Thank you for reading, and good luck moving to the US!