Are you planning your next family trip? If so, you're in for a treat! Family trips can be a lot of fun, and they're a great way to spend time with your loved ones.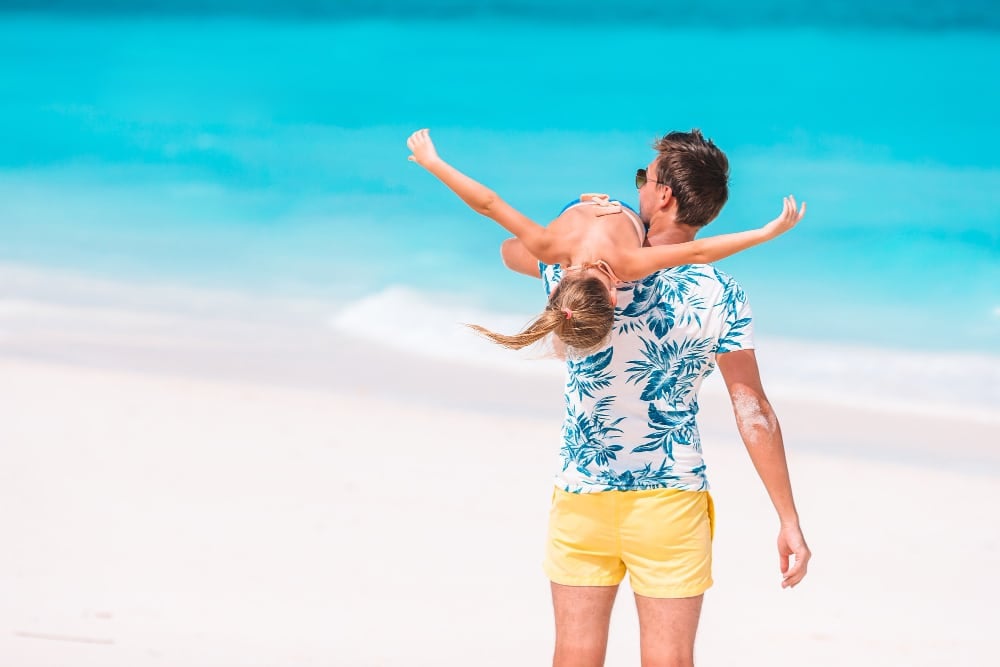 Plan An Epic Family Trip
But if you want to make sure your next trip is even more fun and thrilling, follow these tips!
Choose an interesting destination
The first step to planning a fun and thrilling family trip is to choose an interesting destination. There are so many great places to visit, so take your time and do some research to find the perfect spot for your group.
Once you've found a few potential destinations, narrow down your choices by considering things like what activities are available, whether there are any historical or cultural attractions, and what the weather is like. Finally, be sure to factor in your budget when making your decision. You want to make sure you can afford all of the activities you'll be doing on your trip!
Lately, don't forget to consider the travel time when choosing your destination. If you're limited on time, you may want to choose a destination that's closer to home. But if you have more flexibility, feel free to explore somewhere further away!
Get creative with your activities
Once you've chosen your destination, it's time to start planning your activities. First, of course, you'll want to visit all of the must-see attractions in your chosen destination. But don't forget to add some unique and creative activities like paragliding to your itinerary as well!
For example, if you're visiting a city with a lot of history, consider taking a walking tour that focuses on the city's architecture. Or, if you're headed to the beach, look for opportunities to go scuba diving or stand-up paddleboarding. No matter where you're going or what you're doing, be sure to mix things up, so everyone in your family has a chance to try something new. That's part of what makes family trips so much fun!
Choose accommodation that's weird and wonderful
Your accommodation choices can also make or break your trip. If you're looking for a truly unique and memorable experience, consider staying in an unconventional place like a treehouse, a yurt, or even an RV. Not only will this add some excitement to your trip, but it'll also give you some great stories to share with your friends and family back home!
Of course, if you're not up for something quite so adventurous, that's perfectly fine. You can still find plenty of fun and interesting places to stay without straying too far from your comfort zone. Just do some research to find accommodations that suit your needs and budget.
In addition, if you're traveling with young children, be sure to choose a place that's family-friendly. That way, everyone will have a comfortable and enjoyable stay. For example, there are Mykonos villas for rent you can book online if you want to have a hassle-free accommodation.
Plan for some downtime
One of the best parts of taking a family trip is spending quality time together. But even if you're having fun, it's important to remember that everyone needs a little break now and then. That's why it's crucial to plan for some downtime during your trip. Whether it's an afternoon at the pool or a couple of hours in the evening to relax in your room, make sure you give everyone in your group some time to recharge. Otherwise, you'll all be cranky and exhausted by the end of your trip!
Also, keep in mind that not every activity has to be planned out ahead of time. Sometimes, the best moments on family trips are the spontaneous ones. So if you find yourselves with some free time, don't be afraid to explore your surroundings and see what you can find!
Don't forget to take pictures!
Last but not least, don't forget to document your family trip with plenty of photos! After all, you'll want to have some memories to look back on once you're back home. So be sure to snap lots of pictures of everyone having fun. Then, when you're editing your photos later, be sure to include captions so you can remember all of the details of your trip.
In conclusion, following these tips will help you plan the perfect family trip. Just remember to choose a destination that everyone will enjoy, mix up your activities, and find accommodations that suit your needs.
Finally, and most importantly, don't forget to take plenty of pictures! With some careful planning, you're sure to have an unforgettable time.