Car insurance is mandatory coverage in almost every state, but the full extent of what is covered by your policy can be challenging to understand. This financial and liability safeguard keeps you protected out on the road for incidents beyond your control.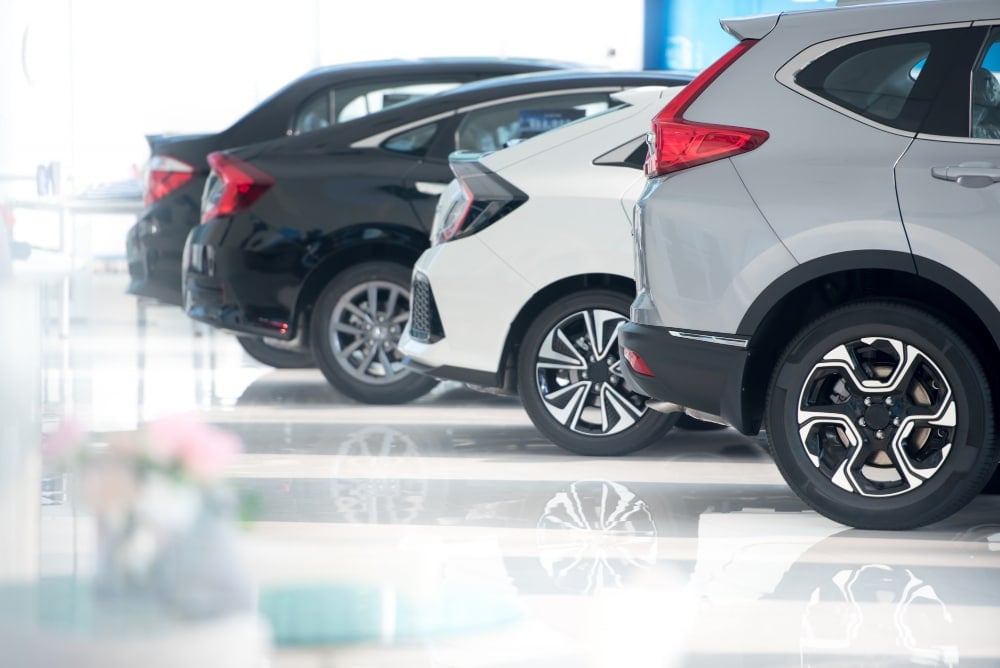 With an average monthly car insurance payment of only $168, a driver can protect themselves from thousands of dollars in repair costs.
However, car insurance will not cover all potential events or issues that may occur with your vehicle. Learning the ins and outs of car insurance can help you better understand your coverage and the steps you need to take in order to be better protected.
What is Car Insurance?
Car insurance is a package that covers damage to your vehicle from a financial standpoint if you are liable for someone else's damages. It also covers damages resulting from some natural events that are beyond your control. This contract between you and the insurance company requires monthly, or yearly, payments to keep the policy active.
Most car insurance policies will cover property damage, liability damage, and medical expenses that are caused by an incident. Only basic car insurance is required by the states, however, and a person can choose to add additional protection to a car insurance package. Some common examples of what car insurance covers include:
Car accident where you are the liable party
Mechanical breakdown resulting from a car accident or natural disaster
Falling trees or major weather-related damages that are out of your control
Injuries sustained in a car accident or when hit by an uninsured motorist
While there are addition situations where car insurance may cover costs, the above four scenarios are the most commonly experienced.
Car Insurance vs. Car Warranty: Are They the Same?
Oftentimes, people confuse car insurance with car warranty despite the fact that they are not the same. Car warranty is provided by the dealership or manufacturer when you purchase a vehicle. A warranty does not cover damage that is caused by an accident or natural disaster, as with insurance.
Instead, a car warranty will cover repair costs for normal wear and tear damage or mechanical breakdowns. There is typically a specific list of items covered under a car warranty that is stated at the time a vehicle is purchased. Extended warranties can be purchased later down the line when factory warranty expires.
Common Types of Car Insurance
In most cases, the best car insurance companies will offer a variety of coverage types with their car insurance policies. These primarily include:
Auto Liability Coverage
In the event you are found at fault for a car accident that has occurred, liability coverage will pay for the damage that occurred to other vehicles or any injuries that impacted other drivers. It will also protect you from the costs of lawsuits if another driver chooses to sue you. If you are the person who was hit by another driver, their insurance will compensate you if they were at fault.
Comprehensive Coverage
This form of coverage protects a driver from damage on their car resulting from any events that were beyond their control. This could be a tree falling down, lightning striking the vehicle, vandalism, or other similar items.
Collision Coverage
If your vehicle collides with another vehicle or some type of object such as a tree or guardrail, collision coverage will help with the costs associated with the collision.
Uninsured Motorist Coverage
In an accident, if you are hit by a motorist who does not have insurance of their own, this coverage will pay for injuries that you may have sustained as a result. They will even pay to repair or replace your vehicle depending on the extent of the damage.
Personal Injury Protection Insurance
Finally, personal injury protection is a broader form of insurance protection that will help cover medical bills for your or passengers in your vehicle regardless of who is at fault.
Factors to Consider When Choosing a Car Insurance Policy
Deciding on an insurance policy can be difficult when there are so many affordable and comprehensive plans available. Here are three factors to consider guiding your decision:
Determine the level of coverage you need
As mentioned, basic insurance coverage is required by the majority of states. It is a driver's choice if they wish to add additional coverage to their plan. Think about the state you live in and the possible incidents that could occur to see if you need to add any additional items to your insurance plan.
What type of history does the insurance company have
You should always aim to work with an accredited insurance company. After all, money is on the line in the event you are injured in an accident or damage occurs to your vehicle. You'll want to be sure that you'll receive coverage if there is an accident, so vet every potential insurance company before settling.
Compare different quotes to see who offers the best deal
Finally, don't settle on the first insurance plan that is thrown your way. Compare different quotes from insurance providers to see who can offer the most for the best price. Take your own budget into account and decide what you're willing to spend.
When it comes to car insurance, even basic coverage can save you thousands of dollars out on the road. You can't predict everything that will happen to your vehicle, so it's better to stay protected rather than to wait and see if anything happens.
Keep your vehicle protected on the road
A person could be the safest driver out on the road and still be the victim of some unexpected accident that is out of their control. If that accident was the result of something covered under a car insurance policy, it can be helpful to know that repair costs won't become your responsibility.
Car insurance is required in most states, but you still have a choice regarding the policy you settle on. Choose the option that meets everything you need from a coverage standpoint.