"You gotta try your luck at least once a day, because you could be going around lucky all day and not even know it." Jimmy Dean.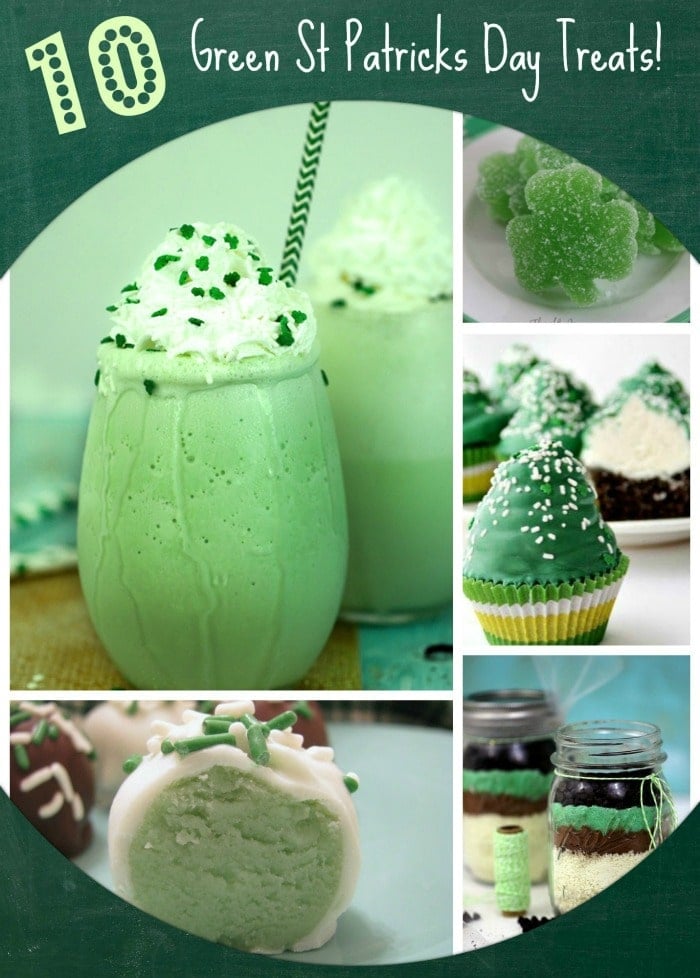 10 Green St Patrick's Day Treats
St. Patrick's Day is almost here and you might be looking for a treat to send with your kids to school or a quick treat to take to your pub party! Here are 10 Green St. Patrick's Day Treats for you and your family and friends! Start your day with a Healthy Green Smoothie, Munch on some Green Gum Drops while at work; make a Green Kool-Aid Milkshake for the kids before you take those Green Velvet Dipped Cupcakes to a friend! I am successful every year for FORGETTING to wear green, but these treats might make up for that.