Mexico is a great destination for travel and vacation. This is especially the case for families as well. Before you travel, however, there are several things that you need to concern yourself with first.
Exchange Money Before Your Trip
Prior to your trip, as part of your preparation, you should consider your financial needs and your spending ability. You should exchange any currency for the local currency, in this case, pesos.
You want to exchange your money ahead of time in order to gain the best rates that you can.
Changing money through your bank will reduce the fees that you pay for that transaction. If you choose to exchange money in local establishments, they may charge you much higher fees. This is not to say that you cannot exchange your money when you are in Mexico, as there are options that you have for beneficial exchange rates as well.
However, you have to do more research to ensure that you are getting the best deal, which is not as simple or easy when you do not speak the local language. Having money ready and in the proper currency ensures that you are not spending any of your time there worried and preoccupied with banking and money concerns.
Preplan And Pre Purchase Activities And Experiences
When you are trying to enjoy your time in Mexico, whether you are there for a short weekend, or for several weeks, it is important to prepare and plan as much as you can. Planning and preparation will ensure that you enjoy your trip to the fullest, and maximize the time that you are spending in Mexico while you are there.
If you or your family are more of the adventurous type, then you will want to plan different excursions or activities to take up your time. Mexico is perfect for many getaways and adventures, but that means many others will have the same thoughts. Planning your scuba diving lessons with Salty Endeavors, or restaurant reservations means that you won't have to worry about crowds or missing out on experiences.
Or, if you are looking for a night out on the town. Maybe catch one of the concerts in Tulum just for fun.
Having a plan ensures that you not only make the most of your time by allowing you to fit in activities during the day and evening but also may provide benefits in the form of discounts or savings.
Whenever you are traveling, one of the biggest issues is that you never have enough time to do everything you want to do. This will allow you to make the most of your trip.
Food For Fun
Whenever you are in a foreign country or city, one of the factors that you have to worry about is food. You want to ensure that you always have enough to eat while you are traveling, as day trips and various activities can expend a significant amount of energy.
Traveling to different countries provides you an opportunity to partake in local cuisine, enjoying food that you might never experience again. Be sure to give food a try to enjoy your trip.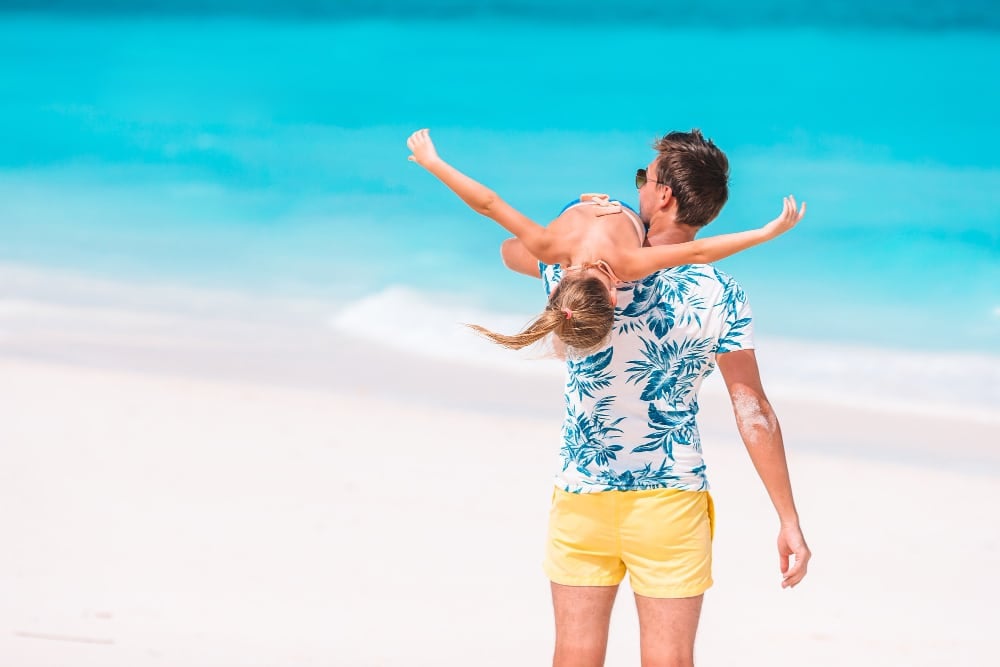 Plan Some Relaxed Days
When traveling and enjoying yourself in Mexico, it may be enticing to fill your days with as many activities as possible. You might want to maximize your time, but it is also important to consider providing yourself time to relax and days off to recuperate.
Having every second of every day planned can leave you tired and exhausted, resulting in a vacation that would not feel as relaxing to you. This would also be highly stressful and mentally draining as much as it is physically draining. Having flexible time also means that you are able to change plans that have not gone ideally.
Although you want to plan ahead and schedule your trip to Mexico, remember to also prepare some rest days and extra time.
Be Prepared For The Weather
When you think about Mexico and the weather there, you will often associate it with sunny and warm weather. Although this will often be the case for the majority of your trip and vacations, there will be times when the weather won't always be ideal.
Doing some research will help you prepare and bring some items like umbrellas, ponchos, or jackets, that can preserve your trip and ensure that you are still able to enjoy yourself, even in suboptimal conditions.
When you are considering vacation or travel plans, Mexico should definitely be a place that you consider.
There are a few aspects that you need to think about when you are planning your time there. The earlier start and more in-depth you are with planning, the better your trip will be and the memories you make.