Have you ever considered what exteriors of your home you should concentrate on? Painting, gutters, flashing on the roof, windows, flowerbeds, or even chimneys contribute to a home's exterior appearance. But not all exterior renovations increase the value of your home equally?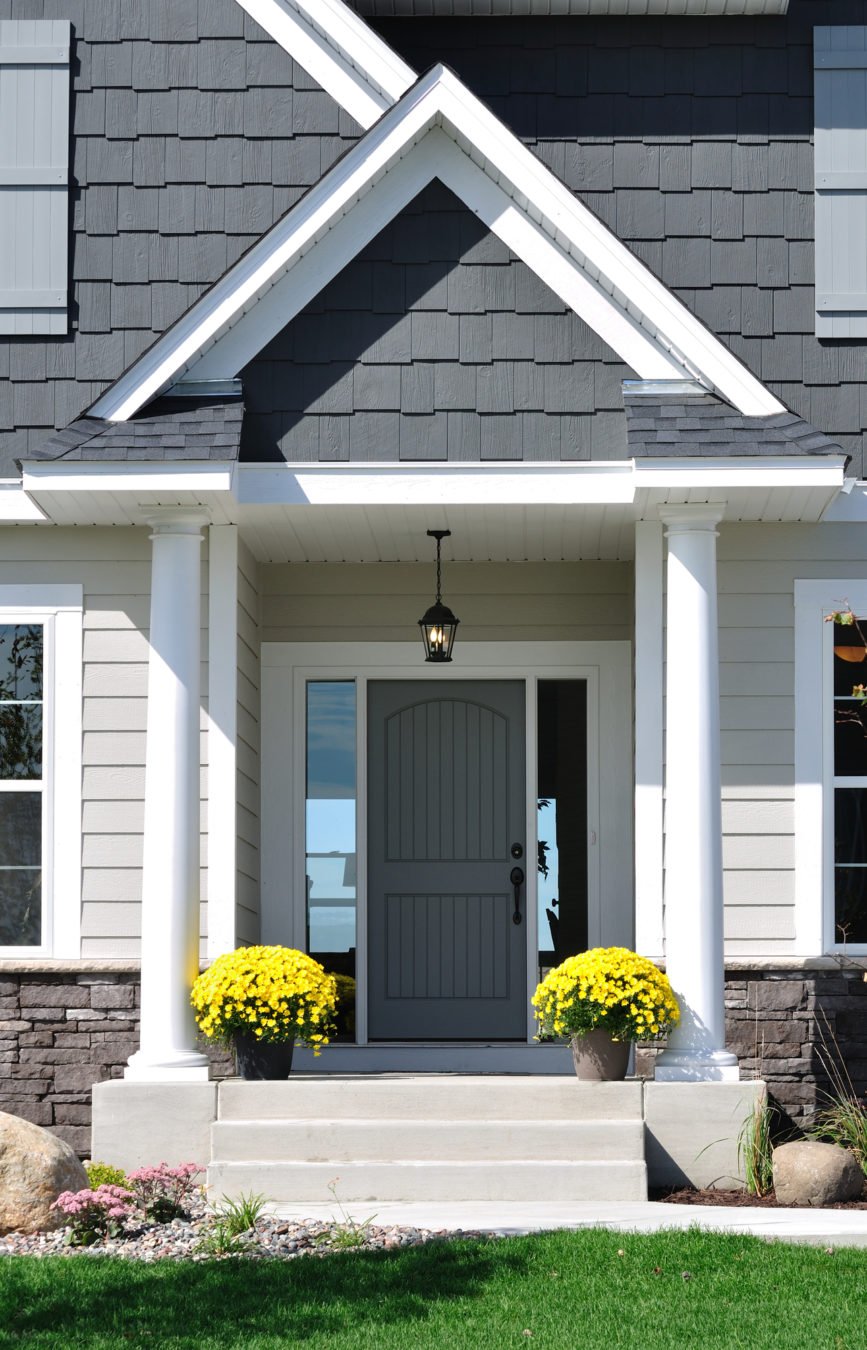 Here's a rundown of why you should invest in the exterior of your home.
1. Cost-efficiency
When you work closely with your architect and engineer, careful planning helps you consider several factors in home exterior renovations. This includes all the resource constraints, appropriate building practices, installation, energy efficiency planning, and strategic material housing. You'll also be required to utilize the following:
Industry-standard building dimensions and modules.
Cutting-edge framing methods.
Energy-efficient building practices, such as insulation, airtight construction, and insulation of ducts and pipes.
On top of all these things, you must figure out ways to cut labor costs and source supplies and goods. All these will take a lot of time, effort, and resources. However, you will spend less in the long run by doing things right.
By taking these things into account before renovations, you will lower maintenance expenses in the future. Ultimately, these practices can give you the highest return on investment for the money you spend building your home.
2. Cost-effectiveness
Cost-efficiency tells you how to use your available resources with the least amount of time, effort, and financial resources. On the other hand, cost-effectiveness relates to producing better results, where the outcome has a higher value than your expenditures.
Cost-effective home improvements include:
Employing landscaping to protect your house from the elements.
Using materials that won't need to be updated frequently.
Adding gutters and downspouts to divert water away from the foundation.
For instance, gutters and downspouts shield against water damage since stagnant water from clogged drains might compromise your home's structural integrity and durability. To ensure that your roofing and gutter systems are well-maintained, it's advisable to partner with a reputable roofing contractor located here as their expertise can help you address any potential issues before they escalate and offer guidance on effective maintenance strategies. Regular inspections and proactive measures can safeguard your home's value and protect it from costly repairs in the long run.
These advantages are available regardless of whether the house will eventually be sold or remain a permanent residence.
3. Increased Property Value
Aesthetics play a significant factor when buying a house or any other type of property, just like it is for everyone else.
If the necessity comes, a well-kept exterior might raise the value of a house you want to buy or sell. In fact, the majority of real estate investors confirm that a well-planned exterior can boost a property's worth by 20%. Installing an outside fire pit, external doors, roofing, siding, or sturdy outdoor support all enhance the attractiveness and value of your property.
Taking these aspects into account demonstrates that you took additional time and care to choose the best items for your home. Its appeal to the eyes will also attract other homeowners to invest in their exterior and create an aesthetic neighborhood.
4. Prevents soil erosion
Rainwater from your home can be drained away using gutters. While it's true that not all homes require a gutter system, the majority do, especially those that occasionally encounter heavy downpours or the worst storms. According to Gutter Supply recommendations, experts advise installing gutters. They safeguard your home's roof and overall structure, stop soil erosion and help maintain your garden beds in the long run. They are available in various materials to meet your home's demands.
5. Improved Energy Efficiency
Enough ventilation and insulation have been shown to reduce energy costs. A properly sealed home, combined with the correct use of insulating materials, can keep warm air during cold winters and cool air during hot summers.
Installing vinyl siding is a great way to improve a home's energy efficiency. You can not only enhance the insulation of your house but also seal any cracks or gaps that might allow air to escape with vinyl siding. By installing vinyl siding, you can reduce your energy costs in the long run and improve your home's energy efficiency.
When installing solar panels, ensure that it does not jeopardize the overall structure of the house. Wind turbines can also generate electricity if there is a lot of wind in the neighborhood. These measures have been shown to help you save money on your energy bills while lowering your carbon footprint.
6. Increased Security
The security of your home can easily be increased by investing your money in the correct materials. You can purchase strong doors, locks that are either metal or solid hardwood (or at least one and three-quarters inches thick), and doorframes that are made of equally strong material.
Other ways to help you increase your house's security is by doing any of the following:
Securely fastening your door frames.
Giving detailed instructions when you're asking someone else to install your doors and windows to ensure you're safe from unauthorized entry.
Installing alarm systems both inside and outside the home to deter burglars.
Unclogging gutters to minimize the risk of lowering the integrity of your roof fixtures.
Additionally, exterior home upgrades can shield your house against termite and moisture damage, which could necessitate costly future repairs. Even new garage doors and replacement windows can improve security because they are simpler to lock than outdated versions.
7. Curb Appeal
The term "curb appeal" describes how appealing a home appears outside or on the street.
A home's appearance can be significantly altered by installing new siding, windows, and garage doors. By selecting one or more of these exterior home repair tasks, those who are dissatisfied with the appearance of their home can give it a radical makeover.
Windows and gutters are crucial components of curb appeal, regardless of whether they require replacement, cleaning, or addition. And surprisingly, updating your gutters can address any mold or mildew issues immediately because they will deter potential purchasers. Even better, you can select from different types of gutters that can help you increase your home's curb appeal.