Pork is a perfect protein for cooking low and slow and then shredding for pulled pork. This is a family favorite. Sometimes I really want to make this dish quickly rather than let it roast or smoke for hours.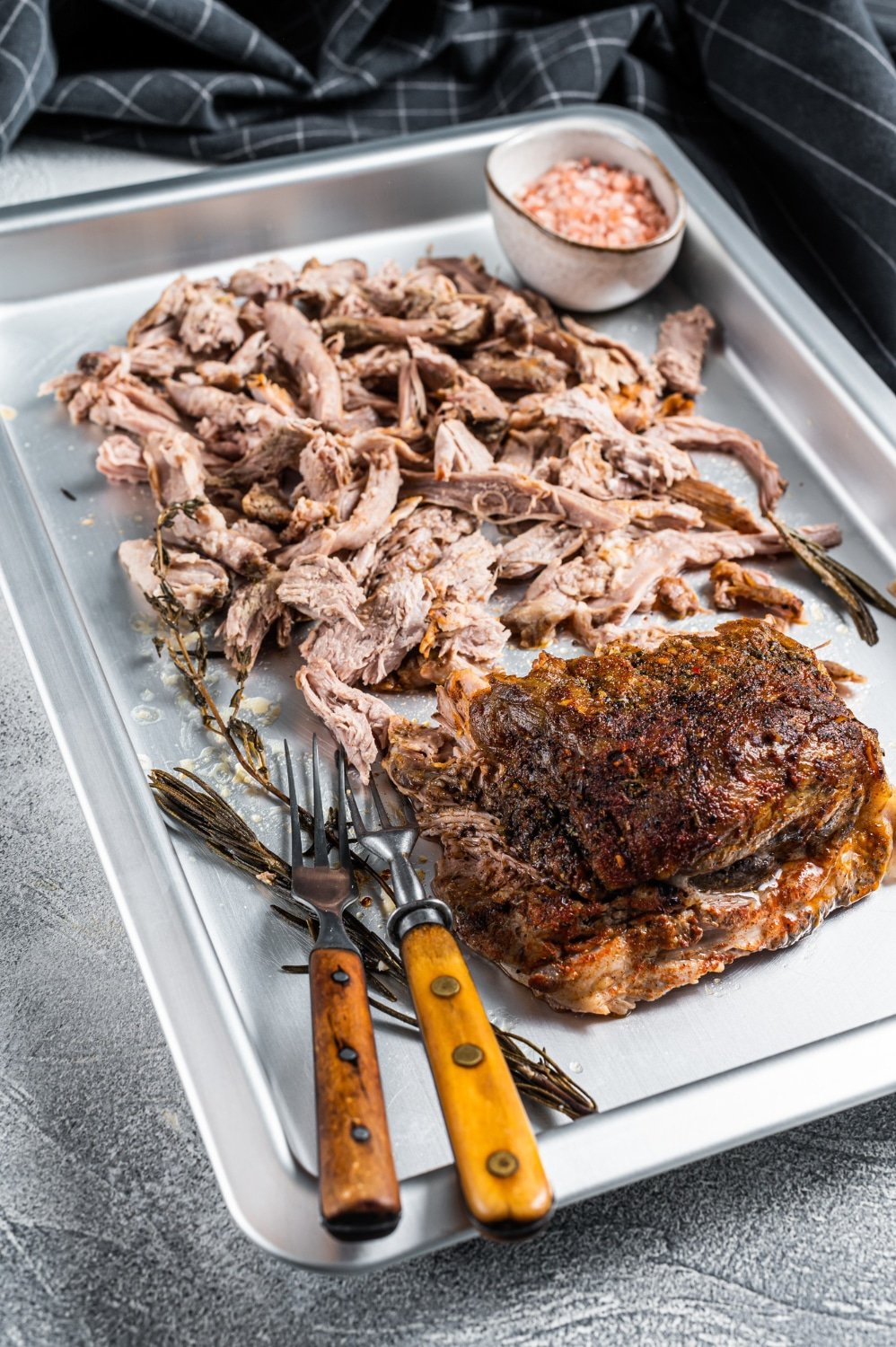 Pork Rub Recipe – Crock-Pot Express
The best way to do this is to use my Crock-Pot Express. This appliance is basically an Instant Pot electric pressure cooker. The pork is fork-tender in approximately 90 minutes.
The trick to making really delicious pulled pork is to use a dry rub seasoning. A pork rub recipe can be made with almost any spices and herbs you have on hand. I personally like to make a pulled pork rub recipe without sugar. When the sugar is left out you can make a big batch and store it in an air-tight container for a long time. You can always add 1/2 to 3/4 cup of brown sugar right before you rub the pork, if desired.
Pulled Pork Rub Recipe no Sugar Added
Ingredients:
3 tablespoons smoked paprika

3 tablespoons chili powder

1 tablespoon ground cumin

1 tablespoon coarse salt

1-1/2 teaspoons garlic powder

1-1/2 teaspoons freshly ground black pepper

1 tsp onion powder

Instructions:
1. In a mixing bowl, add all the ingredients and whisk to combine well. Transfer the rub to a jar with a lid and store until ready to use.
2. When you are ready to cook your pork shoulder or tenderloin, coat the meat generously with enough rub mixture to cover completely. Pat the spices and herbs into the meat.
3. Cover the roast and refrigerate for 2 to 12 hours. Alternatively, allow the rubbed roast to sit until it comes to room temperature, approximately 45 minutes. The pork will cook more evenly if you start it at room temperature.
That was easy! Cooking a pork roast under pressure in a Crock Pot Express is fast. The meat is always tender and juicy. Pull the pork with two forks and serve it with your favorite BBQ sauce on soft rolls.