The holidays are a special time for children. It's a time to make memories that will last a lifetime, and it's also the perfect opportunity to surprise them with something truly amazing!
If you're looking for ways to make your kids' holiday even more memorable, then look no further. We've got some great ideas that will help you create an unforgettable holiday experience for your little ones. From unique gifts to fun activities and outings, we have everything you need to give your kids an amazing holiday they won't soon forget! So read on and get ready to start planning the best holiday ever!
SeaWorld Exploration
Kids love animals, and what better way to get up close and personal than with an interactive tour of SeaWorld? Opt for a behind-the-scenes experience where they'll get to see the inner workings of the park and even meet some of the animal trainers. It's certain to be an educational and exciting adventure that your kids won't soon forget. Make sure to research hotels near SeaWorld where you'll be able to get the best deals. Depending on the SeaWorld you choose, consider even spending the night or weekend in the park. Most SeaWorld has a waterpark and other attractions that you can explore together.
Cooking Class
If your kids love to cook or bake, surprise them with a cooking class! This can be fun and educational at the same time, as they'll learn new recipes, techniques, and even how to work in a professional kitchen. Some cities offer specialized classes for kids that are tailored to their age group and skill level. Or you could even look into online courses where they can take part from home. Either way, your little chefs will have an amazing time learning about the culinary arts and creating delicious dishes!
Indoor Skydiving Experience
For something truly unique and exhilarating, why not treat your kids to an indoor skydiving experience? Most places will have special packages geared toward kids, and you can even look into getting certified. The indoor skydiving experience is incredibly safe, and your kids will be supervised the entire time by a qualified instructor. It's an amazing way to get them out of their comfort zone and give them a thrilling adventure they won't soon forget!
Museum Trip
A museum trip can be an excellent option for younger children who are interested in learning more about science, history, or art. Visit a local museum (or one in an exciting city if you're planning on traveling) and spend the day exploring exhibits together as a family. Most museums offer interactive activities that make it fun for everyone. Even if your kids aren't big into museums, chances are they'll find something that interests them.
Go-Karts & Laser Tag
Go Karts and laser tag are always a hit with kids! Whether you're bringing your own or renting, these activities can be tons of fun for everyone involved. Plus, it's an excellent way to get the whole family up and moving. There are plenty of places throughout the country that offer go-karting and laser tag experiences with kid-friendly tracks and courses. Just be sure to check out reviews before you make your final decision on where to go. These activities can also be found at amusement parks – a classic choice for families looking for unforgettable holiday experiences! From thrilling roller coasters to unique attractions like virtual reality gaming, amusement parks offer something for everyone and are a surefire way to make lasting holiday memories.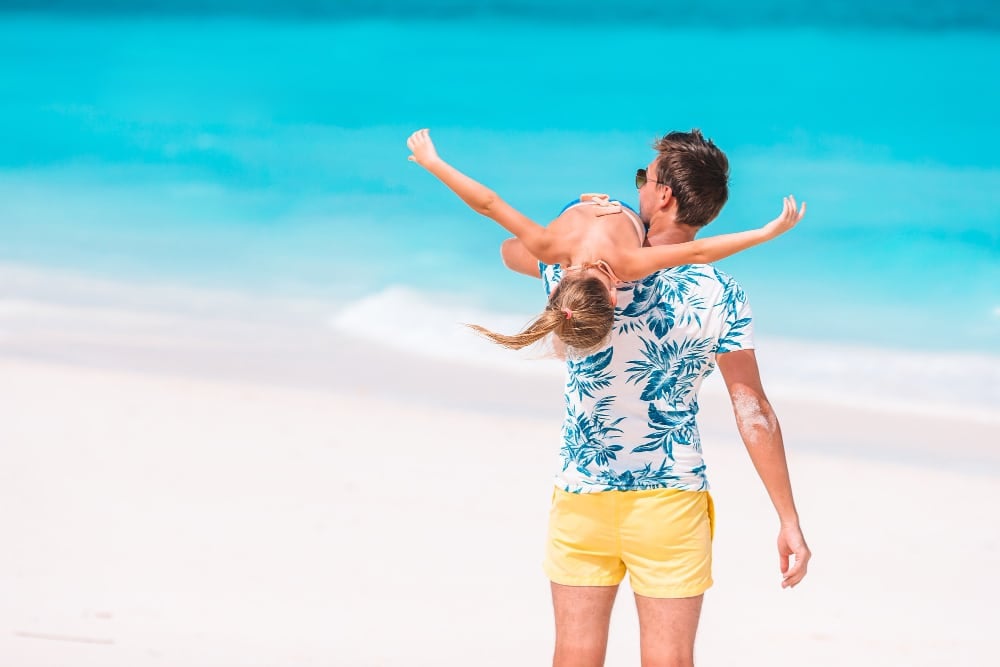 Outdoor Adventure Trip
If you're looking for a more adventurous holiday experience, consider planning an outdoor adventure trip as a family! This could be anything from going camping or hiking in the woods, to whitewater rafting or zip-lining. Depending on your budget, you can look into booking guided tours or renting gear so that everyone can safely explore the outdoors together. There's nothing quite like spending time in nature and learning about the environment while having fun with your loved ones.
Ski Trip
For older kids, a ski trip can be the ultimate holiday surprise! Not only will they get to enjoy an awesome outdoor experience in the snow, but they'll also get to learn how to ski or snowboard if they don't already know how. You can make this an even more special occasion by planning fun activities off the slopes like sledding, tubing, ice skating, etc. Consider booking your stay at one of the many family-friendly resorts that offer great skiing experiences with convenient access to rentals and lessons. And of course, don't forget the hot chocolate!
There are plenty of options to keep your kids entertained on a family holiday. From skiing and cooking classes to indoor skydiving experiences and outdoor adventures, you can find something that everyone will enjoy. Whatever activity you decide to do together, make sure it's both safe and memorable!