We recently made a visit to Cheddar's Scratch Kitchen in Denton to enjoy some made-from-scratch meals at truly affordable prices. I have talked about Cheddar's before. A while ago they partnered with Medical City Children's Hospital to challenge 4 high school student teams of 2 to a cook-off. The teams were tasked with make healthy meals for kids. It was great fun and the food was amazing.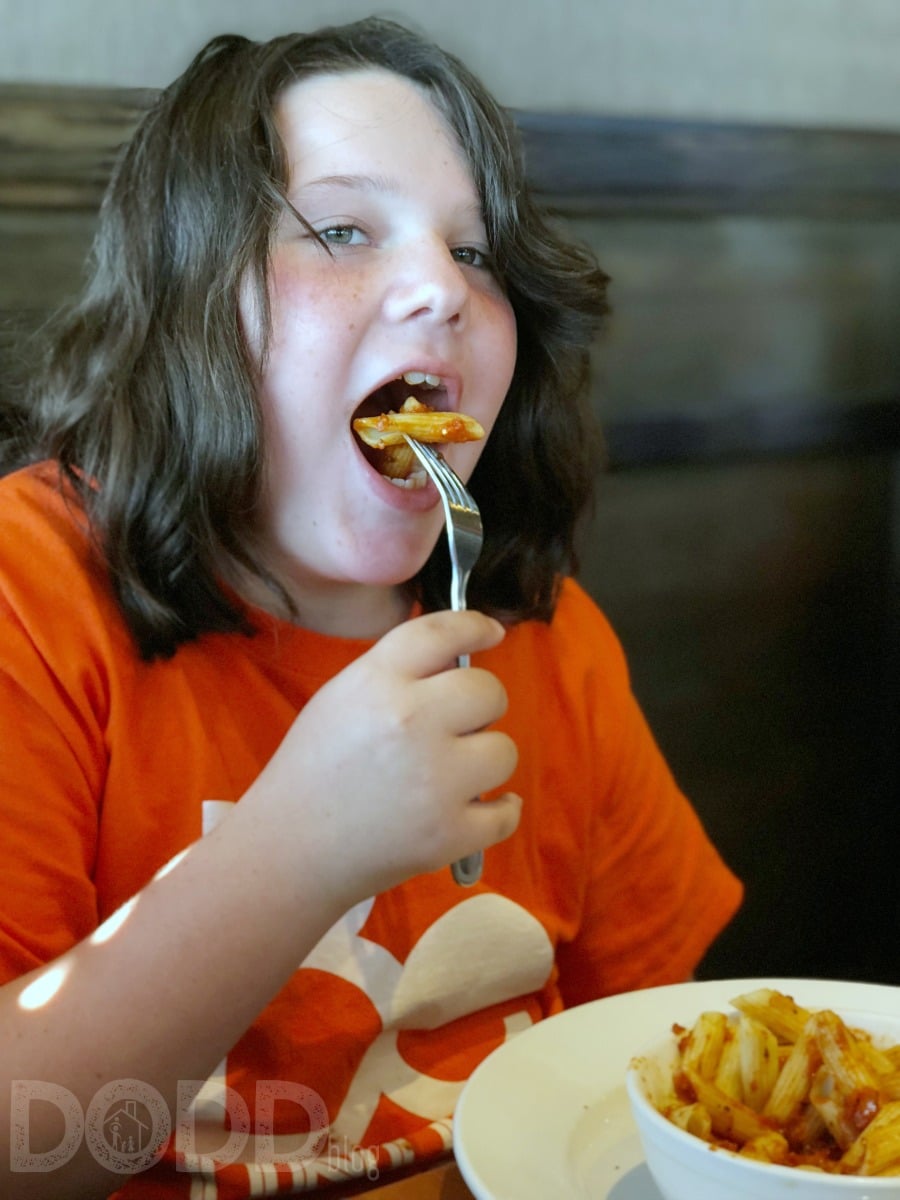 We decided to check out the menu at Cheddar's Scratch kitchen again as a family, remembering how healthy the meals were at the event. There is something for everyone with over 20 entrées for under $10. Here are some of the things we and the kids enjoyed.
Appetizers, Sides, & Salads
Cheddar's Cheese Fries
Homemade Onion Rings
Santa Fe Spinach Dip
Salmon & Strawberry Salad
Main Dishes
Top Sirloin Steak & Shrimp
New Orleans Pasta
Bourbon Glazed Pork Chop
Blackened Salmon & Shrimp
Kids – Penne Pasta Marinara
Desserts
Cheddar's Legendary Monster Cookie
Hot Fudge Cake Sundae
The entire team at Cheddar's takes pride in cooking home-style meals from scratch. They use classic simple ingredients that all ages can relate to. You can check out the entire menu here from our trip to the Cheddar's in Denton, Texas.
Giving Back
Cheddar's mission is to give back to the community. The proceeds from the restaurant's pre-opening Friends & Family events are being donated to a local nonprofit. And, the restaurant will participate in the Cheddar's Scratch Kitchen Harvest program. Any unused food will be donated to The Shepherd's Hand in Denton every week.
Cheddar's Scratch Kitchen operates more than 150 restaurants in 28 states. Restaurant hours are Sunday through Thursday from 11 a.m. to 10 p.m. and Friday and Saturday from 11 a.m. to 11 p.m. If you want more information you can check out the website at www.Cheddars.com or follow them on Instagram, Twitter, and Facebook.