Caring for elderly parents is an incredibly difficult and formidable task that can take an emotional and physical toll on those individuals who choose to give up their time to provide care.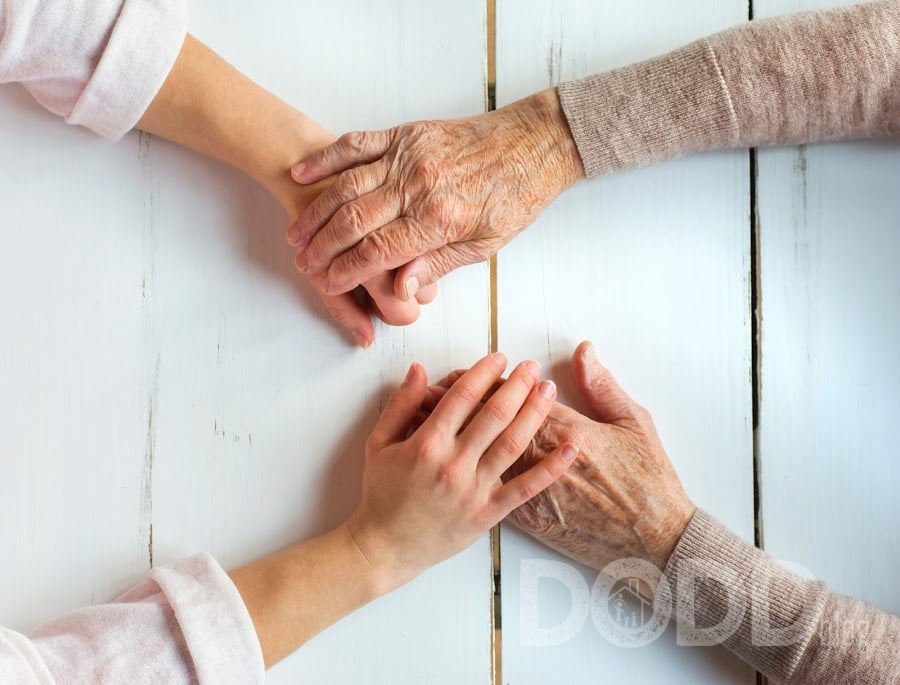 But for families, it's a responsibility that cannot be taken lightly, ensuring the safety and well-being perfectly framed into one service: professional home care.
In this post, we will explore how hiring professional caregivers brings many benefits to both elderly parents and family members alike; from reducing stress levels associated with providing daily elder care services, or offering companionship until the end of life.
Expertise and Experience
As our loved ones age, the need for specialized care and assistance becomes increasingly important. Professional home care providers offer expertise and experience that can prove invaluable in addressing a range of health conditions common among the elderly. From dementia and Alzheimer's disease to mobility issues and chronic illnesses, these providers have the training and knowledge necessary to provide tailored care and assistance that meets the unique needs of aging parents. If you're exploring options for assisted living in Maryland, consider the benefits of working with a professional home care provider for peace of mind and quality care in your area. After all, it's not just about providing care, but also making sure that the elderly parents are safe and comfortable.
Personalized Care
One of the greatest benefits of professional home care services is the ability to provide personalized care for the elderly. Unlike nursing homes or assisted living facilities where standard procedures are followed, home care professionals can adapt and modify the care plan to meet the individual needs of each elder. This flexibility allows for a more effective approach to care, addressing the specific health conditions, preferences, and daily routines of our aging parents.
Whether it's administering medication, assisting with meals, or helping with personal hygiene, the personalized care provided by professional home care providers can greatly improve the quality of life for our loved ones.
Safety and Monitoring
Home care providers offer a variety of services, including assistance with activities of daily living. This makes life easier for our loved ones while reducing the risk of accidents and emergencies.
When you have someone present to help with tasks such as bathing, dressing, grooming, and medication management, we can rest assured that our parents are receiving the supervision and support they need to stay healthy and safe. In addition, home care providers can also assist with mobility support, preventing falls, and other health-related emergencies.
Companionship
Our loved ones may experience feelings of loneliness and social isolation, which can be difficult to handle. Fortunately, professional home care providers are equipped to offer companionship to the elderly, providing meaningful interactions that can go a long way in boosting mental and emotional well-being.
It doesn't matter if it's engaging in fun hobbies or simply enjoying a good conversation, these professionals can provide the necessary support to help seniors feel less alone. By relying on compassionate caregivers, seniors can look forward to brighter, more fulfilling days ahead.
Respite for Family Caregivers
Taking care of elderly parents is no easy feat, especially when it's just one or two family members doing most of the work. The stress, physical exhaustion, and emotional toll can be overwhelming, leaving little room for downtime or self-care.
Hiring a professional home care provider gives family caregivers the much-needed break they need to recharge and tend to their own needs. This respite can do wonders for preventing burnout and protecting your overall mental health.
Medication Management
Professional home care providers ensure proper medication management, a critical element for the health and well-being of the elderly. They help with the correct administration of medication, following the precise instructions of healthcare providers. This includes ensuring that the right medication is taken at the right time, in the correct dosage, and in the appropriate manner.
If you can manage medications effectively, home care professionals avoid medication errors, adverse reactions, and other potential health complications. This crucial service provides peace of mind for families and contributes to a safer, healthier living environment for our loved ones.
Nutrition and Meal Preparation
As we age, our nutritional needs change, and it becomes more critical to consume a balanced diet to maintain our health. Proper nutrition is the foundation of good health, and it prevents chronic illnesses like heart disease, diabetes, and high blood pressure. Home care providers can take up the task of meal planning and preparation, ensuring that your parents receive balanced and nutritious meals. Maybe you want to include your parent's favorite dishes, or maybe you want to provide more dietary variations that meet their specific needs. Either way, these professionals can take up this task and ensure that the elderly get all the necessary nutrients.
Transportation
Mobility and independence are precious gifts that allow your parents to stay connected and engaged with the world around them. For the elderly, driving and getting around can become more challenging.
Professional home care providers can offer transportation services to help your parents get around with ease. Whether it's going to doctor's appointments, visiting friends and family, or running errands, this service provides the independence they need without compromising safety.
Household Assistance
Maintaining a clean and organized home becomes a more daunting task as individuals age. Professional home care providers can offer essential household assistance, taking care of chores like cleaning, laundry, and grocery shopping. This assistance not only ensures a hygienic and comfortable living environment but also alleviates the physical strain that these tasks may impose on the elderly. It also frees up your parents' time, allowing them to focus on activities that bring great joy and satisfaction.
Professional home care services offer comprehensive support for the elderly, enriching their life in several ways. From personalized care and safety monitoring to companionship and household assistance, these services cover all areas of need.
They provide a secure, comfortable, and meaningful living experience for our aging loved ones, while also offering respite for family caregivers. Home care is not merely an option; it is a necessity that improves the quality of life for the elderly.