As our loved ones grow older, it becomes crucial to ensure that they receive the care and support they need to live a fulfilling and safe life.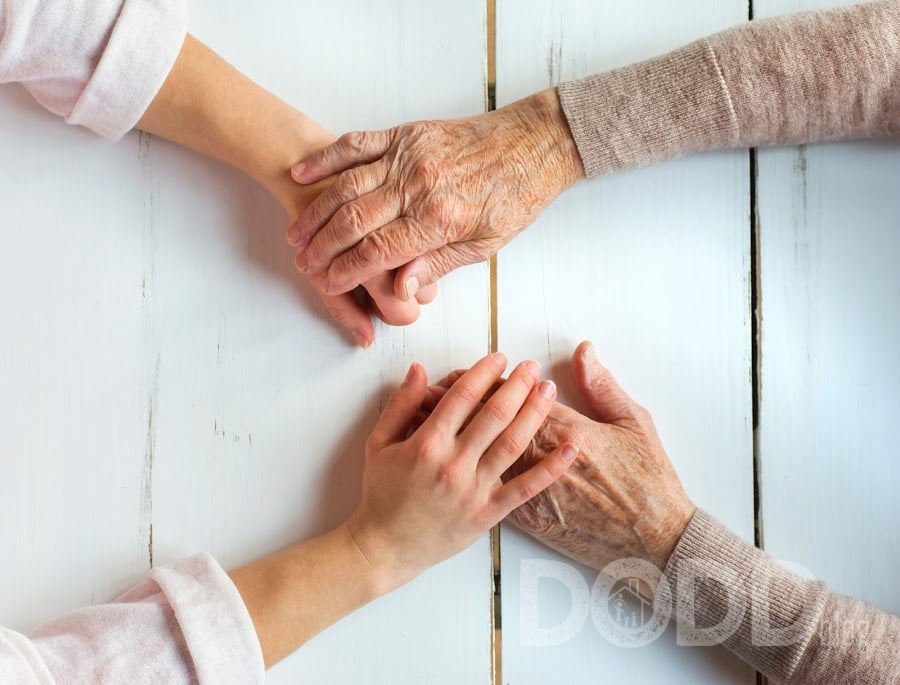 While many families opt to care for their elderly relatives at home, there are instances when professional care becomes necessary.
In such cases, care facilities designed specifically for elderly individuals provide an excellent solution. These facilities offer specialized services, round-the-clock care, and a supportive community tailored to meet the unique needs of seniors.
1. Independent Living Communities
Independent living communities are ideal for active and self-sufficient seniors who desire a socially engaging environment. These communities offer private living spaces such as apartments or cottages, along with shared amenities like fitness centers, community rooms, and organized activities.
Opting for The Group Homes Australia model for dementia care can also significantly improve the quality of life for individuals with dementia and their families. Residents in independent living communities enjoy the freedom to manage their daily routines while having access to support services, such as transportation and housekeeping, as needed.
This option fosters a sense of independence and companionship, promoting a vibrant and fulfilling lifestyle for elderly relatives.
2. Assisted Living Facilities
Assisted living facilities are suitable for seniors who require some assistance with daily activities like bathing, dressing, and medication management.
These facilities provide private or semi-private living spaces along with personalized care plans tailored to each resident's specific needs. Trained staff members are available around the clock to offer support, ensuring the safety and well-being of the residents.
Assisted living facilities also offer communal dining, social activities, and transportation services, promoting an active and social lifestyle for elderly individuals.
3. Memory Care Units
Memory care units are specialized facilities designed for individuals living with Alzheimer's disease, dementia, or other forms of memory impairment.
These units provide a safe and secure environment where residents receive specialized care from staff trained in managing memory-related conditions such as the Tessera Memory Care's Mezzanine Program.
Memory care units often have structured routines, memory-enhancing activities, and secured outdoor spaces to prevent wandering. With a focus on safety, comfort, and stimulating cognitive engagement, memory care units offer peace of mind for both the elderly individual and their family.
4. Skilled Nursing Facilities
Skilled nursing facilities, also known as nursing homes, are suitable for elderly individuals who require round-the-clock medical care and supervision.
These facilities have trained nursing staff and medical professionals available to provide skilled nursing services, administer medications, and assist with complex medical needs.
Skilled nursing facilities offer a wide range of services, including rehabilitation therapies, wound care, and assistance with activities of daily living.
Additionally, nursing homes often provide specialized care for individuals with chronic illnesses or recovering from surgeries. While nursing homes are typically associated with a more clinical environment, many facilities strive to create a comfortable and homelike atmosphere to promote the well-being and quality of life of their residents.
5. Continuing Care Retirement Communities (CCRCs)
CCRCs are comprehensive care facilities that offer a continuum of care services to elderly individuals.
CCRCs typically have independent living, assisted living, and skilled nursing options all within the same community. This means that as a person's care needs change over time, they can seamlessly transition between different levels of care without having to relocate.
CCRCs provide a sense of stability and security for both the elderly residents and their families, knowing that their loved ones will have access to the appropriate care and support as they age. These communities often offer a wide range of amenities and social activities to foster an active and engaging lifestyle.
6. In-Home Care Services
For elderly individuals who prefer to age in the comfort of their own homes, in-home care services provide a viable option.
In-home care services involve professional caregivers who visit the senior's home to assist with various activities of daily living, such as personal care, meal preparation, housekeeping, and medication reminders. These caregivers can also provide companionship and emotional support, helping to alleviate feelings of loneliness or isolation.
In-home care services are flexible and can be tailored to the specific needs and preferences of the elderly individual, allowing them to maintain their independence and familiar surroundings.
Additionally, seniors may use a CDPAP Agency that give the choice to hire their caregiver and compensate these caregivers by the program. The hired caregiver can also be friends or family members.
When it comes to caring for our elderly relatives, it's important to explore all available options to ensure their safety, well-being, and quality of life. Independent living communities, assisted living facilities, memory care units, skilled nursing facilities, continuing care retirement communities, and in-home care services each offer unique advantages and cater to different care needs.
By considering the specific requirements, preferences, and health conditions of our loved ones, we can make informed decisions about the most suitable care facility.
Whether it's promoting independence, providing medical supervision, or offering specialized memory care, these care facilities are designed to support and enhance the lives of our elderly relatives, providing peace of mind for both them and their families.