Raising a child as a single dad can be a challenging task. Now add the prospect of dating as a single dad to this scenario. Imagine: you've met someone you want to start a relationship with, and you wouldn't want to miss out on the chance you have with them.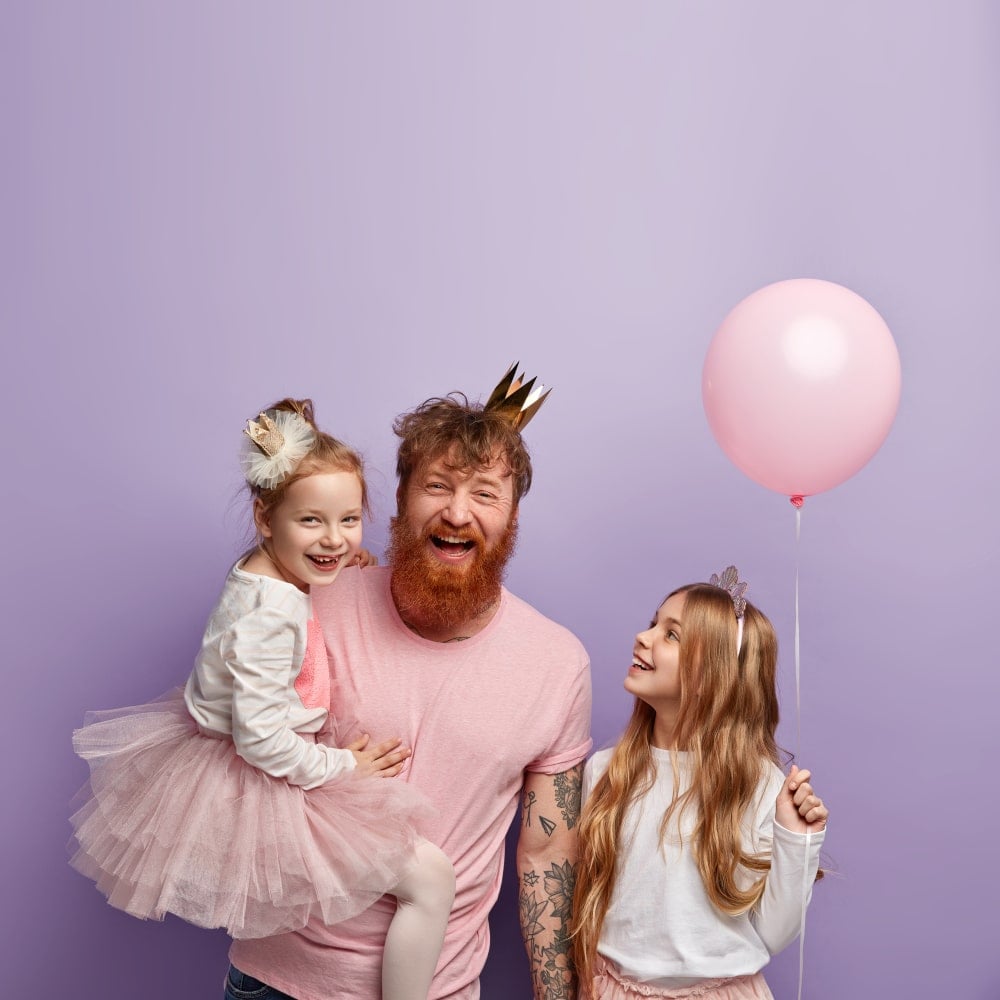 After all, everyone deserves an opportunity to love again, regardless of the circumstances they have been through.
If you are a single father, here are the things you should know if you've never dated after your separation. There are three things you need to keep in mind before venturing into dating as a single parent; always arrive at the right mindset, meet partners you are compatible with, and communicate about everything and anything. Today, we'll cover five strategies to help you navigate a simpler dating life if you are a single father. So let's dive in!
Take It Slow
Don't be too hard on yourself, because you have just been through a separation and there's no need to rush back into dating. Leading a family alone is a major commitment, and you will definitely need that extra time to cope. Once you have kids in the picture, rebounding can take longer than expected. After all, becoming a single dad after a divorce requires a lot of time and effort.
Take the time and think it through before you ease back into dating as a single dad. Pro tip: always keep an eye on how you feel throughout. This could happen if you still have negative emotions towards your previous partner or mixed feelings about dating. If you think you aren't ready, even for an instance, then it's absolutely alright to take a break from relationships. It's always better to be entirely sure before you jump into anything serious.
The reality of beginning to date always depends on the readiness of your mind. The timeline is usually sensitive when discussing widowers because everyone tries to force their opinions on them at some point. While talking about divorced dads, they tend to feel guilty about starting afresh. Be it any situation, if you aren't ready, trust me, you'll be the first one to know, so act accordingly.
Be Honest With Your Potential Partner
Honesty is one of the building blocks if you are planning to start a relationship. Being authentic and transparent with your partner will be the best way to pave the path to a successful long-term bond. Make sure you avoid intentional dishonesty because that is a grey area you don't want to touch down on.
Most of you may agree that the reason behind withholding certain information could be the fear that sharing it will only hurt the partner. When it comes to a single dad, it's more like the fear of acceptance if the potential partner comes to know about the kids. But you need to understand that if you are planning for a committed relationship being a single dad, then hiding crucial information from them will do no good.
If your potential partner is not taking the news of dating a single dad really well and wants to end things with you, then let them walk away. In the end, it's about finding a partner who understands your approach and priorities in life. Trust me, it's way better to know things earlier to reduce any collateral damages in the future.
Let Your Kids Know What's Going On
When you know you really like someone, tell your children. Period. It is very crucial to communicate with them thoughtfully and present the scenario if you plan to date a single father. You must aim to provide reassurance to your kids and let them know that they will always be the most important people in your life. While at it, ensure you set fair expectations about how the equation will work.
Be prepared to expect all kinds of reactions from your kids. The fact that they will have a whole new person entering their life, will take time to adjust. There is a good chance that they face child fears of having to distance themselves from you. But that's where you need to step in and have a heart-to-heart conversation with them. Let them know how much the relationship means to you. Your honesty will be crucial in allowing them to feel guarded in their relationship with you and their future.
Define What You're Really After
The truth is that when it comes to finding a potential partner most of the time you don't realize the difference between what you think versus what you actually want. You have been through a rough patch and you don't want to go through the loophole once again.
Having clarity on what you are looking for in a relationship and in a potential partner will save a lot of your time. Have clarity of thought regarding the kind of family dynamics you wish to share with your future partner and kids. It is very important to cherish your family forever because that's your most precious possession. Steering the proper dynamics between your kids and potential partner will be like the cherry on the cake. Also look out for red flags in the early stages of meeting them up, so that even if things don't work out both of you can move on easily.
Look For Green Flags
We just spoke about looking out for red flags to know whether both of you are well-suited or not. But when dating as a single dad, never forget to look out for the green flags in your relationship. It is always easy to make a list of things we don't like about someone. But you also need to take time and look out for what you like about them, like their values and understanding of things.
For instance, how invested they are in the relationship and their effort towards understanding your equation with the kids. When you are looking out for green flags, make sure you know how they feel about your kids being a priority in your life. Look out for the small gestures. The way she loves taking your children out for lunch, or the way she pre-plans thoughtful graduation presents for your elder one. With time you will definitely know if she is the one for you, but looking out for green flags will aid you in understanding the kind of person they are.
This Is Where It Ends
Be it traditional dating or online dating, returning to the dating game as a single dad is definitely going to be a face-to-face challenge. Chances are high that you are severely out of practice so your confidence isn't exactly sky-high. You will still be dealing with the aftershocks of the relationship with the mother of your child. Evolving in your dating journey will be a long walk you need to take yourself. But you can and will find the right woman the very moment you actually make up your mind on finding her. To all the single dad's out there what's stopping you then? Commit, believe, and take one step at a time!