As our loved ones age, they may need more support and care than before. This journey can be challenging not just for the elderly but also for their family members. This guide aims to provide practical suggestions for offering love and care to your older relatives, while ensuring they maintain their dignity and independence as much as possible.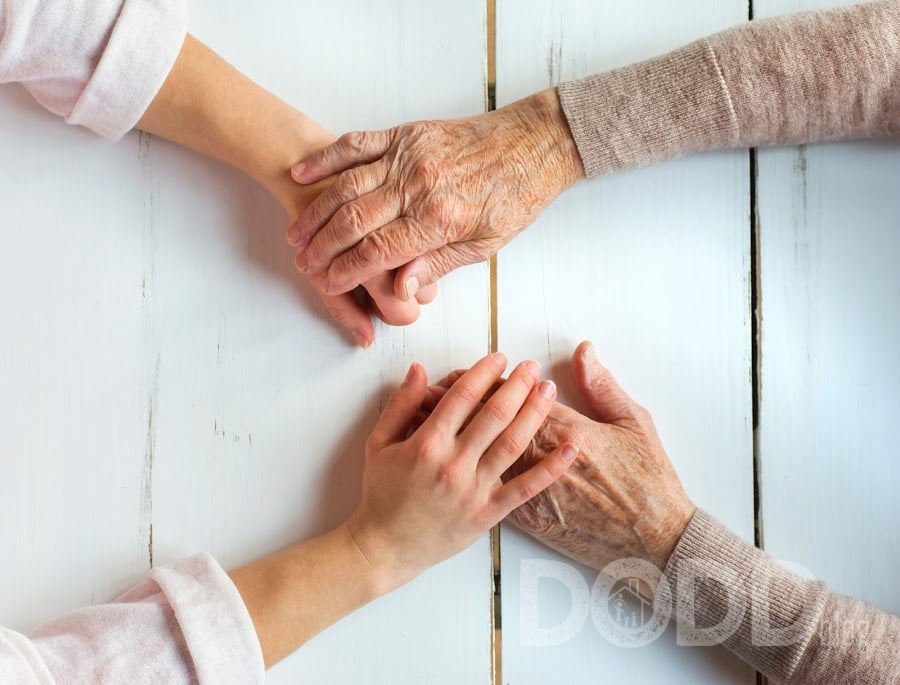 Let's delve into some useful tips for supporting older relatives, making their twilight years truly golden. Whether you were looking for some answers or just in need of a refresher, this guide will help you navigate through the complexities of caregiving with ease. So, once you have finished reading this guide, you will be better equipped to make the most of your loved one's golden years!
Understand their needs
One of the first steps towards offering support and care is understanding the unique needs of your older relatives. Whether they live independently or with family, it is essential to communicate openly and honestly about their physical, emotional, and mental well-being. This will help you identify any potential issues and tailor your support accordingly.
For instance, if you notice your older relative struggling with daily activities, consider hiring a caregiver or offering assistance around the house. If they seem lonely or isolated, make an effort to spend quality time with them and encourage social interactions. Understanding their needs will not only help you provide effective support but also strengthen your relationship with them.
Encourage Independence
While it may be tempting to take over tasks for your older relatives, it is important to encourage their independence as much as possible. This can include involving them in decision-making or giving them a sense of purpose through activities like gardening or cooking. Independence is crucial for maintaining a positive sense of self and promoting a sense of control over one's life.
Additionally, encouraging independence can also help prevent feelings of dependency or burden on family members. Providing support instead of taking over tasks will help your older relative maintain their dignity and self-worth. If they are unable to complete certain tasks independently, make sure to involve them in the process, respecting their preferences and abilities.
Consider Home Care Services
Home care services can be an excellent option for older relatives who need assistance with daily tasks but wish to remain in their own homes. These services offer a wide range of support, from personal care and household chores to companionship and transportation. By utilizing home care services, you can ensure that your loved one receives the necessary support while staying in a familiar and comfortable environment. Whether you are looking for home care in NSW and ACT or any other location, make sure to research and choose a reputable provider that meets your loved one's needs. When your older relative loves their community and wants to spend their twilight years in it, home care services can be a fantastic option.
However, it is important to thoroughly research and choose a reputable home care provider. Look for agencies that are licensed, bonded, and insured, with trained and qualified caregivers. You can also ask for references or read reviews from other clients to ensure the best possible care for your older relative.
Stay Connected
Staying connected with your older relatives is essential for their emotional well-being. Regular communication can provide them with a sense of comfort, support, and connection. It can also help identify any potential issues or changes in their health or behavior.
In addition to regular phone calls or visits, technology has made it easier than ever to stay connected with loved ones. Encourage your older relatives to use social media, video calls, or messaging apps to stay in touch with family and friends. This can help combat feelings of loneliness and isolation, especially for those who may live far away from their loved ones.
Take Care of Yourself
Caring for older relatives can be physically and emotionally exhausting. It's crucial to prioritize your own well-being while providing support. Remember to take care of yourself by getting enough rest, eating a nutritious diet, and seeking help when needed. Consider joining a caregiver support group or seeking therapy to cope with the challenges. By taking care of yourself, you'll not only enhance your own well-being but also provide better care for your older relatives.
On the other hand, if you ever feel overwhelmed or burnt out, it's okay to take a break and seek additional support from other family members or professional caregivers. Your loved one's well-being is important, but so is yours, and taking care of yourself will allow you to continue providing the best support for your older relatives.
Seek Professional Help
Lastly, do not hesitate to seek professional assistance when necessary. It can feel overwhelming and challenging to handle all the caregiving responsibilities alone, and that is perfectly alright. There are ample resources available, including home care services, support groups, and respite care.
Professional caregivers are extensively trained to provide specialized care for older individuals. They can offer invaluable support and assistance with tasks such as medication management, personal hygiene, and daily activities. When you know your loved one is in good hands, it can provide peace of mind and allow you to focus on other aspects of caregiving.
In conclusion, caring for older relatives can be a fulfilling yet challenging task. Understanding their needs, encouraging independence, staying connected, considering home care services, taking care of yourself, and seeking professional help when necessary are crucial steps towards providing the best possible care. Remember, the aim is to ensure your loved ones feel loved and cared for, and maintain their dignity and independence as they navigate through their golden years. With patience, understanding, and the right support, you can make their twilight years truly golden.