Disclosure: This is a sponsored post. Regardless, all opinions and experiences are 100% our own.
We recently took a day trip to Oklahoma City. We weren't all that familiar with the area so we decided to check out TripAdvisor to get some ideas of what other visitors had enjoyed and recommended doing there.
Visit Oklahoma City
I was expecting to read viewers comments and ratings, but I didn't realize that Trip Advisor is a wealth of information with so many things to do, places to stay, and restaurants to eat at. And, the information is free online.
The site is very organized. It starts out with the Top Things to Do. In OK City alone there are 106 things listed. That's a lot to choose from. Next, is the Tours and Tickets section with special offers highlighted. You can check availability right on the site. There is even a section dedicated to Budget Friendly options.
Tripadvisor – Oklahoma City
On the left side of the website, there is an easy to use menu of options to really narrow down your trip and make it specific to your needs. For instance, we were able to check the box for nature and parks, then the box for "good for kids". A drop down menu popped up that allowed us to then check what type of park or wildlife area we wanted to go to, such as zoos.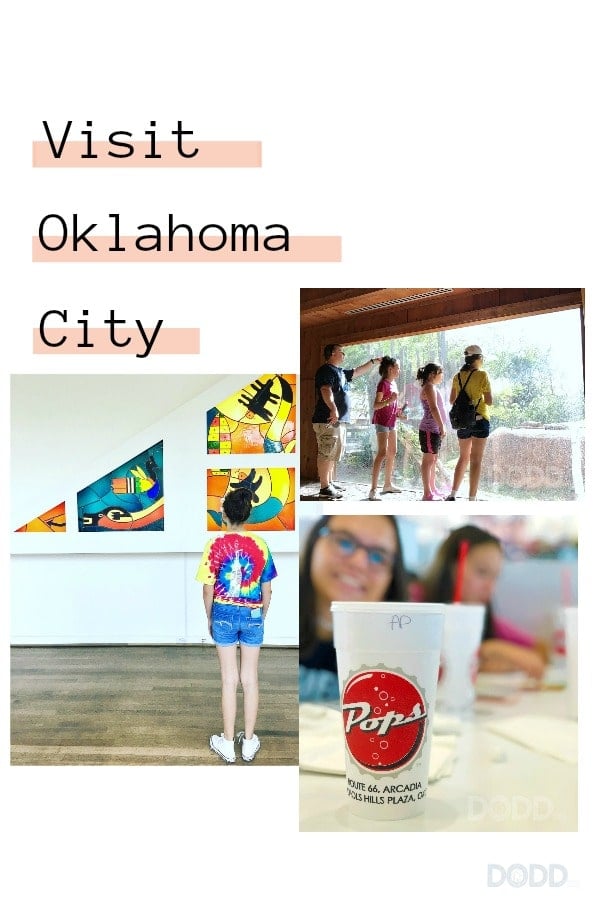 Travel makes one modest, you see what a tiny place you occupy in the world. – Gustave Flaubert
The result was one zoo, the Oklahoma City Zoo. Right click on that and you can read an overview and what visitors have to say about it. You can also click on a link to the zoo's website and purchase tickets in advance.
Another thing that I like about the interactive TripAdvisor site is that it gives complete up-to-date daily weather information for your destination. It also includes temperature and precipitation averages for specific months of the year to help you plan long-term.
TripAdvisor made it super easy to plan our excursion well in advance so that we weren't lost when we arrived in OK City. With the ability to set everything up from home there was no waiting in lines to buy tickets for anything we wanted to do. And, we could find good places to grab meals and even do a little shopping. You can check out the website and just type in your destination, dates of travel, and number in your party on the main page to get started planning your next trip.