When you've got kids, it's important to offer them plenty of opportunities to learn and explore.
This kind of enrichment can help a child to develop into a well-rounded individual, and you'll find different ways to provide it as they grow.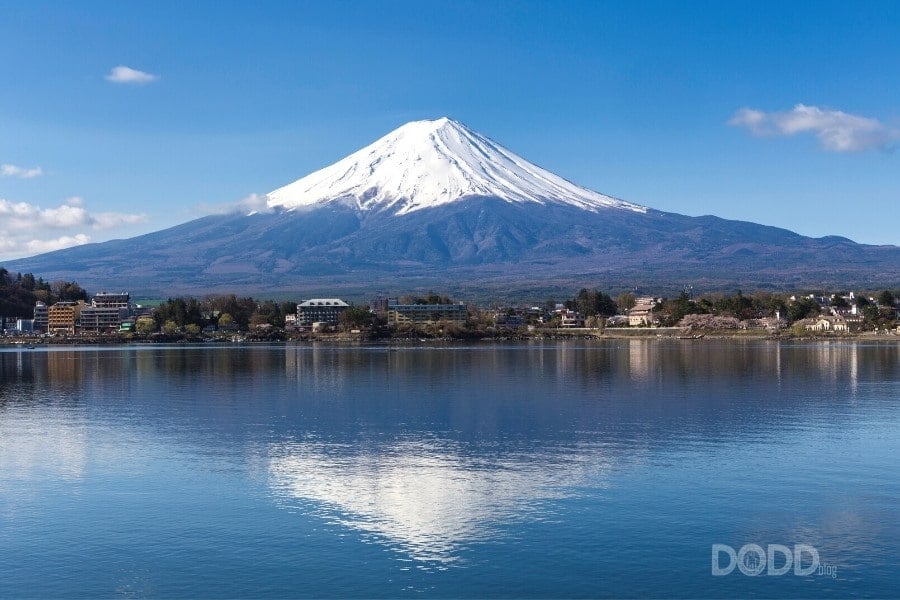 Holiday In Japan
One great way to help your child to develop and learn more about the world around them is to travel to different countries.
They can learn about different cultures and people, explore stunning natural and historical beauty, and even learn new languages and eat different foods.
True, it can be tricky to keep a vacation abroad affordable, but it's more than worth the cost to give them these experiences and opportunities. The world is full of wonderful places to take your kids, and Japan is no exception.
Here's why, as well as some tips to help you to get the most out of this amazing country.
Why Japan is Such a Great Option
First things first, why is Japan such a good place to visit for families?
Japan commonly appears on people's bucket lists and it is a truly amazing place to explore as an adult when you're unattached, but it's less commonly viewed as a conventional family vacation location.
However, this would be missing out on a brilliant opportunity for young children and teenagers alike.
To start with, Japan is an incredibly safe country, especially when you consider the high population density. It's considered safer than the US or many European countries, so you don't need to be overly cautious.
It's also very easy to explore Japan, whether as a family or on your own. Even if you don't speak any Japanese, you can still get around with little trouble.
The public transportation system in Japan is famously fantastic, with quick and clean trains that can easily get you around. People are generally helpful and the customer service in Japan is excellent.
As well as being safe and convenient to travel around, Japan appeals to everyone in the family.
Do you have children? Then Japan is a huge playground full of things that kids (and plenty of adults, let's be honest) adore. These range from Hello Kitty to robots, Nintendo, anime, and so much more.
Japan is also amazing for adults, whether you share some of the same interests mentioned above or if you prefer looking into the culture and history of Japan.
Japan is a perfect mix of cutting-edge modern technology and a traditional way of life. There's so much for you and your family to learn.
If the culture, technology, and people aren't enough to explore, then you can also step out of the city and enjoy some of the truly amazing natural beauty of this stunning island.
Now that you have had a glimpse of some of what Japan has to offer, how can your family get the most out of it?
Finding Accommodation in Japan
Unfortunately, Japan isn't a cheap place to visit. This is because accommodation in Japan is famously expensive.
Space is at a premium, which means that finding places to stay is tricky. However, this doesn't mean that you have to give up your dreams of staying in Japan.
Some places are more or less expensive than others. For example, Tokyo is more expensive than other major cities and these, in turn, are more expensive than staying in a smaller town.
It may be an idea to take advantage of that wonderful public transportation system and to stay in a less expensive area. This way, you can see another side of Japan and travel to the sprawling cities when you want to look around.
There are also different options for accommodation in Japan.
The traditional style of Japanese accommodation, a ryokan, is a little more pricey but the experience makes it worth spending at least a little time in there. A ryokan is set up in a very traditional way and includes dinner and breakfast.
However, some ryokan have restrictions, so do your research before you book.
A cheaper option is to stay in a hostel. The rooms aren't huge by any means, but you generally get a kitchen and some space to call your own. Many hostels include laundry facilities and an option to hire a bike, so that you can more easily get around.
You could also use AirBnB or similar services to find accommodation in Japan. As mentioned before, look for places in smaller towns and cities to save money. This will also give you the experience of staying in a real Japanese home.
Finally, Japan is home to the famous capsule hotels. These aren't aimed at families, but are ideal for single travelers who want a cheap place to stay.
As you'd expect, your "room" is actually a bed-sized pod. There are shared bathroom facilities and a place to stash your belongings.
Food and Transportation in Japan
While accommodation is expensive in Japan, other aspects of traveling are more affordable. Food, for example, can be great value for money. True, if you eat out at expensive restaurants, things will cost money, but you can find find some tasty budget options.
Traveling around Japan is fairly affordable as well. When exploring the cities, you can feel comfortable trusting in the excellent public transportation services in Japan and use them to quickly zip around cities.
The bullet trains are fantastically fast and exciting, but they are a more expensive option. If you do plan to explore rural Japan or anywhere outside of the main city rail connections, then you can rent a car.
How to Plan Your Itinerary
The best way to take advantage of everything that Japan has to offer is to plan your vacation in advance.
There is so much to do, which means that a solid plan will help you to get more done without getting stressed out on the vacation itself.
Planning can also save you money. For example, if you want to explore the rural parts of Japan as well as the cities, then you may consider hiring a car.
Rather than hiring a car for the whole vacation, only hire it for the few days that you plan to travel outside of the cities.
Look up the rail network so you can figure out when and where you'll need a car. If you plan to travel to somewhere in that network, then it may be cheaper and faster to simply purchase a train ticket.
This way, you won't need the car. A taxi or uber can take you to and from your accommodation.
When planning your vacation, make sure that you don't pack it too full of activities. Japan doesn't have to be a once-in-a-lifetime trip, so if you find that you can't fit in everything that you want to do, then save it for next time.
This gives you some breathing room so that you can rest and, if something does go wrong, you have more flexibility.
You will likely find that you spend most of your time outside of your accommodations. Thankfully, Japan is a friendly country for people who don't speak the native language, so you can explore more easily.
What You Can Do in Japan
Here are just a few of the things you can do when exploring Japan.
Explore Tokyo
As the capital city of Japan, you'll find that Tokyo is packed with attractions. The subway system will let you to zip around the city, so that you can fit more of them into one day.
If you visit Tokyo (or any major city) then be sure to hit the Karaoke Rooms for a great time. Even if you don't get up there, it's a lot of fun.
If you want to find the famous idea of modern Japan dotted with neon lights, then be sure to visit Harajuku. It's everything you could dream of and more.
For a more traditional Japanese city experience, then go to Asakusa and visit Senso-ji, the oldest temple in Tokyo.
If your family are fans of Disney and theme parks, then you're in the right place. Tokyo is also home to Tokyo Disneyland and Disney Sea.
Explore Osaka
Osaka is a fantastically modern city. It was originally an industrial town so there's less natural beauty than other cities, but the payoff is that you get to experience the neon lights and modern buildings that identify urban Japan. You can also find some wonderful places to eat.
While you're there, visit Osaka castle and explore the Osaka Museum of Housing and Living. Just because you're in an urban wonderland, you shouldn't neglect exploring the rich history of Japan. Finally, your kids will love the Osaka Kaiyukan Aquarium.
Explore Nature
While the cities in Japan are amazing, it would be a crime to neglect the wonderful natural setting that houses them. Get out there and explore the mountains, forests, and shore of Japan.
As well as visiting some of the national parks, why not look up Okinawa divers to explore the sea? They can help you to find the best diving experience for your family.