Are you looking for a fun and budget-friendly way to entertain your friends and family? Look no further than a backyard party! Whether it's a casual neighborhood barbecue or a fancy garden party, hosting an event in your own backyard can be a great way to enjoy the summer season.
With a little planning and creativity, you can throw a memorable party that your guests will love, without breaking the bank. In this article, we will provide you with some tips and ideas to help you plan and host the perfect backyard party.
Set a Budget
Before you start planning your backyard party, it's important to set a budget. Determine how much you are willing to spend on making your outdoor space party-ready. This includes items like seating, lighting, and outdoor decor.
By setting a budget at the beginning of the season, you can spread out your expenses and avoid overspending on last-minute purchases. It's also a good idea to set a separate budget for each individual event you host, covering things like food and drinks specific to that gathering.
"Review the big picture and put your dollars into what is really important in building value into the backyard event," says Greg Jenkins, co-founder of Bravo Productions. "Last-minute planning will always result in overspending."
Buy the Basics
When preparing your outdoor space for a backyard party, invest in a few key products that can be used for any kind of gathering throughout the season. A drink dispenser is a must-have item that can be used to serve a variety of beverages, from pitcher cocktails to non-alcoholic options like lemonade and infused water.
Opt for a durable and stylish drink dispenser, such as the Clear Iridescent Glass Dispenser from Walmart, which is both affordable and sustainable.
Stick to simple decor and let the natural beauty of your backyard shine. Use ceramic planters and flowerbeds as natural decor, rather than filling the space with new pieces. Look for decorative versions of items you'll be buying anyway, such as colorful trays and durable melamine plates.
Invest in Multi-Functional Pieces
To make the most out of your budget, consider investing in multi-functional furniture pieces that can be used in a variety of situations. Look for ottomans with storage or tables with baskets to save money on buying separate seating and storage elements. These multi-functional pieces are not only practical but also help to make small-space entertaining easier.
If you have limited seating options in your backyard, it's worth splurging on additional seating. Consider purchasing a porch swing or renting chairs to ensure that your guests have a comfortable place to sit. If you have extra budget, invest in items that can be reused for future gatherings, such as additional seating or unopened drinks.
Know What to Splurge On
When planning a backyard party, it's important to identify the areas where you want to splurge and the areas where you can save money. Consider your guests and personal preferences to determine where you want to allocate your budget.
For example, if you're hosting a kid's party, you can spend less on food and focus more on games and activities. On the other hand, if you're hosting a soiree for your book club, you might want to spend more on food and drinks and less on decor.
One area where it's worth splurging is seating. If you have limited options for your attendees, it's important to provide comfortable seating arrangements. Consider investing in outdoor furniture like a porch swing or renting chairs if needed.
Manage the Guest List
While it might be tempting to invite a large crowd to your backyard party, keeping the guest list small can save you money on food and drinks. Instead of hosting a big neighborhood cookout, consider hosting more intimate gatherings like a book club meeting or a movie night.
By keeping the guest list small, you can create a more intimate and enjoyable atmosphere.
Keep Your Menus Simple
When it comes to planning the menu for your backyard party, simplicity is key.
Consider serving appetizers on a wood charcuterie board, which is not only an easy way to serve finger foods but also adds a touch of elegance to your table. Instead of buying pre-sliced fruit platters, opt for seasonal fruits and vegetables from the farmer's market to create your own fruit and crudites platters.
Hosting a potluck is another great way to keep the menu simple and save money. Encourage your guests to bring a dish of their choice, ensuring that there's something for everyone to enjoy.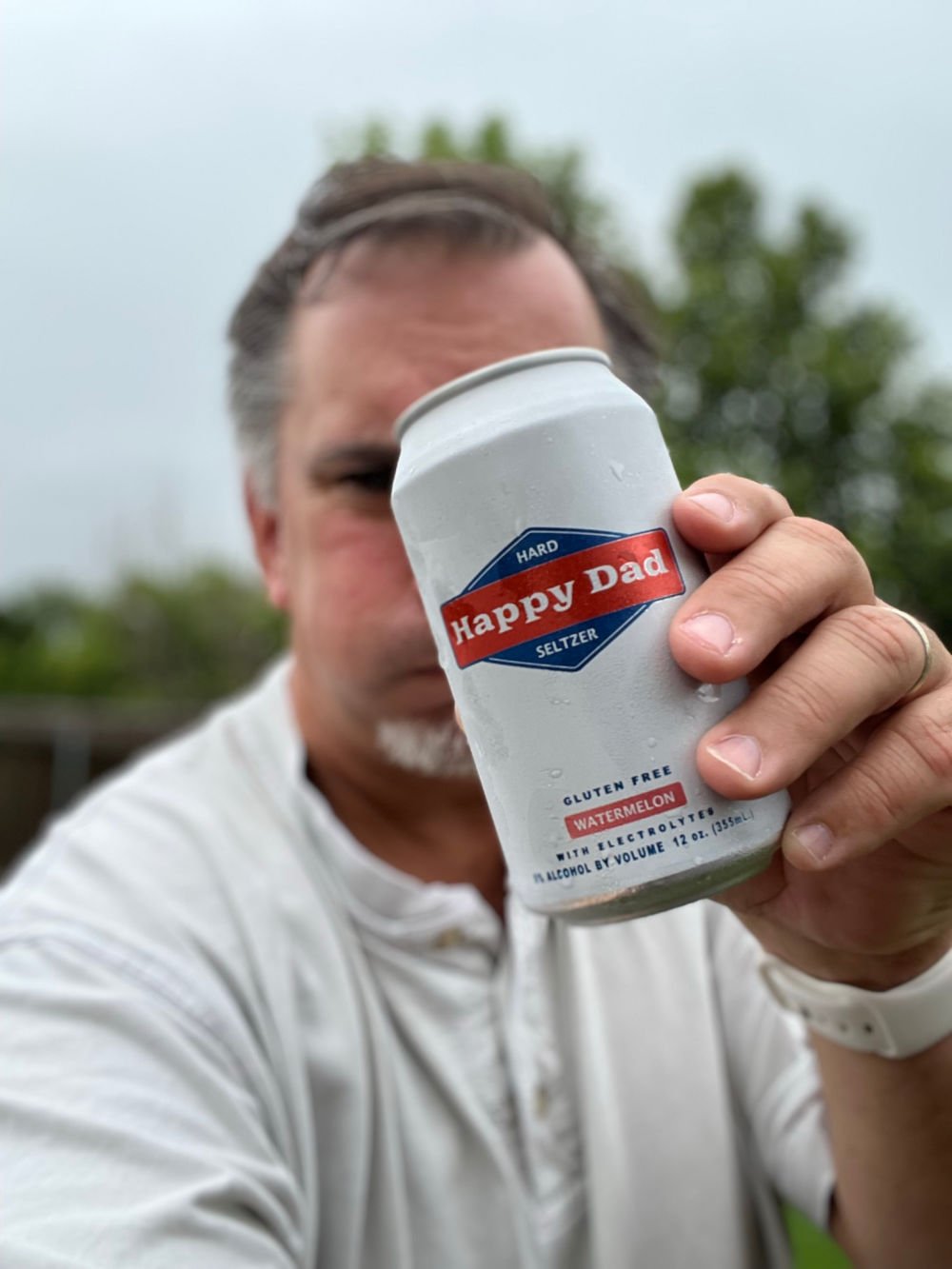 Make it B.Y.O.B.
Alcohol can be one of the most expensive items when hosting a party. To save money, consider making your backyard party "B.Y.O.B." (Bring Your Own Beverage). By asking your guests to bring their own drinks, you can ensure that everyone has something they like, without having to spend a fortune on a variety of options that may go untouched.
Keep It Small
If you're hosting a backyard party in a small space, look for tabletop versions of items that you like. A tabletop fire pit can create a cozy and inviting atmosphere, without taking up much space.
It's also portable, allowing you to move it around as needed. Another way to save space is by repurposing indoor furniture for your outdoor party.
Old items like vanities or shelves can be transformed into dessert tables or displays for party favors with a quick sanding and a coat of outdoor stain.
Consider Professional Event Managers
If you want to take your backyard party to the next level, you might want to consider hiring professional event managers.
These experts have extensive experience in planning and executing events, and they can bring a level of professionalism and expertise that can elevate your gathering.
From handling logistics to coordinating vendors and managing the overall flow of the event, event managers can take care of the behind-the-scenes details, allowing you to fully enjoy the celebration.
Conclusion
Throwing a memorable backyard party doesn't have to be expensive or complicated. By setting a budget, buying the basics, investing in multi-functional pieces, and knowing where to splurge, you can create a fun and enjoyable atmosphere for your guests.
Manage the guest list, keep the menus simple, and encourage guests to bring their own beverages to save money.
Whether you're hosting a casual get-together or a more formal event, these tips and ideas will help you plan and host the perfect backyard party. So get creative, have fun, and make lasting memories with your friends and family in your own backyard!