It's officially summer! It's time for outdoor adventures, late night s'mores, and backyard barbecues. In fact, grilling season is what I enjoy most about the warmer temperatures.
Host an Epic Backyard BBQ
I can grill in any kind of weather, but it seems most of my family and friends enjoy grilling on those days the best. As I fire up the Char-Broil TRU-Infrared grill, they can sit around and keep me company.
Even on Father's Day, it's my wish to spend time with my wife and kids around the grill. I can't think of a better way to spend "my" holiday than doing my favorite thing with my favorite people.
Each year, we use these tips to host an epic backyard BBQ. for our guests: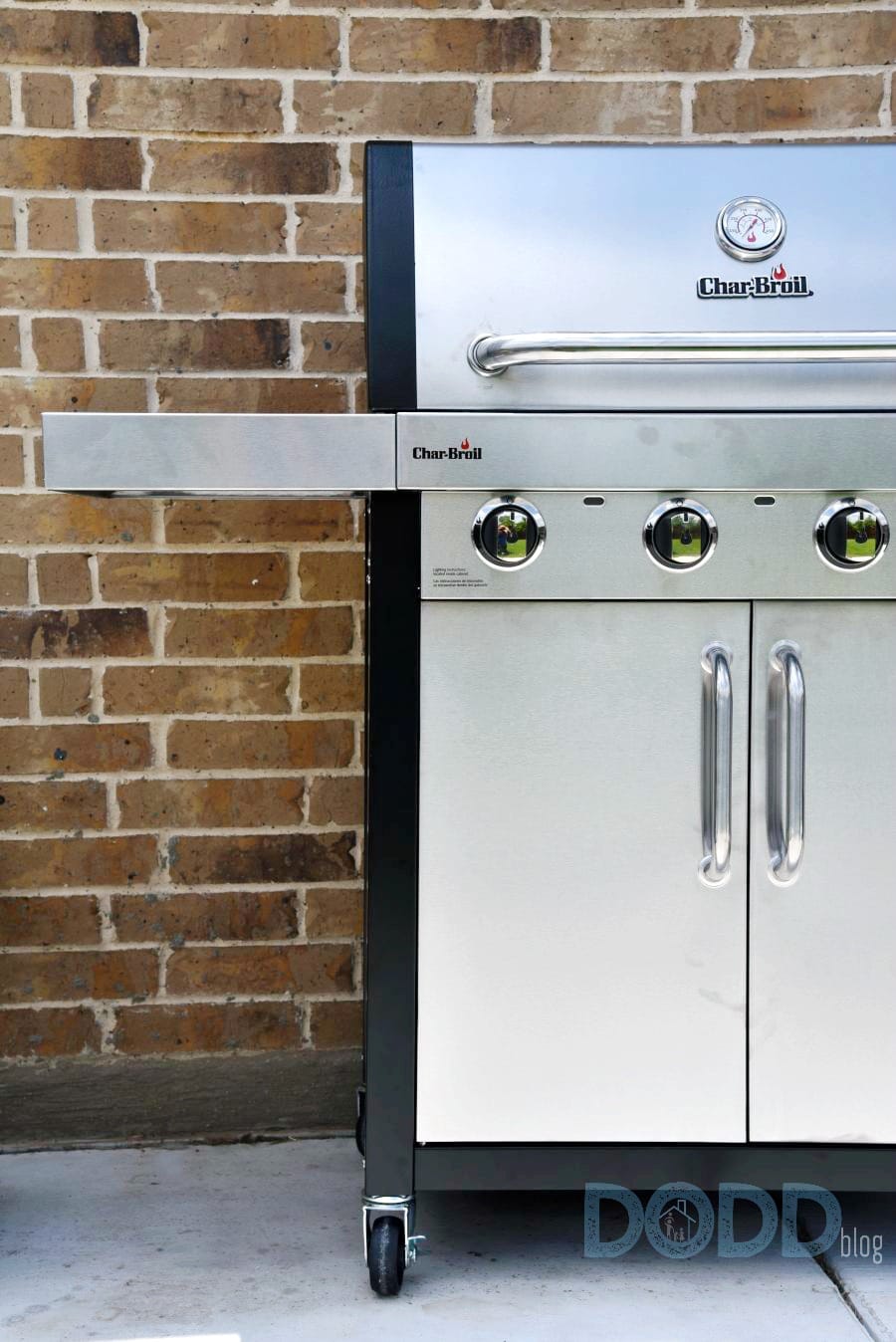 Plan Ahead
The last thing you want to do is open you grill and find it needs a good scrub or is out of gas. Clean your Char-Broil TRU-Infrared grill prior to guests arriving and always check the gas level. Not to mention, plan your menu days in advance and make sure you have everything you need!
Get Creative
Speaking of the menu, there's more than hamburgers and hot dogs that can be cooked on the grill! You might be surprised by the grilling recipes you can find, from nachos to tacos to stuffed avocados. Show off your grilling skills!
It's easy with Char-Broil's "forgiving" grills with Char-Broil TRU-Infrared cooking technology. These grills distribute heat evenly across the grill surface, eliminating hot and cold spots. Plus, they heat food at the grill's surface, retaining flavor for juicier grilled foods, making it easier for you to create a tasty dish every time.
Let the Games Begin
While the grill warms up and food prep is underway, set up outdoor games such as ladder ball, corn hole, and tetherball so your guests can play. It's a great way to get everyone excited about the day.
Take a Seat
Taking note of how many guests are expected, make sure patio furniture is arranged appropriately for a large group and pull out extra seating as needed.
Summer Grooves
Creating a welcoming atmosphere of fun and play can easily be established with the right playlist. Choose upbeat music that sets the perfect mood, yet still allows you and your guests to have a nice conversation without yelling at each other.
Protect the Skin
Beyond the fun and games, ensure your guests are protected when it comes to the elements. Have sunscreen and bug spray available to help ward off the elements, as well as plenty of cold water on hand to avoid dehydration.
Tasty Treats
Don't forget the desserts! If you've never grilled a banana, now is the perfect time to try with the Char-Broil TRU-infrared (forgiving) grill! These Grilled Banana Boats can be stuffed with a variety of sweet treats and a delicious way to top off your backyard BBQ.
Are you ready to party?!
The summer is full of great holidays to use as an excuse for grilling. In fact, Father's Day is just around the corner with July 4th right behind it. Start planning your epic backyard BBQ now and get those invites out soon!