Saving for retirement is one of the smart financial decisions you could make. Just like those people who are nearing their retirement age, thoughts about where you should retire probably cross your mind. There's no one-size-fits-all retirement location for everyone as it largely depends on what you prefer and can afford.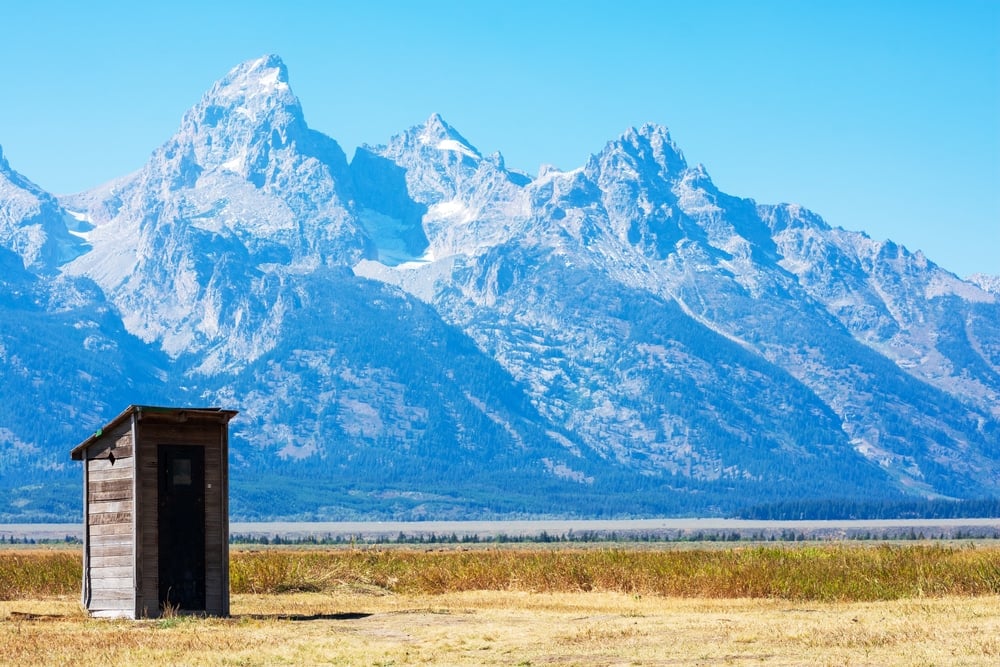 6 Great Mountain Towns
But if you love the scenic mountain view and enjoy outdoor activities like skiing, hiking, camping, and fishing, the mountain town would be the perfect spot for you to settle down. It can also provide several benefits for overall well-being, making it an ideal choice for many retirees.
Go over our list of great mountain towns for retirement and see if you can find the one that suits you best.
Aspen, Colorado
Aspen is undoubtedly a spectacular location for retirement in Colorado. You will certainly enjoy living in this charming ski resort town with its beautiful scenery, limitless outdoor recreation activities, and other entertainment options. It can get cold so make sure you have an ultralight down jacket with you when heading outdoors. Although there's a high volume of visitors to the area, Aspen is a small and safe town with pleasant and helpful residents.
It's worth noting that the cost of living in this mountain town can be expensive. But the good thing is, it has a number of assistance for seniors, such as home care, meals on wheels, and the senior center. But if you think you need some forms of financing to help you relocate and retire to this mountain town, you can check out different types of loans offered by Friendly Lender, one of the trusted lenders online.
Jackson Hole, Wyoming
Another great place to retire is Jackson Hole in Wyoming. No matter your area of interest, there are plenty of things to do in this mountain town with little less hustle and bustle. It has access to breathtaking mountain ranges and national forests where you can go skiing, hiking, fishing, and off-roading.
Jackson Hole is an ideal location for a quieter life after retirement. But what makes it more enticing for retirees is its low overall taxes. There are no retirement and state income taxes, allowing you to save more money. Plus, you can take advantage of its large number of home and community-based services as well as healthcare facilities.
Park City, Utah
With a year-round population of about 25,000, Park City in Utah is another small yet fabulous community for retirees. You can enjoy a plethora of activities, from outdoor sports and wildlife adventures to film festivals and performing arts. There's also a free bus service that runs daily and if you need to travel farther, you're only 35 minutes away from the airport.
Park City has excellent healthcare providers and facilities with lower costs. Being part of Utah, you can also benefit from its low property tax rates. Add up to that the value of the residential real estate that tends to increase in a short span. This mountain town can be a great choice, whether in terms of finances or retirement lifestyle.
Knoxville, Tennessee
Retiring to Knoxville in Tennessee is another option that makes strong financial sense. With a cost of living that's 15% below the national average, you can save money on groceries, transportation, and recreational activities. But it's more popular among retirees of any age because of its scenic natural surroundings and strong community vibe.
Knoxville provides high-quality medical care and a strong network of senior resources like memory care and caregiver support programs. Also, the climate in this mountain town usually doesn't get too hot or cold, keeping you comfortable and active all year round. You can also have countless opportunities for peaceful drives, cultural events, and great sports.
Blue Ridge, Georgia
Blue Ridge in Georgia is also a good place for retirement living. With low crime rates and a small population of around 1,200, you can safely enjoy its beautiful walking trails, stunning waterfalls, and other variety of attractions. It's also effortless to meet new people in this mountain town and participate in community activities.
There's a range of properties you can find in Blue Ridge. Whether you prefer a secluded area or a luxurious spot with long-range mountain views, you will surely find something that works best for you. So if you're looking forward to enjoying mountain life without feeling too remote from society, this would be an excellent choice for you.
Manchester, New Hampshire
If you're thinking about working or launching a business during retirement, Manchester in New Hampshire would be the perfect option for you since it has one of the lowest unemployment rates in the country. With easy access to mountains, lakes, coastal beaches, and verdant forests, you can improve your quality of life in this mountain town.
Homes in Manchester are also affordable and there are a lot of properties for sale every month. So if you are worried about your finances, you might consider settling down in this large community.
Choose The Best Location For Retirement Living
Your choice of retirement location can affect your financial situation and quality of life. Before you decide to move anywhere for your retirement, make sure to consider several factors like taxes, cost of living, healthcare services, and living facilities.
It's best to visit several areas and stay there for a while to experience what the community feels like.