If you are one of those who love to entertain outdoors, then you should certainly go through this page. An ideal outdoor living space is sure to keep your guests impressed as well as raise the real estate value of your property.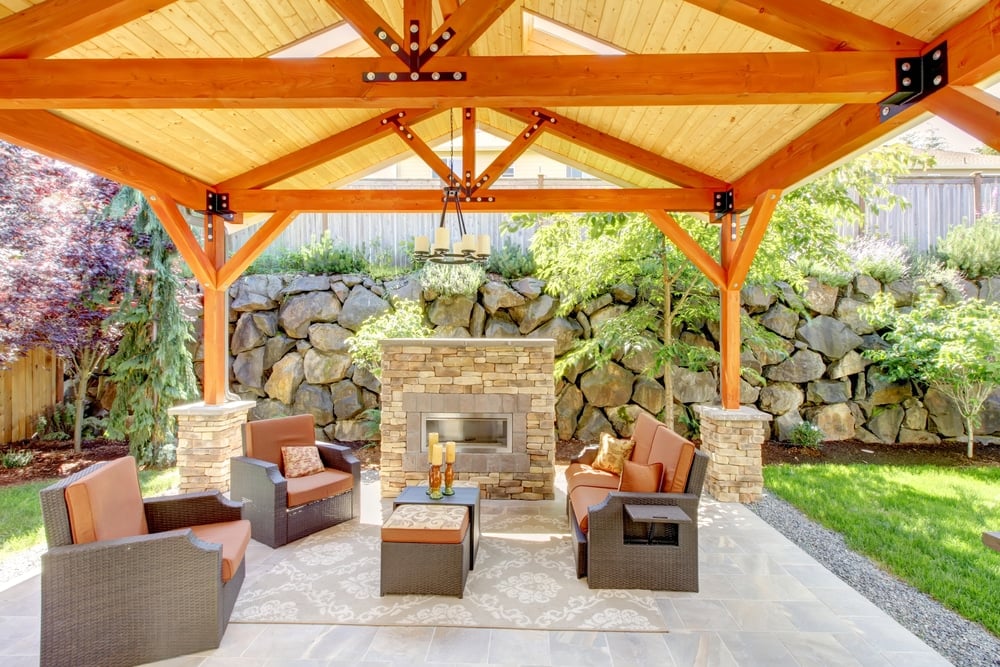 Designing Your Outdoor Space
Go ahead and make your outdoor space much more inviting, comfortable, and stylish for entertaining. It is a joy to organize parties and get-togethers with your family and friends at stately patios, beautiful gardens, or backyard barbecues in fresh air and nature.
Learn how to make your outdoor living space a lot more attractive for parties and entertainment.
Focus on nature- The first rule of the game is to focus on the functionality of the outdoor space will rely on the exposure to weather elements. So, study the wind directions at different times of day as well as the temperatures. Some areas may need more protection for comfort, and you may need to redo some things.


A comfortable and inviting setting- The next step is to consider the outdoor setting and what changes you may need to make based on how often you entertain and how many guests come over. Perhaps you may need some more seating or a teak sectional around the dining area to keep it separated from the relaxed lounge area.


An inviting ambiance- Another factor that makes an outdoor space just perfect for entertainment is the ambiance. Ensure that you create a refreshing addition and elaborate the space with a \water body, fire pit, and warm lighting. Such design elements are sure to create a warm and welcoming ambiance. Take advantage of the nature around and enhance the atmosphere.


Add some greenery- Plants can bring life to any space or corner and thus are a must to include in your outdoor space. If you are confident in your gardening skills, you can plan a great lawn with a manicured garden loaded with seasonal blooms. You can even plan a vegetable garden and simply observe your guests brimming with joy to see all that greenery around.


Don't forget the furnishings – A suitable furniture choice for the outdoor space is sure to make it much more relaxing and entertaining. Just choose furniture that is practical for outdoor use and appropriate for the weather conditions. In addition, it should be easy to maintain and care for. It is highly recommended to shop for movable tables and chairs for convenience.


What about an outdoor kitchen? – If your space allows, it is a great idea to plan an outdoor kitchen with other elements. Now you can easily prepare meals outside and show off your culinary skills. All you need is a built-in sink and grill to complete a backyard kitchen. Look for inspirational ideas based on your needs, space, and preferences.
At a minimum, an outdoor kitchen should include a centerpiece cooking appliance. It could be a grill, an efficient outdoor griddle, pizza oven, or some combination thereof.
Just follow the above-listed tips when doing your outdoor space, and you can simply not go wrong. Make sure that the outdoor space is a natural extension of the interior and that there is a perfect harmony between the two spaces. Give your family, friends, and guests a memorable time the next time you entertain them outdoors!