Do you want to stay at home with your children, but don't know how you can make a living? It's not impossible! There are plenty of ways for stay-at-home fathers to bring in an income.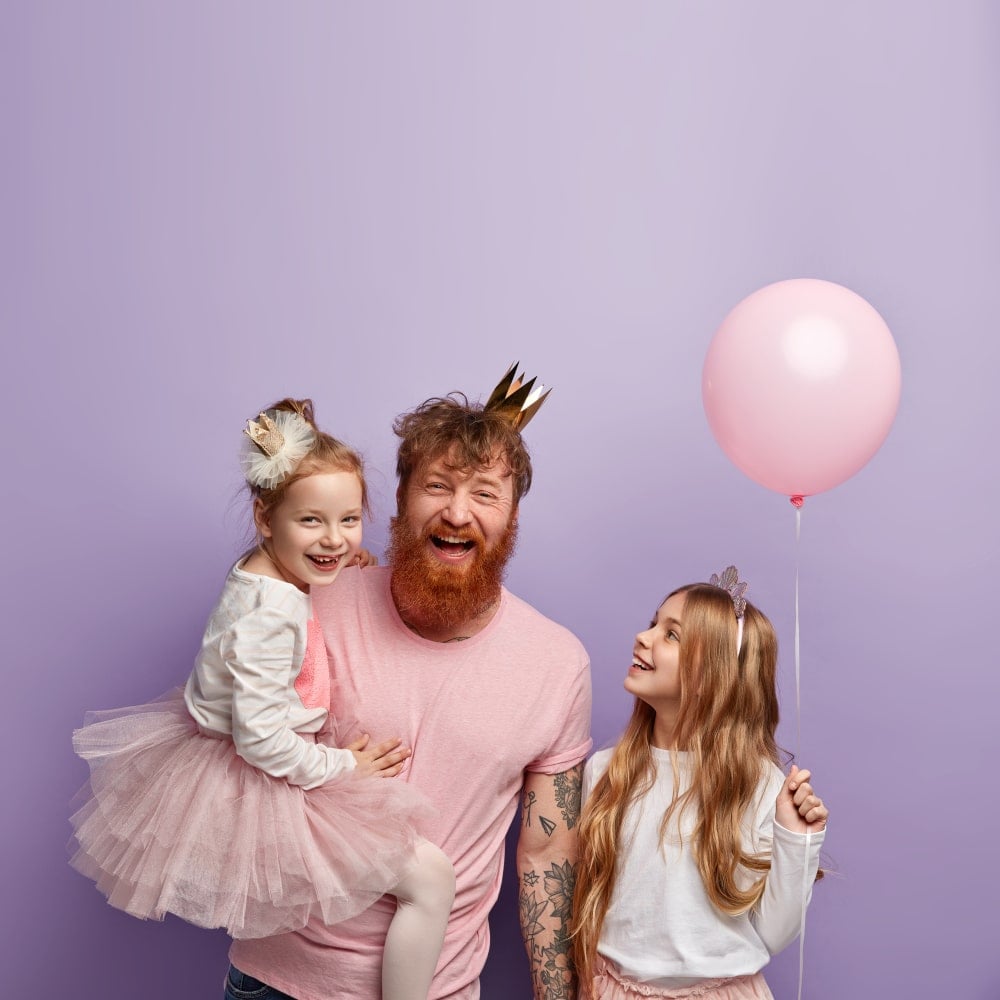 Stay-At-Home Fathers Can Still Make A Living
In this blog post, we will discuss some of the best methods for making money while staying at home with your kids. So read on, and learn how you can still provide for your family while being there for them during their early years!
Make Money With A Blog
One great way for stay-at-home dads to make money is by starting a blog. If you have a passion or hobby that you love to write about, then why not turn it into a money-making venture?
All you need is a laptop and an internet connection, and you can start earning an income from your very own blog!
There are a few different ways to make money through blogging, one popular method is by setting up ads on your website.
You can also earn money by writing sponsored posts for brands, or selling products and services through your blog. Whatever route you decide to go down, starting a blog is a great way to make money while staying at home with your kids!
Open A Savings Account In Your Bank
Most banks offer some sort of savings account, and this is a great way for stay-at-home dads to save money. This type of account usually offers a higher interest rate than a checking account, so it's a good idea to take advantage of this.
You can also use a savings account to set aside money for unexpected expenses, like a car repair or a trip to the doctor. If you don't know how to open a bank account, don't worry it is really easy. You'll need to visit your local bank or Gordon Simmons Service Credit Union and fill out an application.
Be sure to bring along your ID and any other required documents. Once you've opened your account, you can start transferring money into it from your checking account.
You can also set up a direct deposit from your employer if they offer this option.
Look Into Affiliate Marketing
Affiliate marketing is a great way for stay-at-home dads to make money. By finding products that you love and promoting them to your audience, you can earn a commission on every sale that you make.
There are a few things that you need to keep in mind when you're getting started with affiliate marketing. First, you need to find products that you're passionate about and that you know your audience will love.
Second, you need to make sure that you're promoting the right products to the right people. If you can do these things, then you'll be well on your way to making a great income as a stay-at-home dad.
Try Flipping Stuff For Profit
One way that stay-at-home dads can make a little extra money is by flipping stuff for profit. This simply means finding things around the house that you no longer need or want, and selling them online for a higher price.
This can be done through sites like eBay, Facebook Marketplace, or even Craigslist. You may not make a ton of money doing this, but it can be a nice way to earn some extra cash.
Set Up An Online Store
There are a number of ways stay-at-home fathers can make a living. One way is to set up an online store. This can be done easily and for little cost using platforms such as Shopify or Etsy.
You can sell products that you make yourself or source from suppliers. If you have a knack for marketing, you can use your online store to reach a wide audience and make a good income.
Look For Freelance Writing Options
There are many ways for stay-at-home fathers to make a living. One option is to look for freelance writing opportunities. There are a number of websites that offer freelancers the opportunity to write articles for a variety of clients.
These sites typically include a database of available writing assignments, as well as a system for setting your own rates and submitting proposals to clients.
Become A Virtual Assistant
There are plenty of opportunities for stay-at-home dads to make a living. One way is to become a virtual assistant. Virtual assistants can do a variety of tasks, such as administrative work, customer service, and social media management.
There are many companies that are looking for virtual assistants, and the pay is often very good. To find a job as a virtual assistant, you can search online job boards or contact companies directly.
These are just a few of the many ways that stay-at-home fathers can make a living. With a little creativity and effort, you can find an option that's right for you and start bringing in some extra income. So don't hesitate to get started today!