Dressing well as a man does not have to cost a fortune. There is a common belief that looking fashionable and elegant necessitates spending loads of money on expensive designer labels.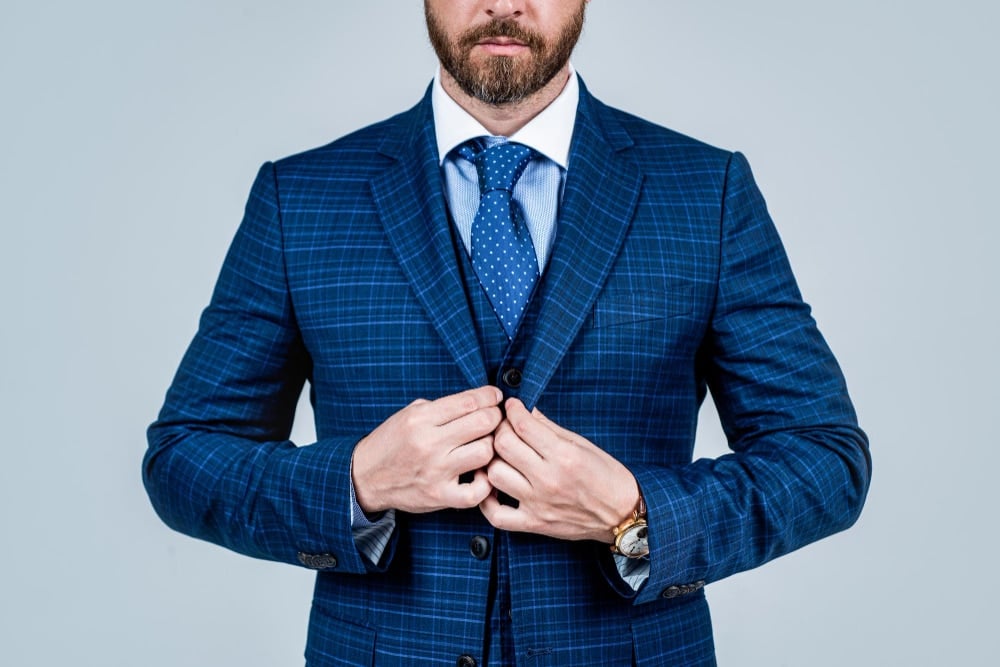 Indeed, you can look sharp and stylish without breaking your budget.
We have a few actionable tips if you have a tight budget but still want to up your fashion game. We will look at the art of buying things, the enchantment of versatile wardrobe essentials, and the power of combining items to put together stylish outfits.
You might be a seasoned style icon or a newcomer, but you can still win the sartorial game. These tips will help you look elegant while staying within your budget.
Decide on your budget
Setting a price range for your wardrobe is the first step towards looking fashionable without wasting your precious money. You have to determine your spending limits. Having an appropriate budget is your first line of protection against impulse purchases and spending too much.
Men often settle for a few hundred dollars when buying clothing. A little more can be enough for accessories. Setting financial limits will enable you to make more informed shopping decisions.
Prioritize quality over quantity
Quality should never be compromised when it comes to creating a stylish wardrobe. You should invest in high-quality and long-lasting clothing. Excellent materials and workmanship ensure that your clothing looks better and lasts longer.
Thus, good quality makes your clothes a smart and cost-effective long-term investment. Concentrate on essentials like a properly sized blazer, a timeless pair of jeans, or a flexible white dress shirt. These items might seem expensive at first. But their longevity and timeless value will save you money in the long run.
Choose evergreen outfits
Creating a chic wardrobe does not imply following the newest trends in fashion all of the time. Indeed, selecting evergreen outfits that surpass seasons and designs is the key to an eternal and affordable wardrobe.
Classic pieces are versatile items as you can dress them up or down and pair them with accessories to create a variety of looks. These pieces may include a navy blazer, a well-tailored suit, a crisp white shirt, and well-fitting chinos. These timeless classics can be the foundation of your fashionable wardrobe.
Invest in accessories
Accessories are the cornerstones of fashion, providing a low-cost way to upgrade your look. A carefully selected tie, an elegant watch, or high-quality mens casual belts can elevate a plain outfit to a fashionable ensemble. In fact, these accessories, especially casual belts, allow you to switch up your look and add more structure to your outfit without purchasing an entirely different wardrobe.
You can use them for a pop of color or personality to your outfits, maintaining them current and fashionable.
Master the mix-and-match skills
Mastering the art of mix-and-matching is one of the most crucial skills to accomplish a chic look on a budget. You must learn how to put together clothing items to create numerous outfits from a small wardrobe. A single-suit jacket, for example, can be worn with different pants, shirts, and ties to create a diversity of looks.
Classic leather belts for men add a touch of class to the ensemble. Experiment with layering, color coordination, and different outfits to make the most of your current wardrobe.
Think minimalist
Minimalist clothing can help you look stylish without gathering unnecessary items or expenses. The goal is to have a small collection of excellent, versatile clothes you truly love and wear frequently. You can reduce mess and avoid the urge to overspend on impulse purchases.
You can go minimalist by creating your wardrobe to include only those things that serve several purposes and match your style. Minimalism also helps you see and appreciate the worth of each item in your closet.
Buy in the sale season
Timing is the key when it comes to saving money. Keep an eye out for sales, particularly during end-of-season clearance periods. It is the time to buy high-quality clothing and accessories for a fraction of their in-season cost.
Shopping off-season for items such as coats for winter in summertime or swimwear in the winter can result in substantial savings. Do not forget to look for hidden gems at outlet stores, thrift stores, and clearance sections on websites.
Conclusion
Making educated decisions, prioritizing quality, and accepting the power of versatile and everlasting clothing are all essential to looking chic without breaking the bank.
You can create a stylish and affordable wardrobe that keeps you looking your best without exhausting your savings. These tips can help you achieve an elegant appearance that speaks to your style while staying within your budget.