Disclosure: As a member of a team of influencers for Verizon Wireless I received compensation for this post. #SwitchersRemorse #ad
Have you ever made that one decision in your life were it just didn't work out afterwards? About nine years ago, I was working for a major brand in the air conditioning market. I was extremely happy with my position and had worked hard to get to that role. I made my own hours, was paid well, had insurance for the family, as well as paid time off. At the time, Staci and I had 4 kids. As a matter of fact, Jaci was a newborn and everything was great.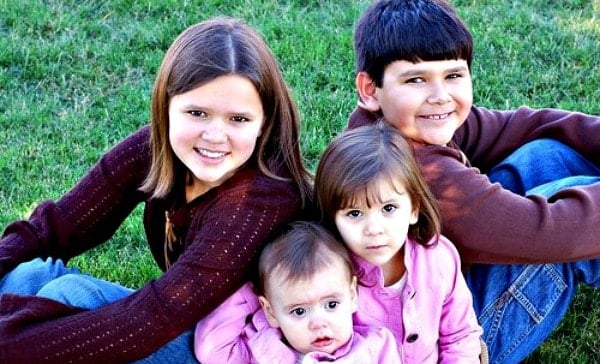 Making a Switch That You Regret
With all that said, let me fill you in with a little of the back story. Staci and I had a great set of friends that had three younger boys. They loved hanging out with our younger girls. We often found ourselves at their house, or the vice versa, all the time. It was like a friendship made in heaven. Like I said above, everything was going perfect; good job, great friends, and fantastic life.
Now, this friend owned his own business and was making a few changes in the office. We had talked several times off and on about ways to fix or improve internal customer service. Customer service was something I felt confident in advising him on since I had been the field for nearly 10 years.
One evening we tossed around the idea that I should come work with/for him as an office manager. My ears perked up at the chance to take the next step in my career. So, I took the position for a small increase in pay to offset medical insurance costs for my family. Life was good. I was working with my best friend, taking charge of the office, and maintaining my responsibilities to my family.
It Goes Downhill From Here
After working just over two months with the company, I saw some things I simply didn't agree with ethically or morally. Subsequently, I was fired for asking questions and not being a "team player". Insubordination was the official term which kept me from being able to draw unemployment. To put it bluntly, I was now unemployed with a family of six. There was rent due, bills to pay and not much of a savings. I was unemployed for nearly 6 months. Not a good time in our life by any means.
You Could Say I Had #SwitchersRemorse
Overall, it was quite a learning experience. I would like to say I was able to get my job back at the air condition company, but that didn't happen. Fortunately, a friend from church helped place me in a solid job that I was thankful to have. Since then, I have learned to second think all major decisions in my life… especially when it involves more than myself. I guess we can all learn from our mistakes and move on. Things are exponentially better now anyways.
What mistakes do you regret?
Do you have switchers remorse about changing mobile service providers? If you have switched from Verizon for any reason, perhaps you should take another look now. Verizon wants to be the right decision for you.