Replacing your home's siding can seem like a daunting task. But if you know what to expect, it doesn't have to be so bad! In this blog post, we will discuss six things that you need to keep in mind before replacing your home's siding.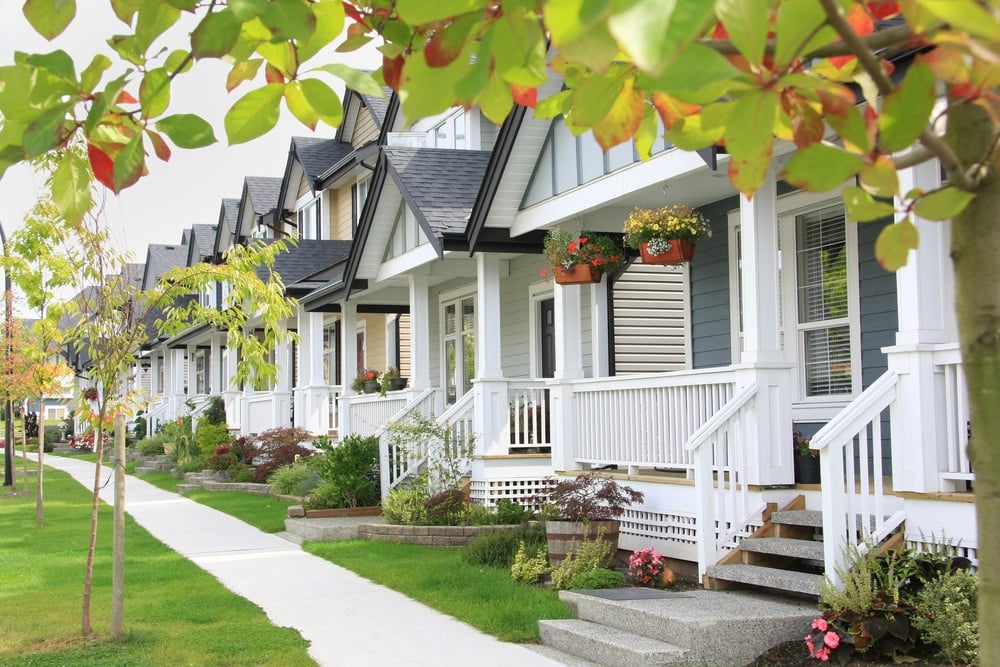 By knowing these things, you can make the process run more smoothly and avoid any surprises. So let's get started!
1. Determine what type of siding you'll need
When it comes to replacing your home's siding, the type of material you choose is essential. The most popular options are vinyl, fiber cement, and wood. Each has its own pros and cons, so it's important to do your research before deciding on one.
For instance, vinyl is a very affordable option and requires little maintenance, but it may not be as durable as some of the other options. On the other hand, fiber cement is more expensive but offers greater durability.
The wood siding looks great and can be customized in various ways, but it requires frequent care and repair. Having a clear idea of what type of siding you need beforehand can help make the process go much smoother.
2. Get an accurate measurement of your home's exterior
Accurately measuring the area of your home's exterior is one of the most important steps in replacing siding. Be sure to measure both the height and width of each section you are replacing. This will ensure that you get enough siding to cover the area and avoid any shortages or overages.
The process may seem tedious, but it's necessary in order to get the perfect fit. The team from kvconstruction.net advise that you measure at least twice to make sure you get the correct measurements.
There is also the option of having a contractor come out and measure the area for you. This way, you can be sure that the measurements are accurate and that there won't be any problems later on.
3. Consider insulation needs
When replacing your home's siding, consider what type of insulation you will need as well. Some types of siding come with built-in insulation, while others require additional insulation to be installed.
This is important to consider, as insulation will help keep your home cool in the summer and warm in the winter. Not all siding materials are equal when it comes to energy efficiency, so make sure you do your research and pick the right one for your needs.
If your house is older, you might want to invest in a thicker insulation material that offers better protection from the elements. This will help reduce your energy bills over time.
4. Determine a budget
Knowing how much you are willing to spend on the project is key. Different siding materials have different costs associated with them, so be sure to factor in those costs before making a decision.
You should also consider any additional costs that may come up during the installation process, such as labor and extra materials.
If you need help creating a budget, it's wise to hire a contractor who can help you come up with one. They will be able to provide insight into potential costs and give you an idea of what type of siding may be most cost-effective for your project.
5. Choose a reliable contractor
Although DIY projects have become increasingly popular in recent years, replacing your home's siding is not one of them. It requires a professional contractor who knows what they are doing. Doing a bit of research can help you find the best option for your needs.
Check out online reviews and ask friends or family members if they have any recommendations. You should also be sure that the contractor you choose is licensed and insured, just in case something goes wrong.
6. Prepare for the installation process
Once you've chosen a reliable contractor, it's time to prepare for the installation process.
This includes clearing out any furniture or items that may be in the way of the work area and covering up any windows that may be directly in the path of the siding. It's also a good idea to have a plan for disposing of any old siding and debris.
Expect the installation process to take a few days, depending on the size of your home. During this time, you may need to stay away from the work area or make other arrangements in order for the contractor to do their job properly.
By following these steps, you can ensure that replacing your home's siding will go as smoothly as possible. With the right preparation and planning, the process can be completed with minimal hassle and disruption.
With the right contractor, you can have the perfect siding for your home that looks great and stands the test of time. So do your research and make sure you're ready before making any decisions about replacing your home's siding.