Are you looking to keep your yard green and lush, but feel overwhelmed by all the different lawn care tips and tricks?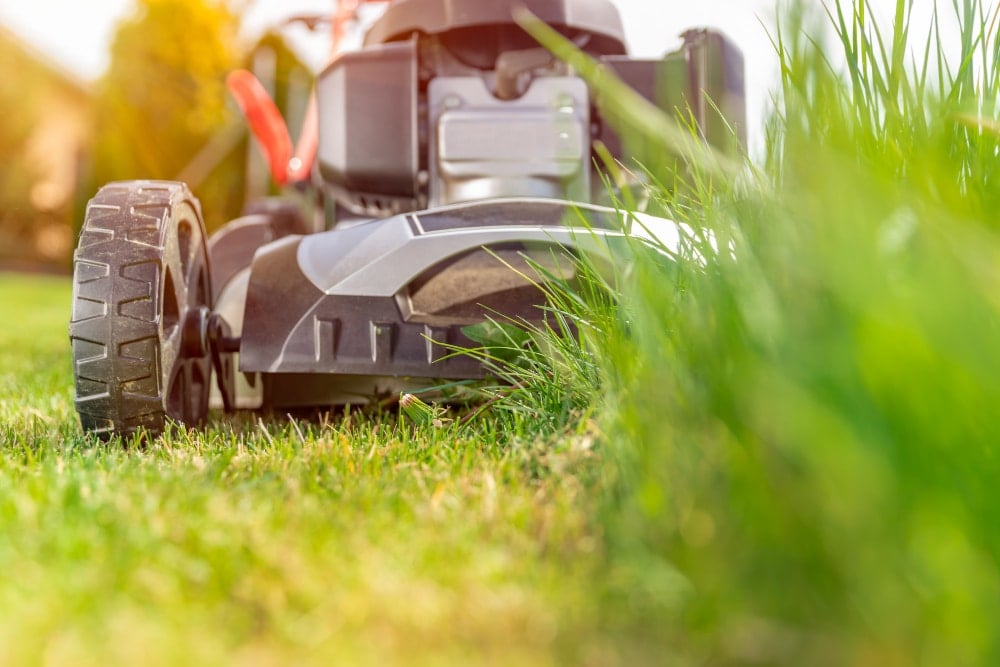 Don't worry – we're here to help! In this blog post, we outline essential lawn care tips so you can have a beautiful yard that will be the envy of the neighborhood. From soil testing and aeration to understanding local weather patterns, get ready for everything you need to know to prepare for the perfect summer landscape.
Read further on for advice on mowing schedules and choosing suitable plants without breaking your budget. With these simple strategies in place, you can ensure that your outdoor space looks its absolute best no matter what season it is
Fertilize the lawn
Maintaining a beautiful yard takes effort and one of the key components to achieving a lush, healthy lawn is the type of fertilizer you use. Finding the right fertilizer can be overwhelming with so many different types available. However, by spending some time researching and selecting the best type of fertilizer you can give your yard the extra boost it needs. Consider factors such as the type of grass you have, the condition of your soil, and your budget.
With a little effort, you'll be rewarded with vibrant green grass that will be the envy of your neighborhood. If you're looking for a Lawn care company in Maryland, for example, to give you a hand, start by looking at reviews and asking friends who they have used. Keep in mind, that understanding your climate is key when selecting the type of fertilizer you use.
Water your lawn regularly
Maintaining a beautiful lawn requires a little bit of effort and attention, but the end result is definitely worth it. Watering your lawn regularly is one of the most important tasks to ensure its optimal growth and health. However, it's important to do it right. Overwatering can lead to waterlogging and under-watering can leave your grass brown and brittle.
So, how much water should you use and how often should you water your lawn? The answer depends on your climate, soil type, and grass variety. Generally, lawns need about an inch of water per week. If it hasn't rained, you can water your lawn once or twice a week, allowing plenty of time for the water to soak into the soil. By watering effectively, you can enjoy a lush and vibrant lawn all season long.
Mow at the right height and frequency
A well-maintained yard is the pride of every homeowner. However, achieving the perfect lawn requires proper maintenance techniques, and one of the most crucial is mowing at the right height and frequency. Mowing has a significant impact on the appearance and health of your yard. When you mow too low, you risk scalping the grass, which can lead to root damage and cause weed growth.
On the flip side, when you mow too high, you restrict sunlight from reaching the grass, which can result in thinning and poor growth. Therefore, learning why mowing correctly can make a huge difference in yard appearance is essential for any homeowner looking to have a lush and healthy lawn.
Edge your lawn to create a clean look
There's something about a neatly edged lawn that brings an undeniable air of sophistication to any property. But beyond just looking polished, edging serves a functional purpose, too. By defining the borders around flower beds, trees, and other obstacles, you create a clear separation between your garden and your lawn. This makes mowing and maintaining your lawn easier because you won't need to navigate around any stray plants or landscaping features.
Plus, when you edge your lawn, you allow those beautiful blooms and ornamental trees to take center stage, rather than being cluttered by overgrown grass. So if you want to elevate your home's outdoor aesthetic and give your garden the attention it deserves, roll up your sleeves and get to edging!
Overall, proper lawn care can be a long and arduous task but the effort you put in to maintain your yard will be worth it in the end. With the essential tips listed above you'll have the skills and knowledge necessary to create a beautifully manicured landscape with lush, healthy grass that all your friends and neighbors will admire. And who knows, you may even find yourself inspiring more than a few of them along the way!
Lawn care requires planning, dedication, and consistency– if you keep these tips in mind and take the initiative to use them, your hard work will surely pay off with a stunningly beautiful yard. Keep in mind, a good lawn care company can help you achieve your goals and make your lawn maintenance projects easier. So, take the time to research companies in your area and find one that meets all of your needs. Good luck!