Going on a trip is always exciting – seeing new places, meeting different people, and having unique experiences can often be thrilling! However, there's also the hassle of packing everything you need before departure.
5 Essential Items To Pack For Your Next Trip
To ensure that nothing important is left behind, it pays to have a list containing items essential for an enjoyable time away from home. This blog post will provide an overview of five products travelers should never forget when planning their next getaway.
From toiletries to technological gadgets, these must-haves will guarantee added comfort and convenience for whatever destination life takes you. So whether it's a beach holiday or an exploration vacay – let this guide help make sure not even one crucial thing gets missed in preparation for your journey!
1. Delta 8 THC Gummies
If you're planning a trip, remember one essential item: Delta 8 THC Gummies. These tasty treats provide delicious relief on the go, giving you the benefits of the popular delta-9 THC without the intensity of its psychoactive effects. As a bonus, Delta 8 gummies from CBD.co come in various flavors and potencies, so you can easily customize your edible experience. Whether traveling short or long distances, having a stash of Delta 8 gummies is the perfect way to soothe stress and anxiety while keeping energy levels high.
2. Sunscreen
As the warm weather draws near and days grow longer, remember to pack sunscreen in your luggage on your next trip. Sunscreen is a necessity any time of year, but it's especially important if you're spending time outside during the sun's peak hours. It's easy to underestimate the sun's strength, so it pays to be prepared. Make sure you choose a sunscreen that offers SPF protection, which will help protect your skin from UV and harmful UVB rays. Keep sunscreen on hand always, especially when venturing outdoors – even if there's cloud cover or it doesn't feel very hot outside. Don't let this simple step slip your mind – come prepared and enjoy sunny days together safely!
3. A First Aid Kit
Traveling should be an enjoyable experience, and a first aid kit should always be included in every trip itinerary. Not only will it come in handy if you or someone in your group sustains minor cuts, scrapes, or abrasions, but it can also provide items that come in handy when traveling: including band-aids, gauze pads, and medical tape. Having a first aid kit with you on trips can also help you to feel more secure and ready for any situation that could potentially arise.
Be sure to include all the necessities such as basic medications like ibuprofen or acetaminophen, face masks to wear on flights, water purifying tablets if you're going somewhere without access to clean drinking water, sunscreen for extended sun exposure days – there are lots of little things that can go into your kit! Most importantly, ensure a first aid kit is packed before setting out on any adventure.
4. An External Battery Charger
On the road, our phones, tablets, and laptops are constantly used for making calls, sending emails, streaming entertainment, and browsing the web. All this activity can take a toll on your device's battery life. A reliable external battery charger on your next trip is essential for staying connected and productive. An external battery charger ensures that even during long days without access to a wall outlet, you'll have the power to keep going – whether heading out on an impromptu day trip or traveling across continents.
5. A Portable Speaker
Taking a portable speaker with you on a trip is a great way to create an enjoyable and memorable experience for everyone. Whether you are going camping, tailgating, or just basking in nature and enjoying each other's company – a speaker can add to the ambiance of any outdoor event. Small enough to be taken anywhere, modern speakers offer amazing sound quality while being shockproof and waterproof – making them ideal for traveling and getting messy without worry! Plus, they come in various sizes, so it's easy to tailor the sound to however small or large your area.
Amazing Tips to Make Your Next Trip Memorable
1. Plan and Customize Your Itinerary
The first and foremost tip for a memorable trip is carefully planning and customizing your itinerary. Knowing what activities you want to participate in and places you want to visit will help you make the most out of your time. Start by listing all the attractions you might be interested in and note their operating hours, ticket prices, and location. This will help you create a realistic plan to include as many activities as possible.
Don't hesitate to venture off the beaten path and discover hidden gems or lesser-known attractions in your destination. Opting for unique experiences will undoubtedly make your trip more memorable. Remember that you can always add or remove activities from your itinerary during the journey – flexibility is essential when traveling.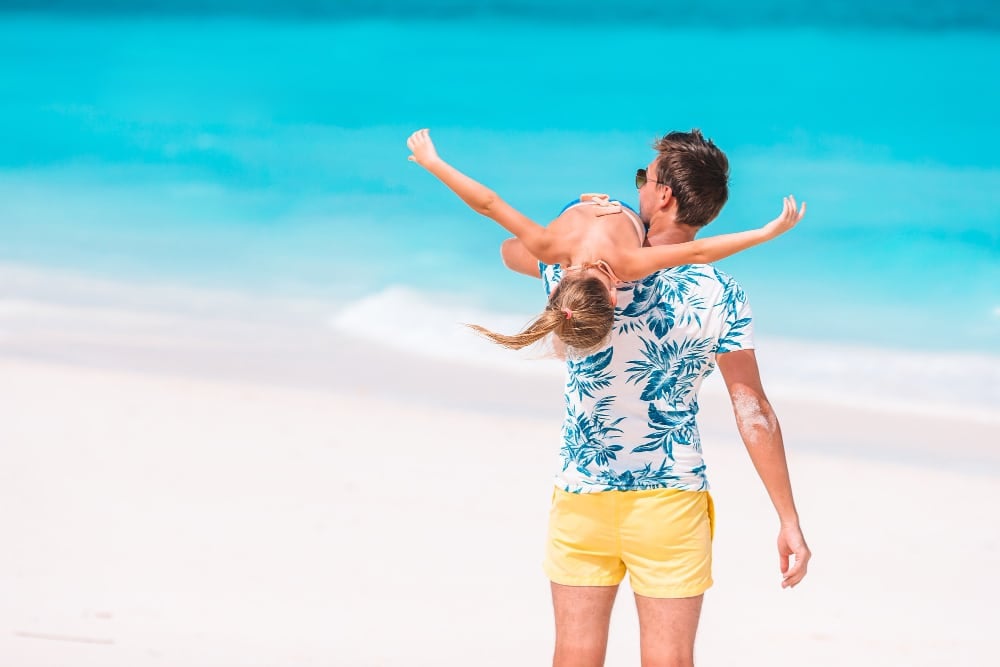 2. Capture Photos and Create a Travel Journal
One way to ensure your trip remains memorable is to have plenty of photos and stories to look back on. Invest in a good quality camera or smartphone to capture the best moments, and don't forget to back up your photos regularly to avoid losing precious memories.
3. Meet New People and Immerse Yourself in The Local Culture
One of the best ways to make your trip memorable is by interacting with locals and immersing yourself in their culture. They often have insider knowledge about the destination and can give helpful tips and suggestions on things to do, places to eat, and hidden gems to explore.
Embrace the local culture by attending festivals, trying traditional foods, and learning a few phrases in the local language. This not only enhances your travel experience but also creates lasting memories that you will cherish forever. Furthermore, making friends from around the world adds a unique and personal touch to your travel memories, making them unforgettable.
Conclusion
No matter where life takes you this summer—or any other season—be sure to pack these five essential items before heading out on your next adventure! From preventing sunburns with sunscreen to keeping devices powered up with external battery chargers, having these essentials handy can make all the difference between an exciting experience full of memories or an uneventful one spent wishing things were different! So don't forget them; they're worth their weight in gold! Happy travels!