Taking care of your family is no easy task, as there are always so many things to do. You may even feel like you never have time for yourself as you are always running around trying to get things done. However, there are certain steps you can take to run your household smoother. Here are six things you can do to make things easier when taking care of your family.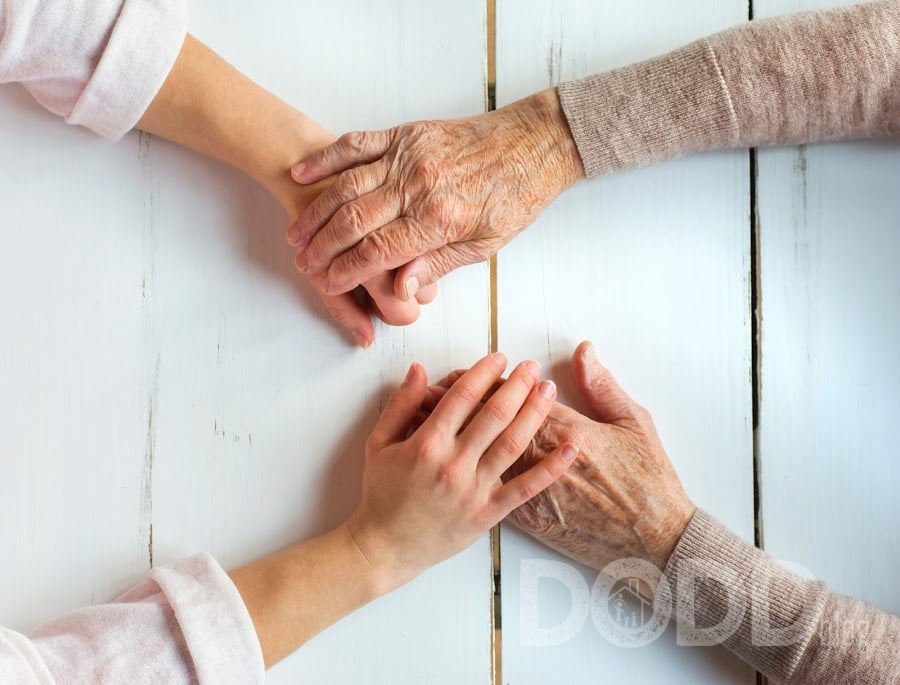 Make your home smarter
If you want to make things easier for yourself when taking care of your family, you should consider making your home a smart home. If you're not familiar with the term, smart homes are simply homes that connect to Wi-Fi. This connection allows you to control gadgets in your home through an app.
This central control can be done from a phone, tablet, or some other electronic device. With smart control, you can automatically regulate your thermostat. The weather is constantly changing making it difficult to keep your home comfortable. You're always adjusting the thermostat to keep up, and it's beginning to stress you out. You can simply control the temperature of your home with a smart thermostat from your smartphone or tablet. Start with simple things like these and see how you and your family feel about it first.
Get stairlifts for old parents.
For aged parents, decreased mobility is one of the biggest issues they face. Several factors contribute to this. It could be health issues, joint issues, hip pain, and a host of other factors. Apart from just moving around, moving up and down the stairs poses great difficulty.
To make things easier for your old parents, consider getting a stairlift. A stairlift is a chair on a rail that moves up a staircase. This is very helpful for moving safely between floors. If you are in the UK, Birmingham stairlifts reduce the risk of a devastating fall. It makes life easier for them as well, especially for those who still like to be active and do chores. This is perfect for those who don't want to move into assisted living facilities.
Meal plan
Meal planning is one thing that makes taking care of the family easier. It can be quite stressful thinking about what to prepare for your family every single day. Having a meal plan will make things easier for you. Meal planning is often done to cater to the week, so you have an idea of what to prepare for your family. With this, you can effectively do grocery shopping as well. Overstocking and understocking are also significantly reduced when you plan your family meals.
Have a Routine
Systems and routines make everything easier. If you are the type that gets overwhelmed when you think of pending tasks, having a routine will make things easier for you. Developing a routine that works for you and your family will make life easier for everyone. Routines will help you and the family perform tasks on autopilot. This reduces the stress of thinking about your tasks for the day. When there is a laid-down routine, the family operates more smoothly.
Delegate Chores
Taking care of the family involves chores, and if you want to make things easier for everyone, you should delegate chores to each family member. What does this have to do with anything? First, it doesn't help if you are overwhelmed with taking care of the family and doing things around the house. You can't take care of anyone if you are down. So, you need to preserve yourself.
Delegating chores ensures that everyone takes care of the home. Put someone in charge of taking out the trash, cooking on different days, doing the laundry, etc. With this, taking care of the family won't seem so tedious because everyone is helping out. You can even turn chores time into family time. This is a good way of bringing the family together.
Set Family Rules
Making family rules helps in taking care of the family better. Family rules are put in place as a guide for family activities to run smoothly, and different rules can be put in place. For example, you can make it a rule that all family members should be at the dining table by 7.00 pm. This rule will go a long way to ensure that all family members are present for dinner. It will also reduce the stress of having to chase after or look for anyone, as they all know where they are supposed to be.
You can also make a rule that there should be no phones at the dining table. This guarantees a wholesome family meal with undivided attention. Every family member can freely express feelings without hindrance.
Taking care of your family can be tedious, but there are things you can do to make things easier for you. These six things above that can help improve family life. Implement these tips, and you're sure to have a better time taking care of your family.