No pet owner likes to think about it, but unexpected medical expenses can arise when we least expect them. While predicting our pets' future health and well-being is impossible, an insurance policy may help provide a little peace of mind in knowing that any sudden vet bills won't wreak havoc on your financial security.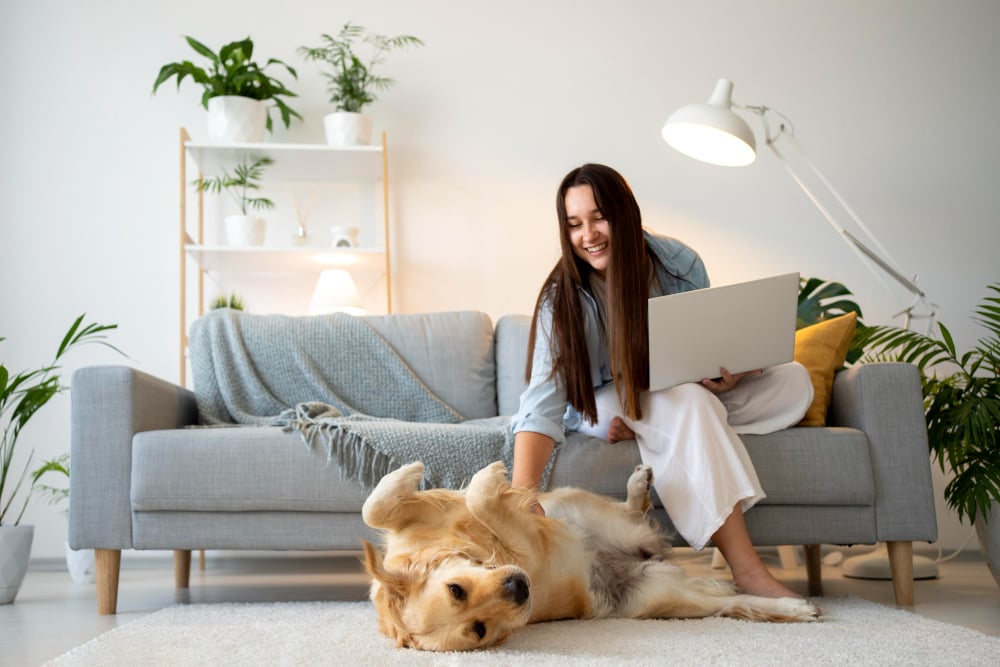 Suppose you are considering pet insurance or want to learn more about what kind may be best for your family. In that case, this blog post is full of advice and information to give you the knowledge necessary to make an informed decision.
1. Pre-Existing Conditions
Pre-existing conditions are a common source of unpredictable costs when it comes to pet care, but they're not necessarily always covered in pet insurance policies. Before enrolling your furry friend in any pet insurance plan, read the details carefully and understand what is (and is not) included. Ensure that you're covered for any health issues your pet may have had before enrolling for the policy, or it will be an unwelcome surprise when a vet bill arrives with no coverage after all. It pays to be informed and well-prepared when deciding about our beloved pets.
2. Coverage Options
When it comes to taking care of your pet, consider investing in pet insurance. Several coverage options differ in terms of deductibles, premiums, and what the policy covers.
You should research all your options to determine which is best for you and your pet. For example, if you want maximum protection, policies are available that cover everything from accidents to illnesses, routine wellness visits and more.
On the other hand, if you're looking for an inexpensive option or want peace of mind in an emergency, some policies will cover only accidents. Whatever the case, it's good to know that choices are available when protecting your furry friend.
3. Waiting Periods
Waiting periods for pet insurance can seem unnecessary when trying to provide the best care for your furry family members. But waiting periods are an essential part of any policy, as they help protect both the insurer and the pet parent.
They allow coverage providers time to ensure everything is in order – from paid premiums being up-to-date to any additional policies or riders that need to be in place.
And knowing there's a buffer period between signing up for a policy and having it go into effect means that pet parents can set aside adequate funds in case their animal gets sick or injured before coverage kicks in. Even though waiting periods may feel stressful initially, it's helpful to remember they can ultimately provide peace of mind.
4. Reimbursement Options
Filing a claim with your pet insurance provider can be a great way to manage care costs for veterinary visits, medications, and surgeries.
But not all plans offer the same level of reimbursement, so it's important to understand the specific details of your policy. Reimbursement levels can vary widely—from 70% up to 100%.
Some policies also have caps on annual or per-incident reimbursements, so they may not provide full coverage if your pet has an urgent or recurrent medical issue. Be sure you read through all the fine print to get a clear picture of what to expect when filing a claim.
5. Exclusions
Before purchasing pet insurance, you must know your policy's exclusions. While all policies won't necessarily have the same exclusions, there are some general conditions to consider. For example, some policies may not cover certain breeds or illnesses specific to that breed.
In addition, dental care may also be excluded from a pet insurance policy. These exclusions are listed in the policy's small print and should be considered before purchasing. Pet owners must know what they are getting with a policy before making decisions.
6. Choosing a Provider
Choosing a pet insurance provider is an important decision for pet owners. Research and compare options from different companies to find the best fit for you. First and foremost, selecting a provider with a good reputation, strong financial stability, and positive customer reviews is wise.
You should also consider factors like deductibles, premiums, and coverage options so that you are confident your puppy or kitty will have the protection they need that fits within your budget. Evaluating all of these points will put you in the best possible position when selecting an insurer.
The need for understanding the different coverage options associated with health insurance can be a daunting task. But with some knowledge and research, you can make an informed decision that is right for you and your family.
Stay calm by the jargon associated with health insurance. Take your time and find the right provider; you will probably be glad you did.