Do you ever have those moments when it seems the world is moving in fast forward? You know, those moments when you can't tell which direction you're going? Well, over the past few months between traveling for work, managing the family, and handling life's daily grind, I am more than ready for a break.
So when Carnival Cruise Line asked me to partner with them, I was completely on board…one of their ships. Thankfully, Staci and I, plus our three youngest daughters, were invited to set sail on a Western Caribbean cruise out of the Port of Galveston, which is an easy five hour drive for us. So, we're off to have fun, relax, and disconnect from the world. That's right – no emails, no phone calls, no worrying about what's for dinner! We're just going to chill out and let Carnival put us on cruise control.
Top 10 Ways to Disconnect on a Carnival Cruise
1. Book a Room with a View – Even with all the activities and amenities on a Carnival ship, one of the things I love most is the view looking out from the ship. I find the best time to just relax is in the comfort of my room or on the balcony. There are countless times we've seen dolphins, jumping fish, and amazing sunsets that felt like they were just for us.
2. Hang by the Pool – Leave your phone in the room (because it probably isn't going to work) and find a spot poolside. With multiple pools onboard, you're sure to find a spot fit for a king or queen. Relax, soak up some vitamin D, and let the kids enjoy the perks atop their traveling oasis.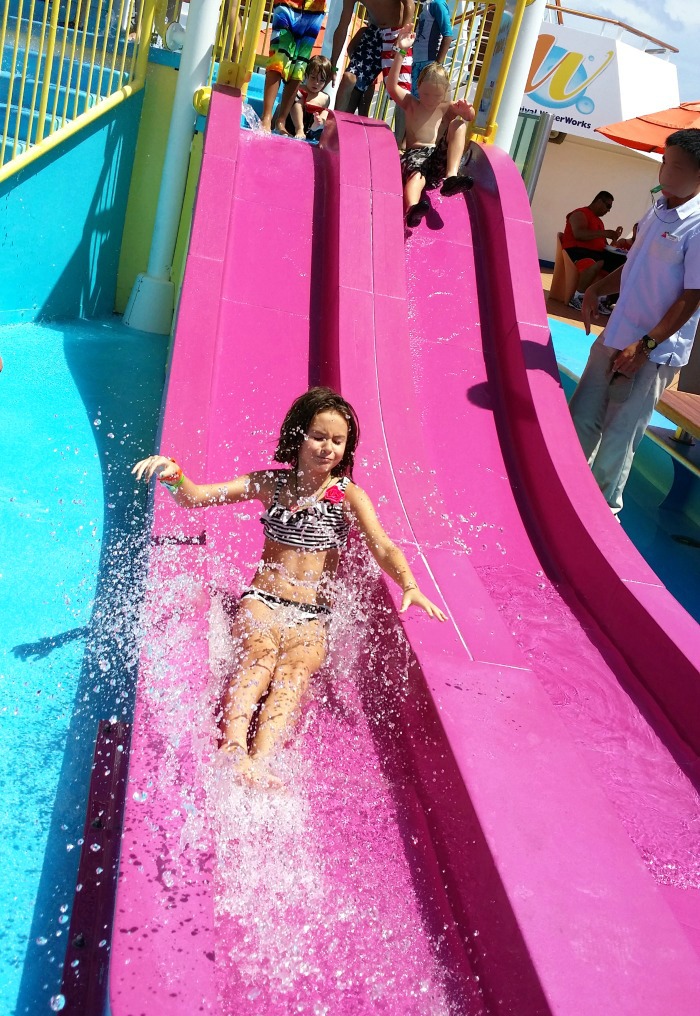 3. Enjoy All the Dining Options – "What's to eat?" is normally the number two question from my kids when cruising. "When are we going to the pool?" is the first. If you're looking for good food, the ship is the place to be. Carnival has a kitchen staff to beat. They're trained chefs and culinary experts, so you don't have to worry about food. All you have to do is look forward to the next delicious meal coming your way. And the best thing is, there's something for everybody.
4. Read a Book – This is one of my wife's favorite things to do on the ship. She loves visiting the ship's library, finding a quiet spot, and diving into a good book for a while.
5. Visit Somewhere New – If you're really looking to step into a new world, the best thing you can do is trying something you've never done before. Take advantage of Carnival's hand-selected excursions. They offer some of the best local providers at every port of call, so you can relax and focus on having fun.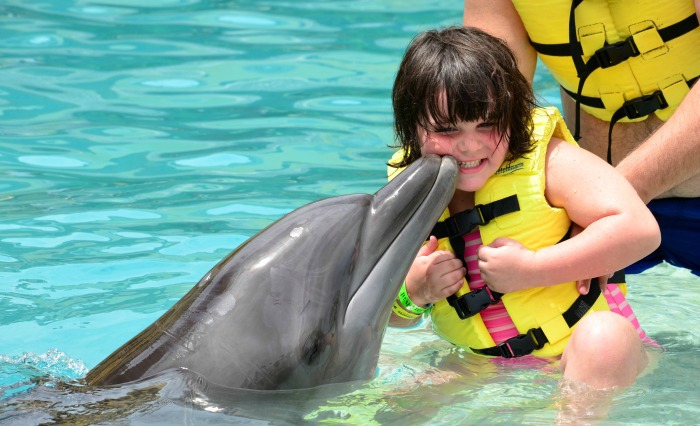 6. Have a Laugh – What better way to escape the sun than to grab a drink and have a laugh? The Punchliner Comedy Club showcases entertaining, over the top talent. Carnival even teamed up with renowned comedian and TV personality George Lopez to create this special venue. I love it mostly for the two nightly shows. The Punchliner offers a family-friendly show for the kids, but also a not-so-family-friendly show for adults.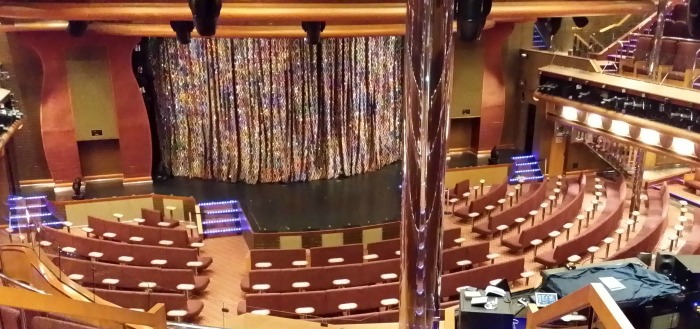 7. Get Some Adult Time – Traveling as a family is great, but it's nice to take a break from time to time. Let the little ones test the bounds of Camp Ocean. There, they can play games, do crafts, make friends, and of course, make memories of their own. Got teens? No worries! My son had a blast in Club O2 – where only the teens go to chill. He loved having a space that catered to his tastes and likes.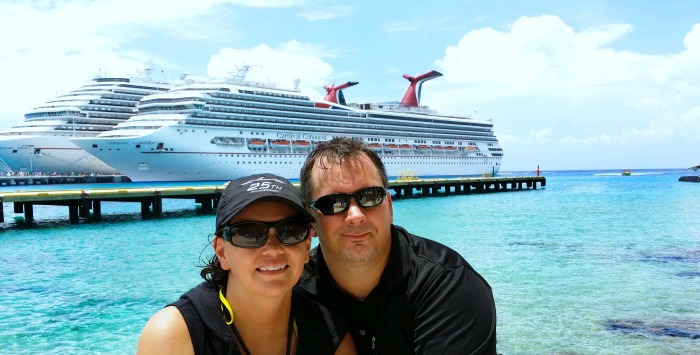 8. Pamper Yourself – If you really want to relax, take a time-out and visit Carnivals Cloud 9 Spa for a rejuvenating experience. I can tell you that I wasn't thinking about emails, online meetings, soccer schedules, or anything of the sort. I was just chilling out with my best friend, getting a couple's massage, and floating away from the world.
9. Meet New People – I like to say I'm a little bit of an introvert when it comes to meeting new people in person. But I found it funny when sailing on a ship, mingling with hundreds of people is not hard at all. We had a blast meeting families from other states and countries who were traveling just like us. Carnival offers multiple venues like stage shows, live music, and karaoke nights for folks to get together and have fun.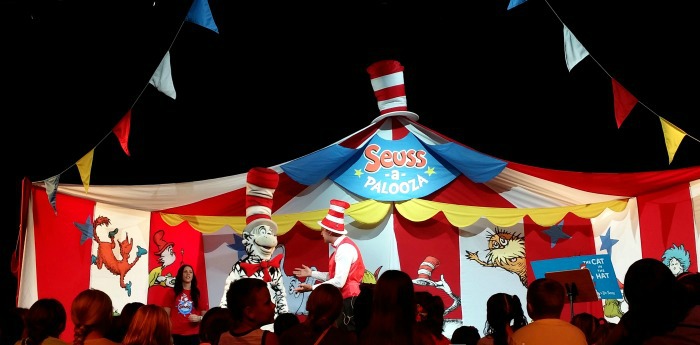 10. Put Everything Down – To truly, truly disconnect from all your stresses, you must put everything down. Put down your daily planner, lock your cell pone up in the safe, grab your spouse and/or kids and set sail for a week. Trust me, after your vacation is done you'll be relaxed and full of memories that will last a lifetime.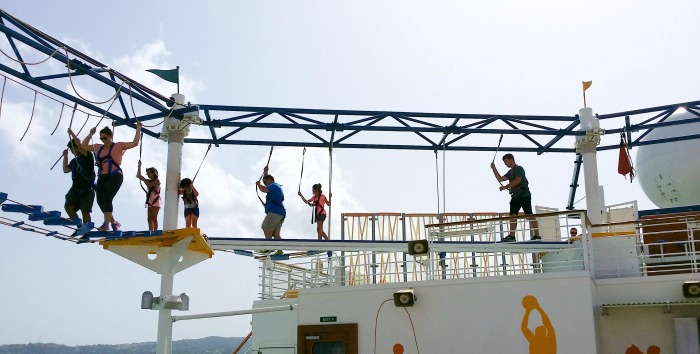 Hopefully, my top ten tips are enough to inspire you to break away from the hustle and bustle of everyday life, and disconnect on a relaxing cruise to paradise.
Have you cruised with Carnival out of the Port of Galveston? What helps you relax while cruising?
This post was created for Away We Go with Carnival, the destination for getting in the getaway state of mind. Head on over.