We all know how important it is to get a good night's sleep. Pajamas are the perfect solution for those who have trouble going to bed or staying asleep. You should choose the one that has focused on creating high-quality, comfortable clothing that will keep you warm during the winter months but also cool in the summer months so you can rest easy no matter what time of year it is!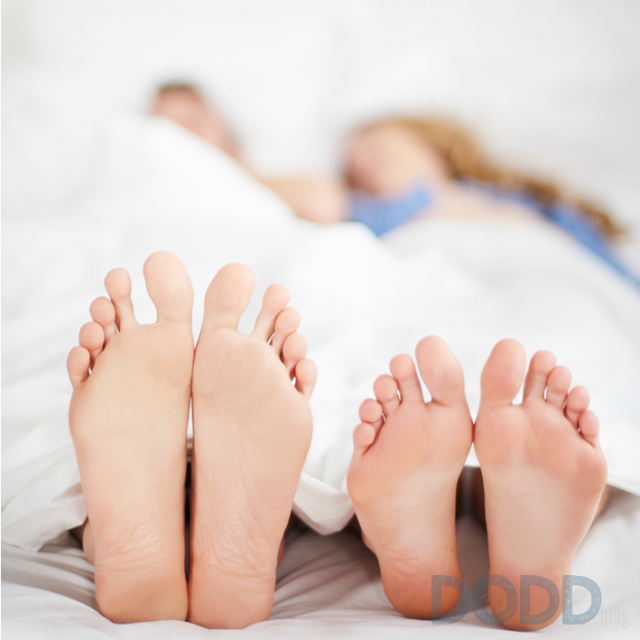 What is sleepwear and why do you need it
Sleepwear helps you to catch ZZZs! Sleep can be hard enough as it is, so why not invest in clothing that will help you to get the most out of your bedtime. pajamas that are designed with a range of loungewear and sleepwear for women and men who want soft fabric against their skin all night long.
This brand also values comfort above everything else – there's nothing worse than being restricted when trying to snooze or feeling too hot under the covers. LazyOne pajamas are made with love from high-quality materials such as cotton and modal, which means they're free from irritating chemicals like formaldehyde (which is often found in synthetic fabrics).
The designers at LazyOne aim to make products that help you to get the best night's sleep possible. They are designed with fun and clever details like print designs, pockets (for your phone), and even hidden zippers (that blend in seamlessly on LZ Loves Me Pajama Sets.
How to choose the right style for your needs
One of the most important aspects of sleepwear is choosing one that fits your style. This will help you feel comfortable and confident each night as you prepare for bed. You want to choose items that are appropriate for whatever environment or lifestyle you have.
That is why we have put together some tips and tricks to help you choose the right sleepwear:
Make sure that your clothing is appropriate for where you will be wearing it. For example, if you plan on sleeping in a cold room, then make sure your pajamas are warm enough. If they aren't, consider putting long underwear under them or adding another layer of warmth such as a robe over top.
Choose clothes that fit comfortably without pinching or binding anywhere. You want items loose enough so air can circulate but not too baggy either. This may cause discomfort when lying down at night.
It's important to wear something comfortable and breathable during the summer months because we tend to get hot easily.
Different types of sleepwear available on the market
There are many styles of sleepwear available on the market today to choose from. Some examples include:
Pajamas – Pajamas tend to be composed mainly of cotton, satin, or silk for a soft and smooth feel against your skin. This type is great for wearing in bed during colder months because it contains extra warmth while still allowing air circulation. However, they aren't recommended for summertime when you will likely get too hot sleeping in them.
Nightgowns/Négligés- These types of clothing items are typically made with lighter materials such as lace or sheer chiffon that provide more ventilation than pajamas do but less than robes do. They come in a wide variety of lengths and cuts so you can find one that fits your body type well.
Robes – This is a great option if you tend to get hot while sleeping or don't mind wearing something heavier against your skin. The robe covers the entire front of the body so it's typically made with cotton, silk, satin, or flannel because these are materials that provide more warmth than lighter fabrics do. However, they may not be as breathable as other types mentioned above which could cause you to overheat at night.
Tips for buying a new set of bedclothes or pajamas
First, consider your budget and what type of materials you prefer to have against your skin. Are they light and airy so that they won't cause you to overheat? Or do you want something heavier with less ventilation because it will likely be cold at night where you live? You can choose from many different types of fabrics such as cotton, silk, satin, or flannel depending on how much warmth vs ventilation balance is right for your needs.
Second, determine which items will work best for sleeping in based on their purpose – sleepwear (tops/bottoms), outerwear (warm robe), or loungewear (lounge pants/tank tops).
Third, think about the style that is right for you. This includes whether you want shorts or long pants, t-shirts or tank tops, pajamas with buttons vs zipper closures, and so on. You can choose from many different styles depending on your personal preference.
If you've been struggling to get a good night's sleep, it may be time for some new bed clothes or pajamas. Sleepwear is designed with comfort in mind and can help make the transition from wakefulness to restful slumber easier. But how do you choose? The answer is simple – know your needs!
Different styles are available on the market depending on what type of sleeper you are, so take this into consideration when picking out your next set of linens or loungewear.