Let's take a trip. One that leads us back to the 80's & 90's rock and rap hits. I survived a generation of MTV back when MTV mostly played music videos. Remember when Downtown Julie Brown would host shows of dancing and countdowns? Headbanger's Ball was something you would have to stay up the depths of night to witness.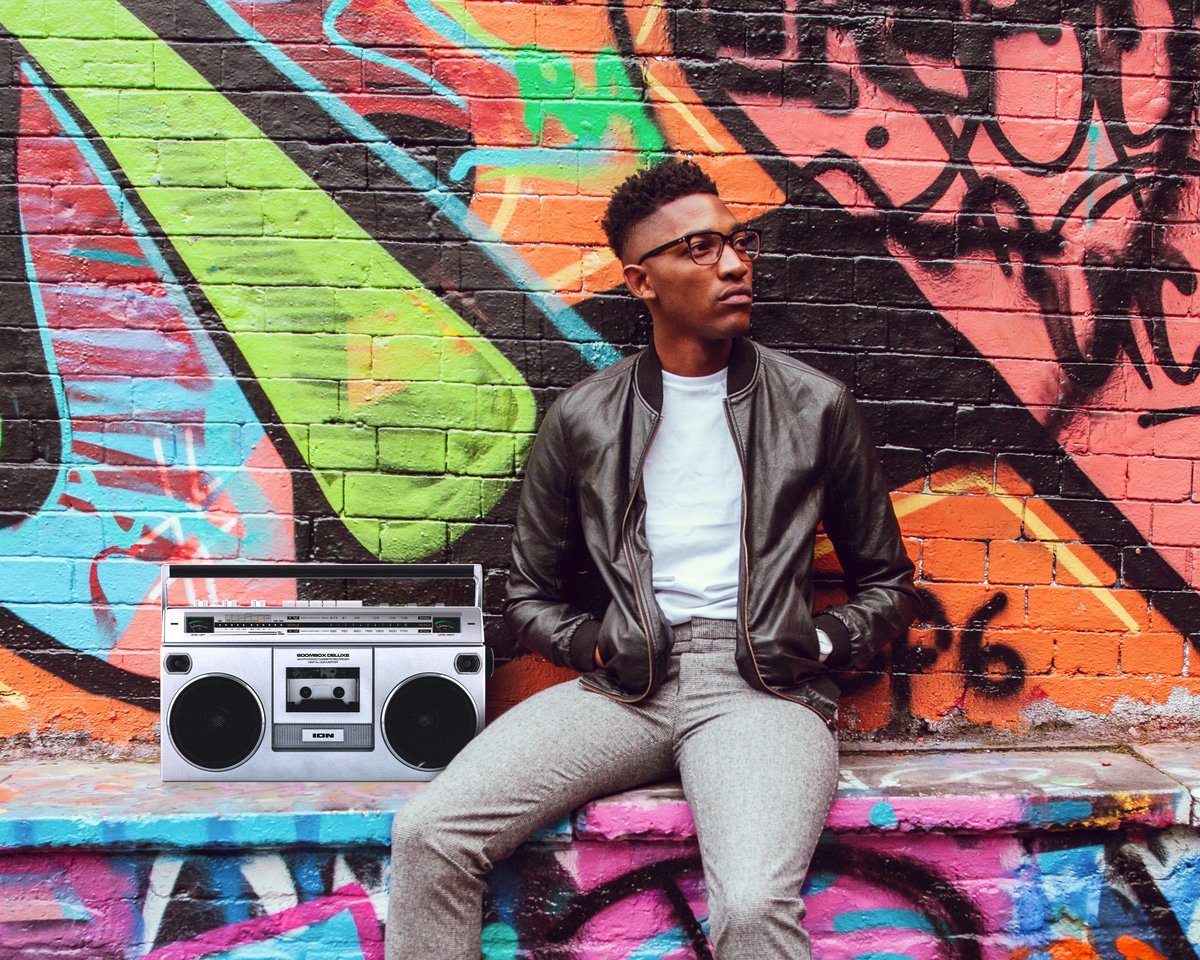 Greatest Rock Bands of All Time
To me, Some of the greatest rock bands of all time hit in the '80s & '90s. Yep, I was pumped and jamming out to the likes of ZZ Top, Motley Crue, Rush, The Police, Def Leppard, Van Halen, Journey, Chicago, John Mellencamp, Sir Mix-A-Lot, Run DMC, and The Beastie Boys. I would blast my jams on something similar to this ION Boombox Deluxe Bluetooth Speaker.
Deluxe may look retro, but it's as modern as can be: It streams music wirelessly from any Bluetooth®-enabled device and it has USB playback capability to handle virtually any other music source. With bass and treble controls, you can customize the tone to your exact taste.
Boom Box Deluxe combines the best of the old with the best of the new. It adds up to non-stop fun.
Facts About My Favorite Artists
Motley Crue
Motley Crue's concerts were extremely loud. So much so that one fan even sued the band after suffering hearing loss during a show. The case was thrown out in 1997 when the judge ruled that the fan knew the show would be loud. Wow.
Vince Neil and Tommy Lee actually used to hate each other. Neil would remind Tommy Lee that he had Pamela Anderson first.
Run-DMC
Run-D.M.C. is a band with a lot of firsts: they were the first rap group to grace the cover of Rolling Stone, the first rap act with gold, platinum and multi-platinum albums, the first rap act to appear on MTV, and the first rap act to sign a major endorsement deal (with Adidas).
Chicago
Chicago's original name was actually "Chicago Transit Authority." Their first album even had the same name.
The city of Chicago told the group that they could not use that name and they were forced to shorten it to just "Chicago."
Van Halen
Eddie and Alex were both born and raised in Holland. Their family moved to Pasadena, California in 1967, when Eddie was only 10 and Alex was 12.
David Lee Roth left music to trained to become a paramedic in 2004. That same year, the band reunited with Hagar.
Beastie Boys
Licensed To Ill from The Beastie Boys became the first rap album to hit #1 in the US. Dr. Dre was their DJ before he ever hosted a rap show on MTV.
The "Boys" in the group are from New York City. Plus, they are all Jewish… except both Adams are only half-Jewish. They were not really brought up with religious traditions of their Jewish faith.
These were just a few of my favorite groups when I was growing up. I hope you enjoyed the facts.
Who are the Best Rock Bands of All Time?
I know mine, but here is USA Today Top 10.
– The Beatles
– The Rolling Stones
– U2
– The Grateful Dead
– Velvet Underground
– Led Zeppelin
– Ramones
– Pink Floyd
– Bob Marley and the Wailers
– Sly and the Family Stone
Did you have a 80's & 90's band you jammed out to? Was band(s) was your favorite?