Accidents are an unfortunate part of life, and they can be especially difficult if you're injured in a car accident.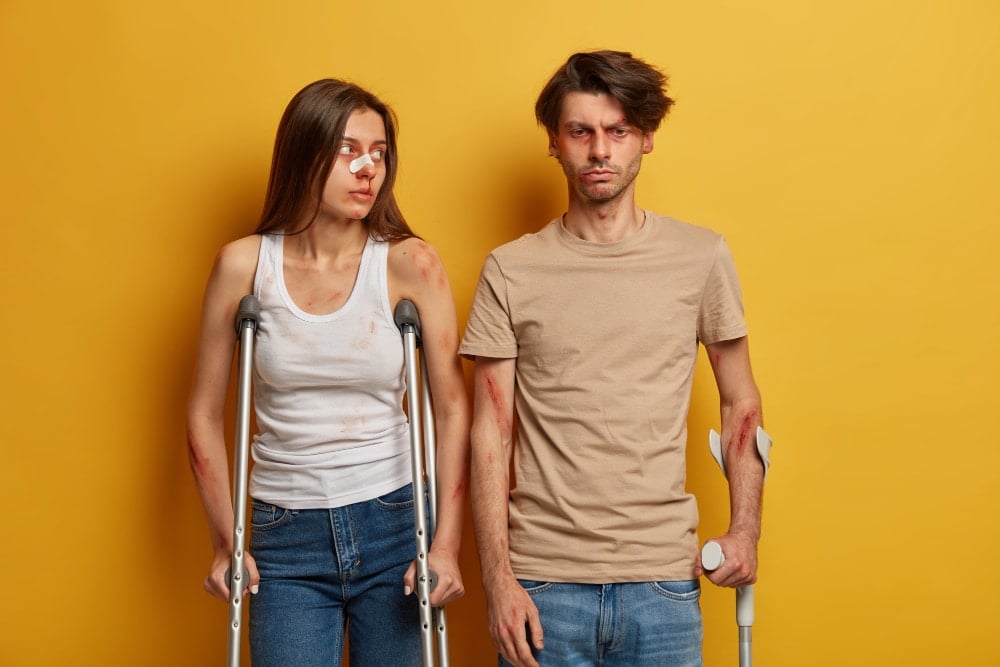 When dealing with a vehicle collision, it's important to understand the legal steps you need to take to protect your rights and get fair compensation for any injuries or damages that occurred.
If you were involved in a road accident in Brooklyn, New York five key steps should be taken right away. Taking these key steps is essential for protecting yourself from unfair treatment by insurance companies or other parties involved after an auto accident.
Report the accident
Even if no injuries occurred or there was just minor damage, reporting the accident is important to have a record of what happened in case any issues arise later. When speaking with the police, be honest and provide as much detail as possible regarding the accident. Include the names and contact information of any witnesses that were present and any information on the other driver.
When the police make the report, be sure to get a copy for your records. This will help you later if there are any disputes about the details of the accident.
Think about the legal representative
If you have been the victim of a car accident, it is important to consider retaining a legal representative. An experienced and reputable car accident lawyer in Brooklyn can help protect your rights and ensure that any settlements are just and fair. They can also ensure all paperwork related to the accident is properly filed and completed with accuracy.
Additionally, having a legal expert on your side can also help in determining who caused the car accident and what type of compensation could be included in a settlement. You may also want to consider if the other party was at fault and needs to pay for your medical costs or any repair bills related to the accident (which is especially true if the other driver does not have insurance coverage).
Medical examine
Furthermore, if the accident was serious enough to cause physical injuries, it is important to seek medical attention right away. Even if you do not feel significant pain or discomfort, it is still important to get a medical examination. Some injuries may not show up until days or even weeks after the incident and seeking immediate medical attention can help protect your health as well as document the level of harm you have suffered.
The doctor's medical report can also be used to back up any claims you make regarding the accident. This document can be key to any legal proceedings that may follow the accident.
Collect evidence
Gathering and documenting evidence of the accident can be important to help in your case. Evidence could include photographs of any damages that occurred, medical reports, or videos from surveillance cameras that may have caught the accident unfolding. It is also helpful to keep a record of all communication with the other party involved, including emails or texts.
On the other hand, you should also be wary of any evidence the other party may have collected. If they are trying to prove that you were at fault, it is important to review their evidence carefully and make sure it is fair and accurate.
Also, when dealing with a car accident, it is important to stay organized and keep all documents related to the incident in one place. Keeping these items together will make it easier to submit them for any potential insurance claims or legal filings.
Negotiation
Finally, it is important to consider negotiation and settlement with the other party. However, before agreeing to any settlement, make sure to have a qualified lawyer review the terms of the agreement as well as any insurance documents that may need to be signed. Insurance companies often offer low settlements and a lawyer can help you get what is fair.
Additionally, having a lawyer present during any negotiations can help ensure the process is completed fairly and according to the law. If a settlement cannot be reached, your lawyer will also be able to assist in filing suit or getting an arbitration award for the damages sustained.
Sure, navigating the legal process following a car accident can be an intimidating task. But, it is important to remember that you have rights, and it's essential to protect them by collecting evidence, seeking medical attention, and considering hiring a lawyer or negotiating with the other party for fair compensation.
While this may seem overwhelming at first, taking these steps will help ensure your interests are protected during any potential insurance claims or court proceedings related to the incident.