Spending so much time and money on children's parties shows how much families really care for them. Yet, while you are looking for the most amazing decorations and attempting to apply the perfect frosting to an outrageously extravagant cake, perhaps your kids would prefer that you spend time with them and just be more casual.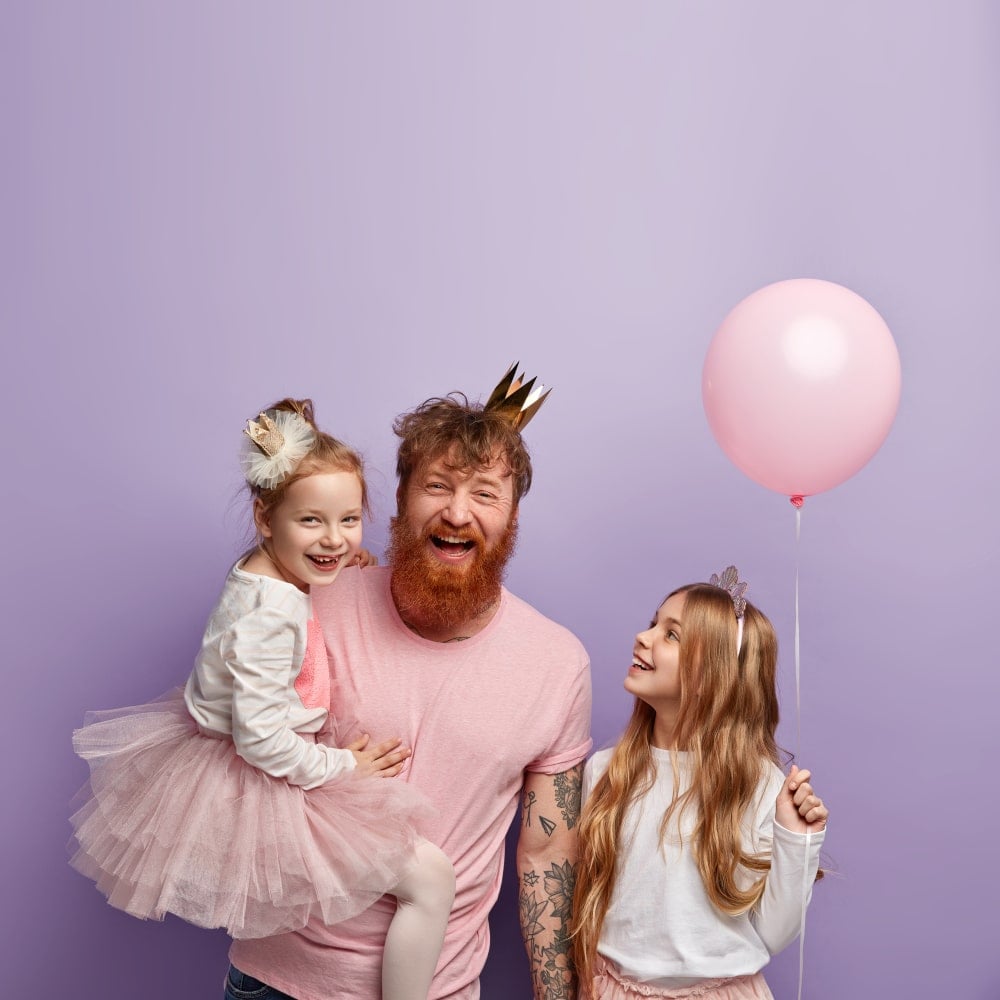 Perfect Party For Your Kids
Here are some tips to follow if you're seeking simple ideas to help you organize a meaningful, fun, and budget-friendly party for your kids.
1) Meal Prep
Kids generally consume far less than adults so your meal planning will be more simple. Assume each kid will consume one portion of each type of food. Realistically speaking, that child probably does not need any more than one little bunch of grapes. You can use the same concept to serve each dish you have planned and calculate how much you will need by multiplying by the visitors. For the sake of variety, see to it that each person gets two or three additional portions of each meal, just in case one youngster does not like it or they want more.
Be sure if you want to include parents too. Parents who opt to be close to their children may feel this is important. Therefore, make sure to have black coffee in the cupboard and some finger foods for them while traveling with children. Healthy handmade pizzas are a simple way to cater to many youngsters with confidence. With a class of thirty students, about two-thirds of the children will get a piece of pizza. To provide everyone with eight pieces of pizza, you'll need eight pizzas which are quite affordable and easy to make.
2) Choosing Entertainment
Choosing the jumping castle to be in your kid's party is heavily influenced by its theme. Superheroes, pirates, and princesses are some of the most popular themes among children. Be sure to select the bouncy castle that suits the party's theme best.
While the party venue is vitally important when choosing a jumping castle, it does not make a difference whether the party is being held indoors or outside. If the celebration is taking place inside, the type of jumping castle hire you select should suit the size of the room. To be safe, make sure the jumping castle is located on firm ground just so the kids will not be prone to any accidents while playing in the castle. Installing it in your garden would be a brilliant idea.
3) The Right Invitation
In addition to the essentials, an invitation must have all relevant information, such as location, day, time, and the celebrated guest. Parents may ask about additional details, too. If you want to leave the kid with a sitter, indicate whether the sitter prefers to be dropped off or for an adult to stay with them. It is recommended that dropping off take place at age of five or six, although your personal preferences should still be expressed.
4) Pick the Theme
If your kids like specific characters, make sure to choose relevant party supplies. You can be sure to discover party goods that span the spectrum. Even if the place isn't decorated, it's still about celebrating. Popular figures, such as video game characters, are readily used in conjunction with all aspects of the celebration, such as activities, food, and handicrafts. Setting up an adventurous course and making an animal mask is a great way to have fun at a Dora party. The big moment might be the appearance of the character that your child loves the most. Regardless of where you host the event, the concept you choose should be one your child will be eager to be engaged with, so work with them to come up with ideas.
As is a party for your child, give them a chance at choosing all they want and take part in planning the event.
Your child's party will be precisely what they desire with this strategy. You have the ability to determine how much of a party planning role your guests will have, depending on their age. Another approach to include your child is to first let them choose the party theme and then follow up by involving them in everything from the party decorations, favor bags, and activities.
The truth is, kids already know what their peers their age like. At this age, it's also a good moment to remember and celebrate your child's interests. Another great way to support your children's interest in painting is to organize a party where anyone can paint and keep the artwork for themselves.
This is to assure your child's party will be remembered, one that is much nicer than a conventional party.